Yosemite Archives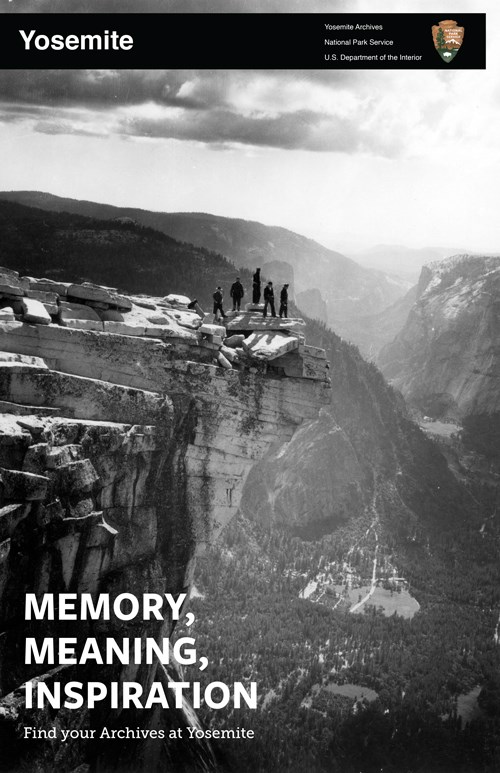 What is an archive?
Archives are primary resources, usually original to the park (or site). The collection of historical records and manuscripts contain unique and important collections related to Yosemite's history, including the Frank Latta Collection, resource management records, historic park administrative records, and slide, photo, and film collections. The Yosemite Park and Curry Co. donated their archive of records, photographs and other documentary material to the park's collection. Download the Archives Repository Guide [6.5 MB PDF] to get a background on the materials in the collection.
Where are the archives and how do I research there?
The Yosemite Archives are located in El Portal off Highway 140 just west of the park. Appointments are required for use of the archival collections. To make best use of time, researchers are encouraged to begin by examining the finding aids posted on the Online Archive of California. Once you know what files within a collection you would like to have pulled, contact the archival staff with this information and we can schedule a time for patrons to view the materials. Limited space and staff affect our ability to accommodate researchers, so we generally cannot conduct research for patrons other then directing them to the finding aids and pulling materials for research and use.
Access to materials is dependent upon their physical condition and level of processing to date by the park staff. If you would like to inquire about researching the collection or set up a research appointment, please email the archives staff.
Digital Archives
During 2018, the Yosemite Archives was awarded a grant from the Yosemite Conservancy to digitize historic negatives in our collections and make them accessible online for anyone to use. Over 6,500 images are now available online. You can download and use these public domain images for free.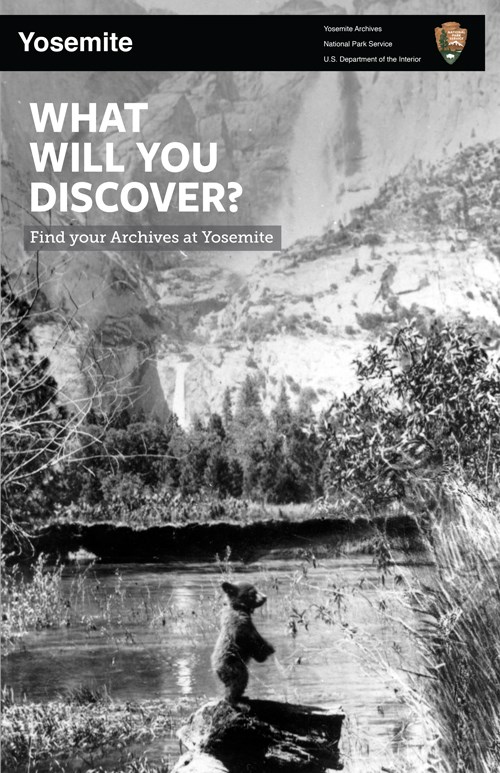 Can I donate to the archives?
If you are interested in donating an object to the museum collection, please send an email to the the archives staff. In your email, please include whatever background information you have about your object, with images, if possible. The information you provide will help the review committee make a final decision and will increase the research value if the item(s) are accepted into the collections.
Additional Information
NPGallery: Over 6,500 images are now available online. You can download and use these public domain images for free.
Last updated: June 5, 2023