West Thumb Information Station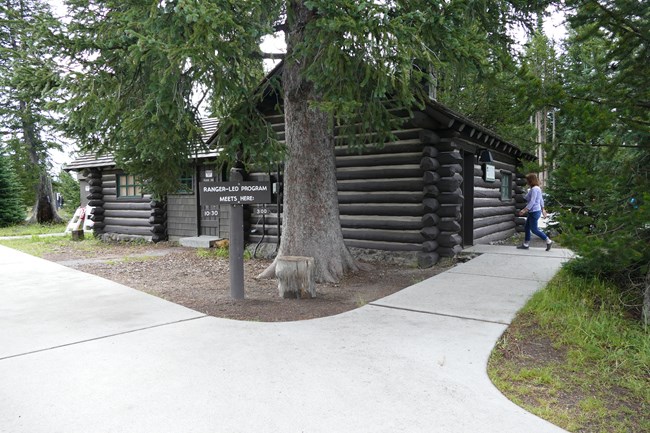 A small facility at the start of the West Thumb Geyser Basin boardwalks, where you can visit with a park ranger and gather park information, shop for souvenirs in the park store, and join a ranger program.
Built in 1925, with the open breezeway enclosed in 1966, the West Thumb Information Station is an excellent example of historic architecture associated with ranger stations in Yellowstone National Park.
Visitor Services
Rangers who can assist with park information and guidance.
Book and souvenir shopping available in the Yellowstone Forever bookstore.
Additional West Thumb Area Information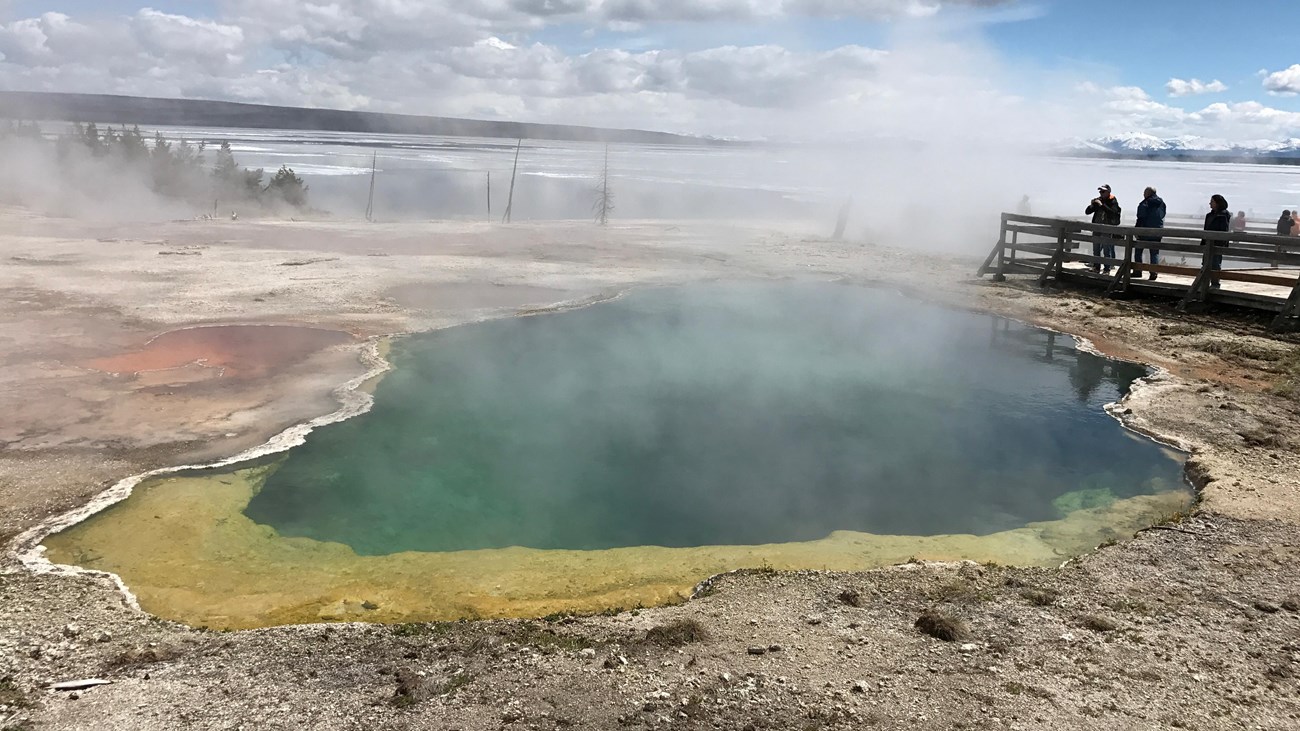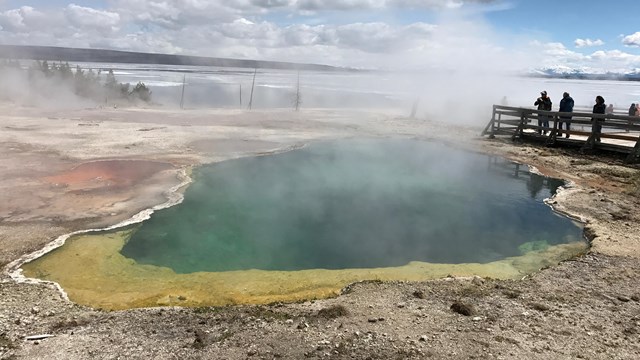 West Thumb Geyser Basin
Learn more about this geyser basin on the edge of Yellowstone Lake.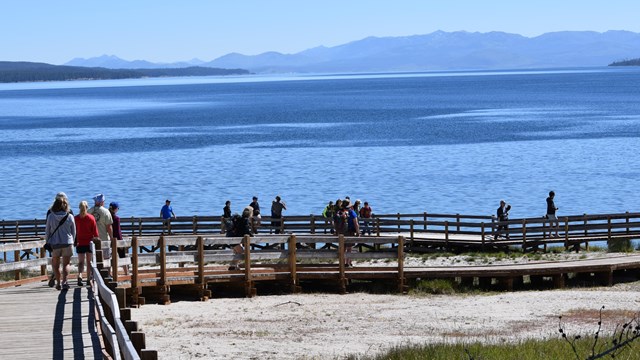 West Thumb and Grant Hikes
Hikes in the south part of the park reward hikers with spectacular lake views.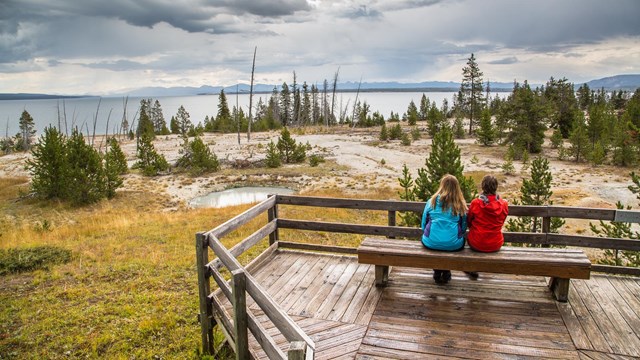 West Thumb, Grant, and the South
Watch boiling hot springs on the shore of Yellowstone Lake.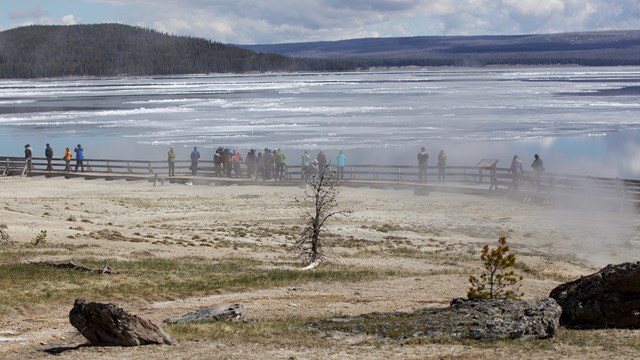 Accessibility in the West Thumb Area
Learn about accessibility options in the West Thumb, Grant Village, and southern part of the park.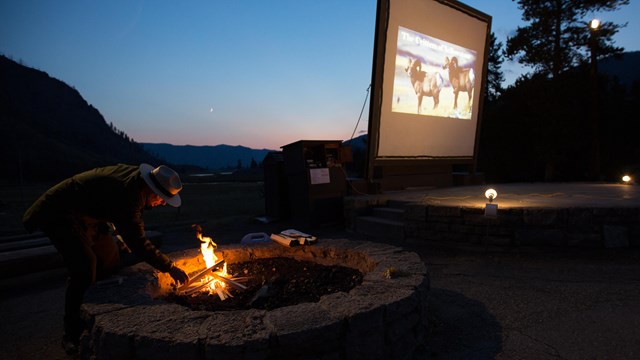 Participate in a Ranger Program
Join a park ranger to further your understanding about this special place.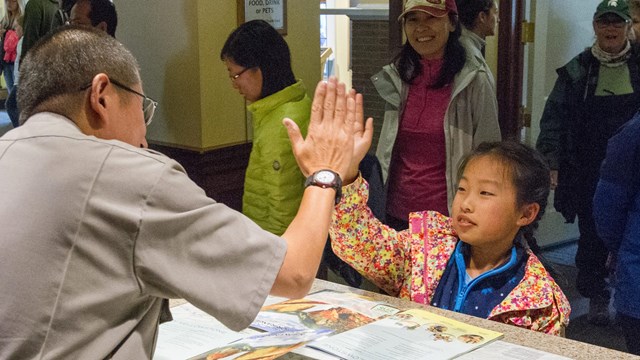 Become a Junior Ranger
This is a great way to experience Yellowstone National Park for you and your family.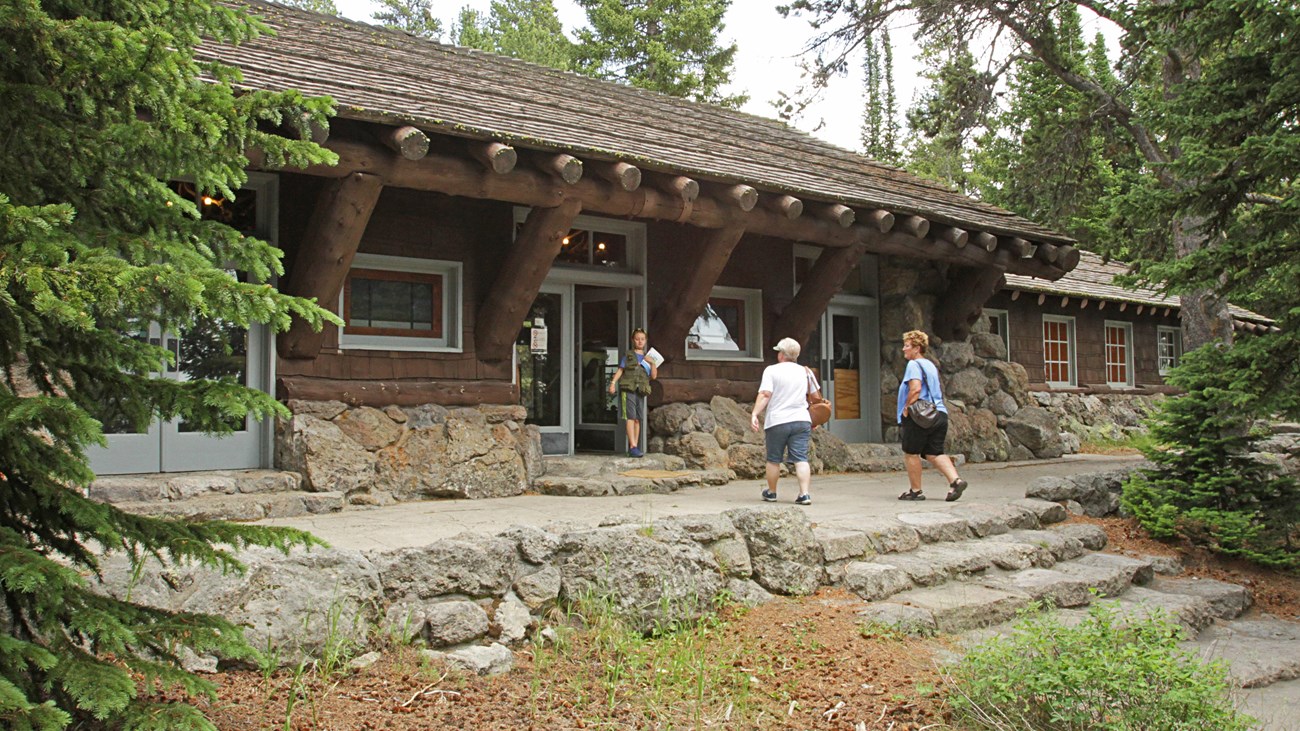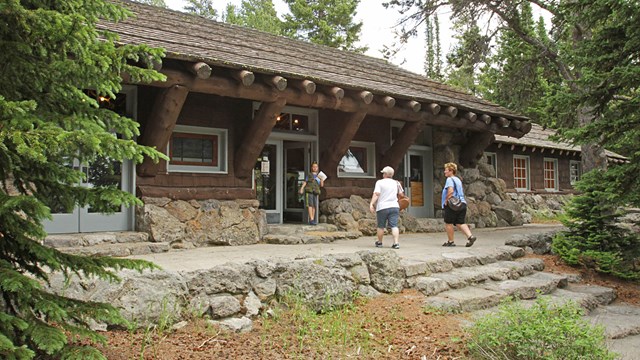 Visitor Centers
Step inside a visitor center and explore the exhibits and interpretive offerings, or talk to a ranger.
Last updated: June 27, 2019