Slough Creek Campground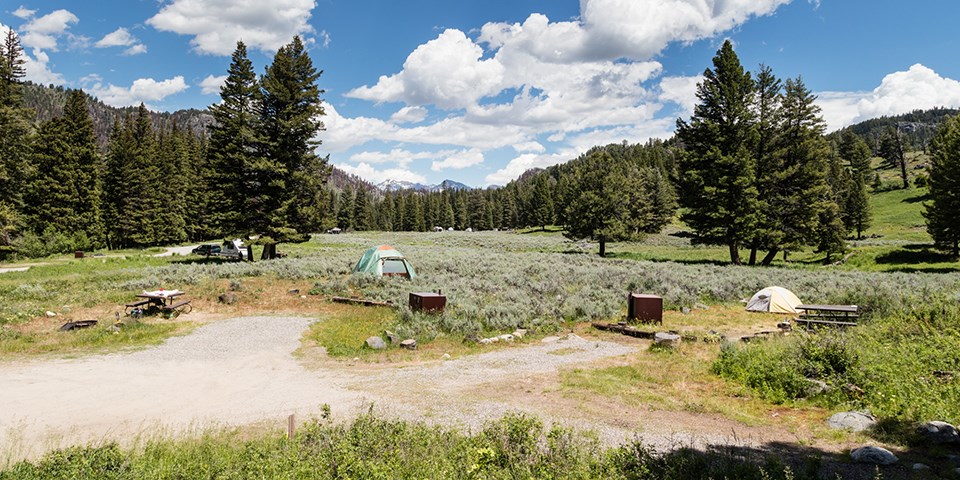 Slough Creek Campground is located in Lamary Valley near some of the best wildlife watching opportunities in the park. Located at the end of a two mile graded dirt road, this campground is best suited for tents and small RVs. Each site has a picnic table and fire pit with grate. Food storage boxes measuring 48 x 22 x 22 inches are available for shared use. Some sites are located in the trees, some in an open meadow, and some along the banks of Slough Creek. Sites often fill by 8 am from opening day (usually mid-June) through mid-September.
Slough Creek is a very popular stream for fishing. The famous, scenic Beartooth Pass is a short drive away. There are plenty of hiking opportunities nearby, including the Slough Creek Trail which begins nearby. Nighttime offers a quiet, unimpeded view of the stars and the possibility of hearing wolves howl.
Check out our other camping options...
Last updated: September 13, 2018