Play in the Snow

Yellowstone National Park is a special place, and winter is a wonderful time to experience just how special it is. When winter snows descend on the park, many of the normal recreational opportunities are no longer available. However, this seasonal change provides new recreational opportunities to emerge: skiing, snowshoeing, snowmobiling, and riding a snowcoach.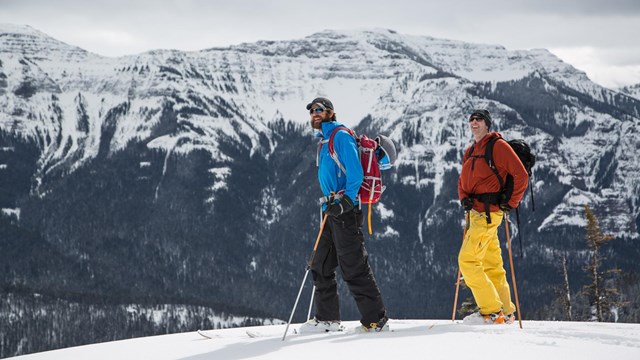 Ski & Snowshoe
Make tracks in a winter wonderland.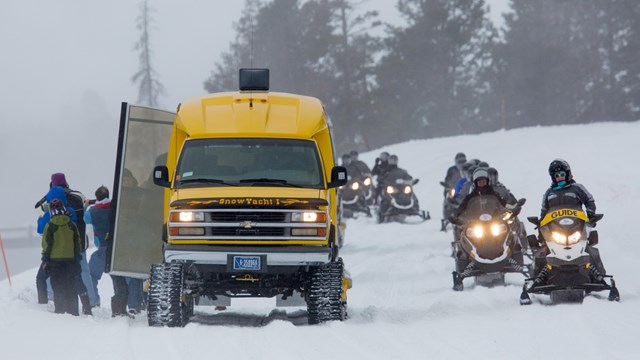 Ride a Snowmobile or Snowcoach
Take a guided tour of wintry Yellowstone.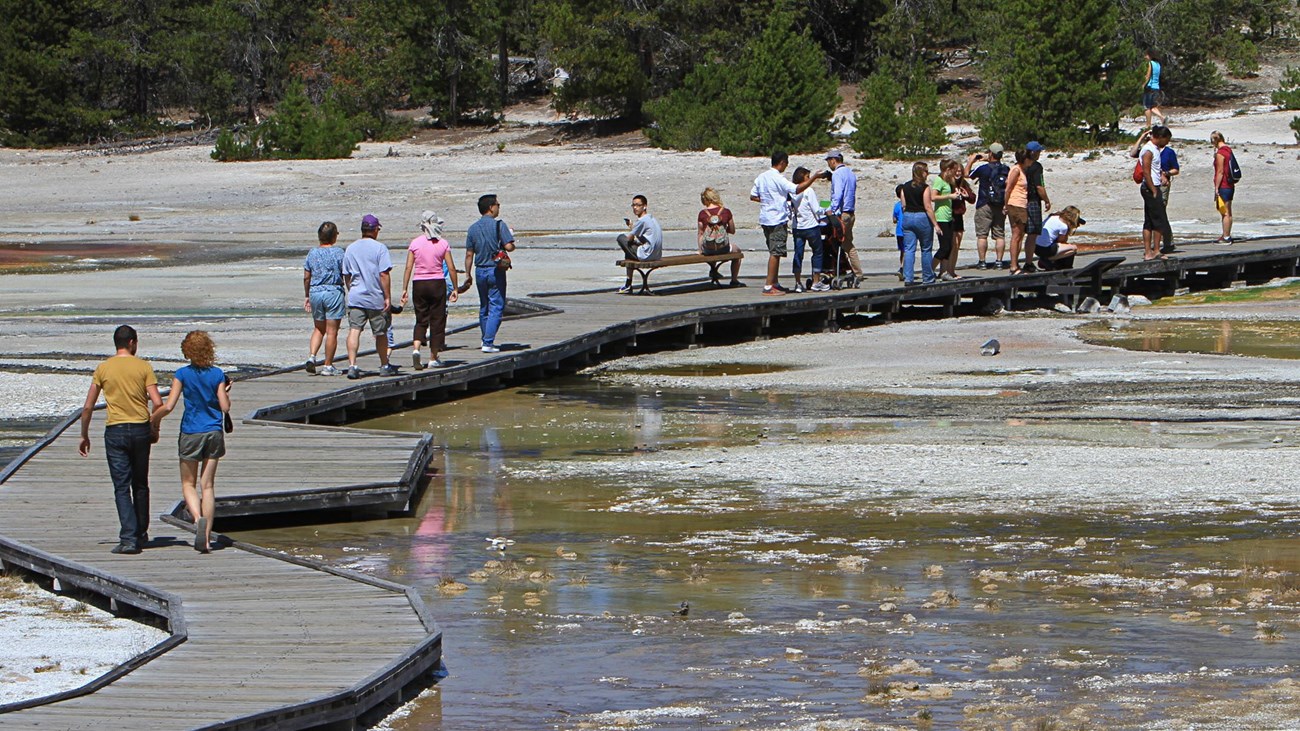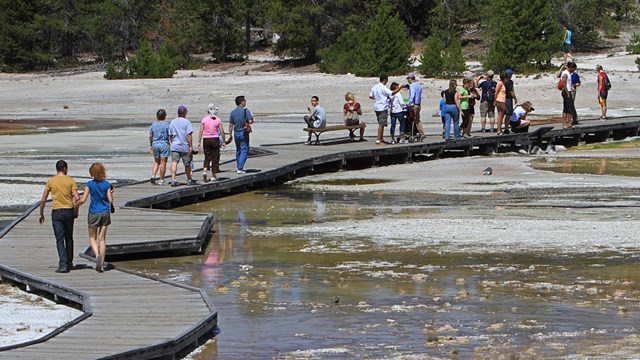 Things To Do
Explore all the different things there are to do in the park.
Last updated: February 23, 2021