Norris Geyser Basin & Area Accessibility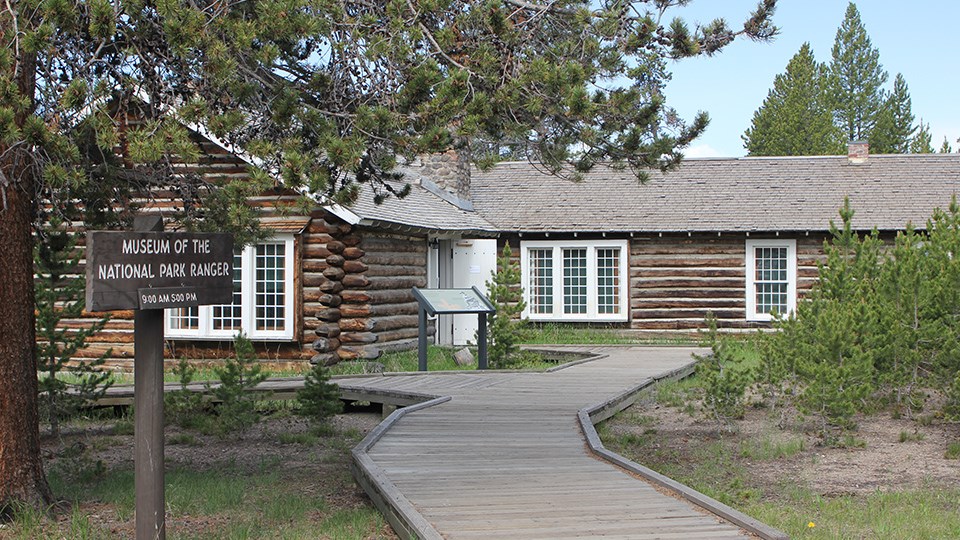 Facilities
Norris Geyser Basin Museum
Designated accessible parking, but no curb cut. Trail to the museum is 200 yards (183 m) and in very poor condition; visitors may require assistance. The north wing (on your right from the trail) is accessible. Visitors using wheelchairs may need assistance to access the outside patio due to rocks embedded in the surface. Some exhibits are accessible.
Norris Campground
One accessible site. Accessible restroom approximately 200 yards (183 m) from campsite. Accessible parking at the amphitheater. Distance from parking to amphitheater is 66 yards (60 m). Learn more about campgrounds in Yellowstone.
Learning About the Area
Area Trail Guide
Available for $1 from the box in front of the museum, this guide includes a map and descriptions of the hydrothermal features of the Norris Geyser Basin.
Ranger-led Programs
Offered in summer. The schedule is in the park newspaper, in the online calendar, and posted around the Norris area. Visitors attending programs at the campground amphitheater may require assistance.
Museum of the National Park Ranger
Designated accessible parking in front. The boardwalk around the building offers views of the meadow and Gibbon River. There are dropoffs of 1–4" (2.5–10 cm) in front of the outdoor exhibits adjacent to the boardwalk. Exhibits and videos are accessible.
What to See
Norris Geyser Basin Trails
Visitors using wheelchairs can see the steam and colors of Porcelain Basin from the Norris Museum. Emerald Pool, Steamboat and Echinus geysers are nearby and are accessible with assistance. Wheelchair travel into Porcelain and Back basins is difficult due to stairs, steep inclines, uneven ground, and changes in trail surface. Visitors using manual wheelchairs may require assistance; motorized wheelchairs may not have enough power. Consult the area trail guide or ask a ranger to recommend routes.
Due to rough terrain, expect steep grades that exceed 8% and uneven ground where rocks and roots protrude into the trail. Most of these sections are marked on the Norris Geyser Basin Trail Guide map, but may change. Use caution.
Roaring Mountain
Large parking pullout; exhibit is accessible.
Obsidian Cliff
Access may be limited while accessibility improvements are made as part of a major road reconstruction project. Designated accessible parking, better access to the historic exhibit, and a short accessible trail will be provided.
Frying Pan Spring
Designated accessible parking. An accessible boardwalk 78 yards (71 m) leads to Frying Pan spring with a bench at the end of the boardwalk.
Artists Paintpots
3.8 miles/6 km south of Norris Junction, the lower portion of this colorful hydrothermal area is wheelchair-accessible. The upper trail to the mudpots includes stairs, is steep and rough, and not recommended for visitors using wheelchairs.
Last updated: December 11, 2018