Norris Geyser Basin Museum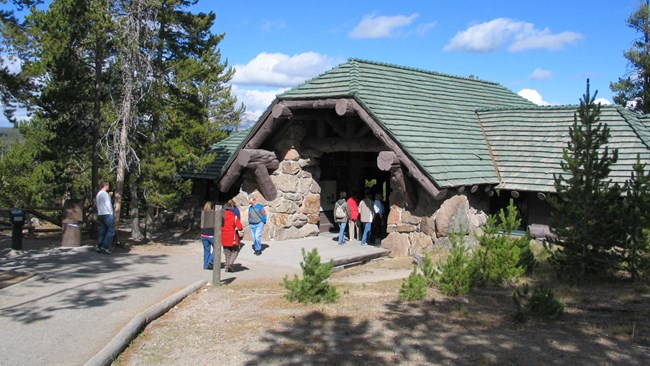 Situated on the ridge overlooking the Norris Geyser Basin, this historic building is staffed during the summer with rangers who provide park information and facilitate ranger programs. Restrooms are located in the parking lot.
When automobiles replaced stagecoaches as the main means of transportation through the park, people were no longer accompanied by a guide. The Norris Museum was completed in 1930, and built as a "trailside museum" for visitors to learn about Yellowstone on their own. The open foyer through the middle of the Norris Museum still functions as the visitor's gateway to the Norris Geyser Basin. One of the two rooms on either side of the foyer originally contained bird specimens; both now have exhibits explaining geothermal activity and life in thermal areas.
The museums at Fishing Bridge, Madison Junction, and Norris Geyser Basin were designated National Historic Landmarks in 1982. They exemplify rustic design in the national parks and served as models for hundreds of park buildings constructed during work relief programs of the 1930s.
Visitor Services
Rangers who can assist with park information and guidance.
Exhibits covering the hydrothermal features and processes found in the Norris Geyser Basin.
Book and souvenir shopping available in the nearby Yellowstone Forever bookstore.
Restrooms are available in the parking area.
Additional Norris Area Information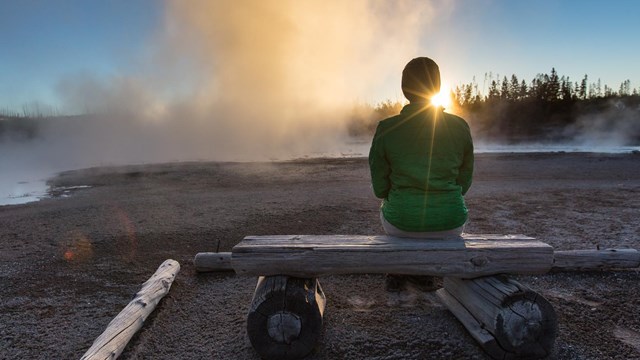 Norris Geyser Basin
Explore Yellowstone's hottest geyser basin and nearby destinations.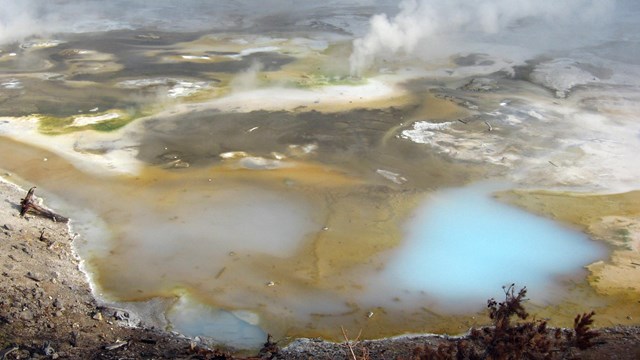 Norris Geyser Basin
Take a virtual trip around the hottest geyser basin in the park, then plan a visit in person.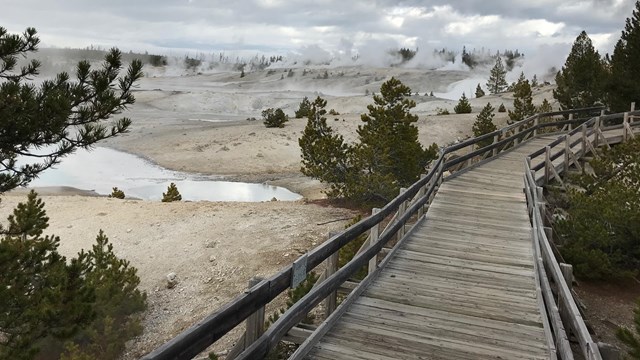 Accessibility in the Norris Area
Learn about accessibility options in the Norris Geyser Basin area.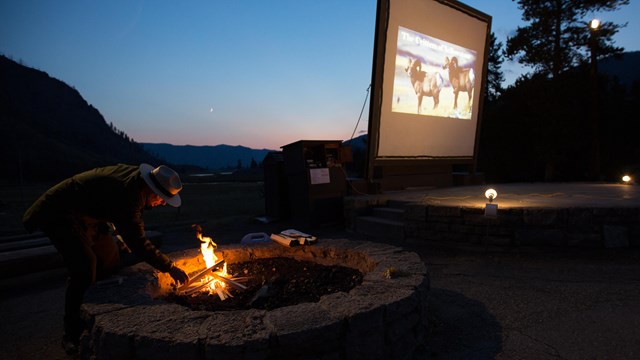 Participate in a Ranger Program
Join a park ranger to further your understanding about this special place.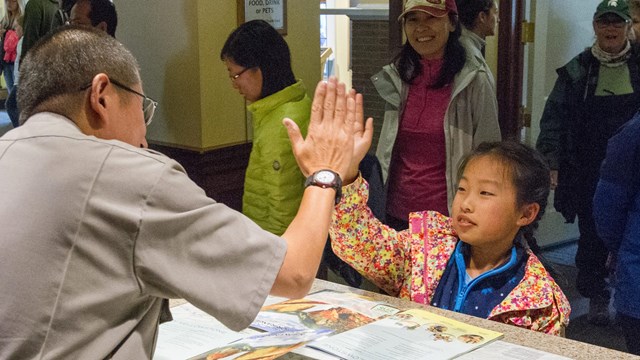 Become a Junior Ranger
This is a great way to experience Yellowstone National Park for you and your family.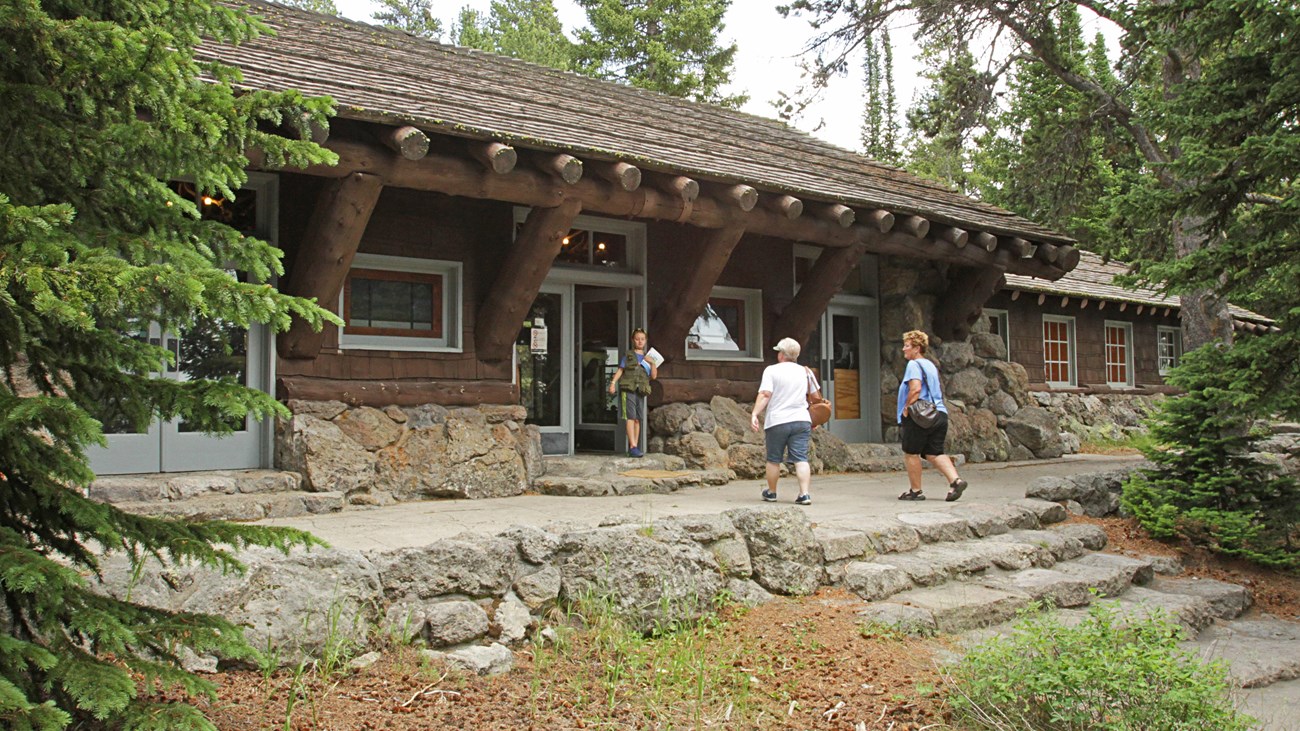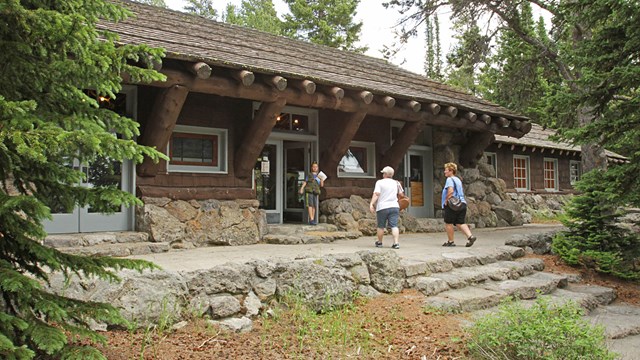 Visitor Centers
Step inside a visitor center and explore the exhibits and interpretive offerings, or talk to a ranger.
Last updated: June 27, 2019