Albright Visitor Center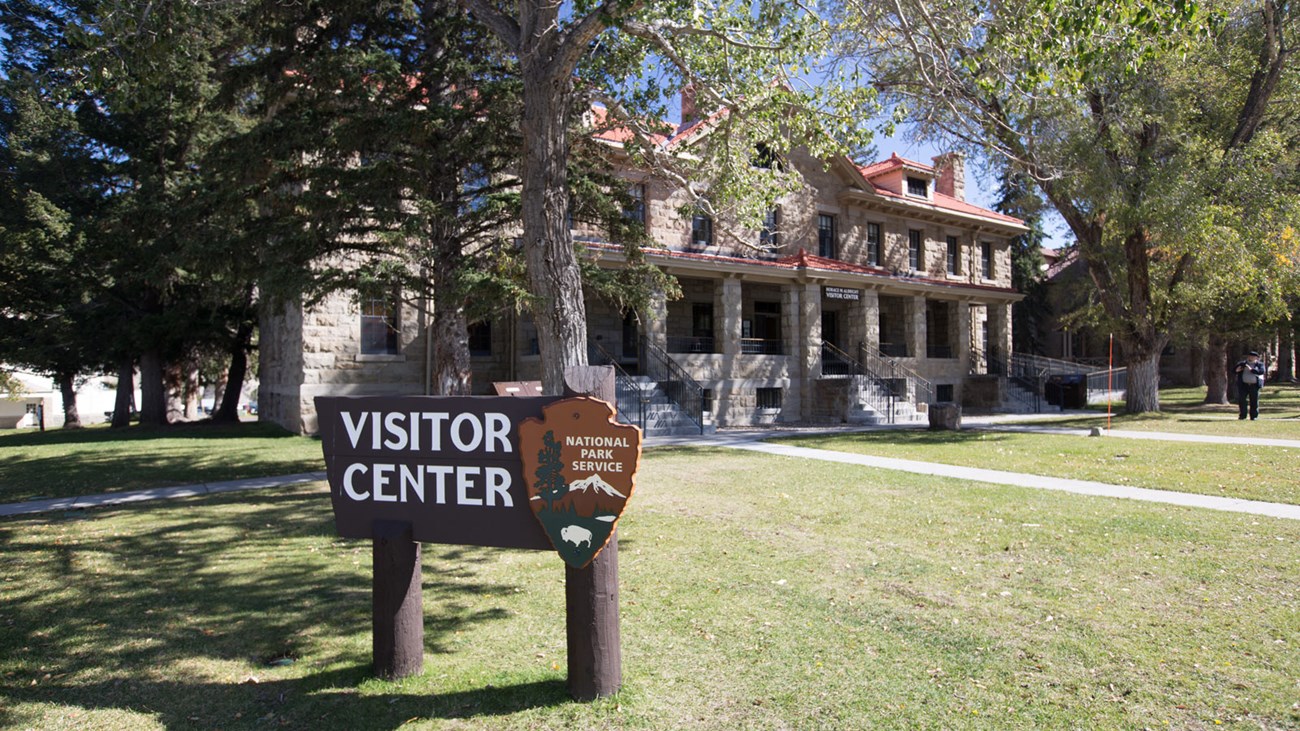 This historic structure was built by the United States Army in 1909 as bachelor officers' quarters for the cavalry troops who protected the park before the creation of the National Park Service.
Exhibits help orient you to Yellowstone's natural and cultural treasures, and provide information for a safe and enjoyable visit by visitors of all abilities.
Visitor Services
Orientation area with interactive displays offers enhanced trip planning information.
Exhibits illustrate the relationships of Yellowstone wildlife to each other and their home in this mountain landscape.
Park rangers give educational talks and tours throughout the year.
Backcountry camping, boating, and fishing permits are available downstairs in the Mammoth Backcountry Office.
Yellowstone Forever operates a bookstore in the visitor center.
Additional Mammoth Hot Springs Area Information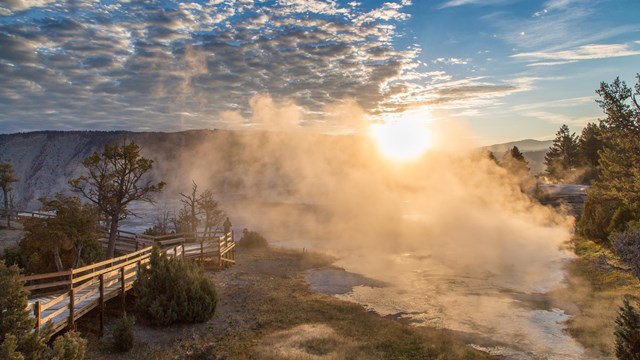 Mammoth Hot Springs
Discover what the Mammoth Hot Springs region has to offer—from history to hot springs.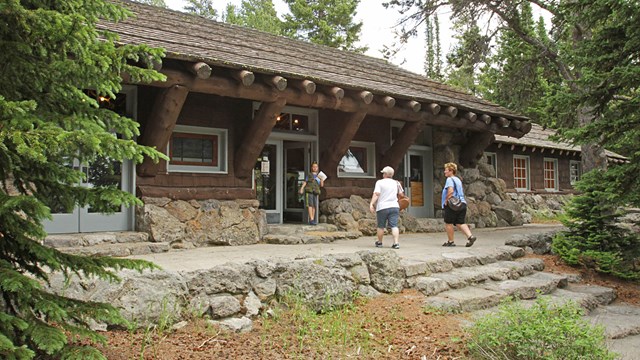 Visitor Centers
Step inside a visitor center and explore the exhibits and interpretive offerings, or talk to a ranger.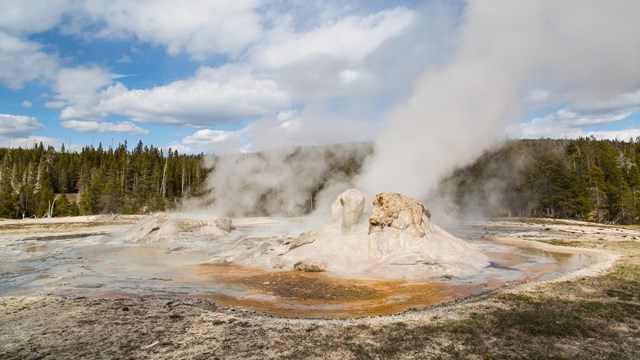 Places To Go
Learn more about the amazing variety of destinations in Yellowstone.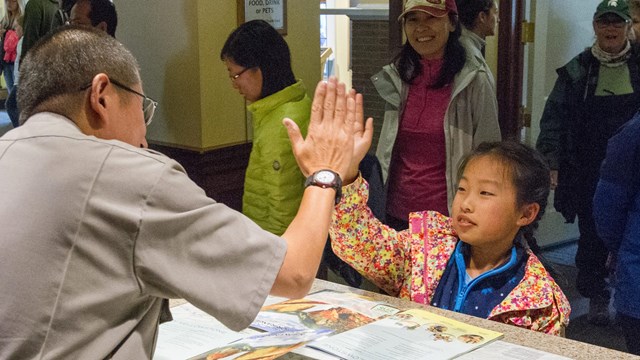 Become a Junior Ranger
This is a great way to experience Yellowstone National Park for you and your family.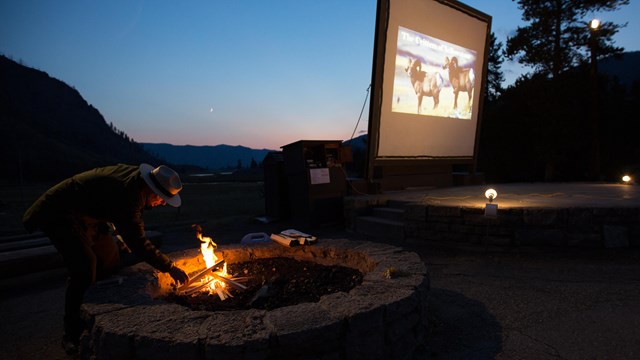 Participate in a Ranger Program
Join a park ranger to further your understanding about this special place.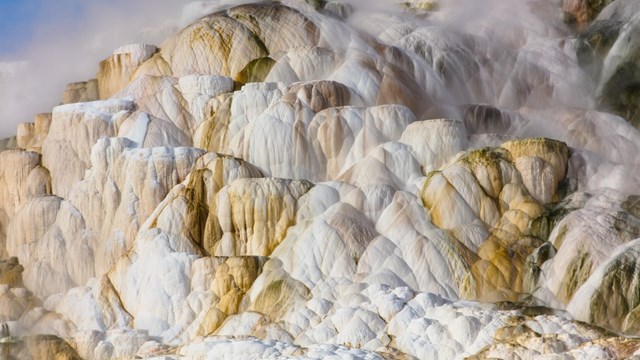 Accessibility around Mammoth Hot Springs
Learn about the accessibility options in the Mammoth Hot Springs area.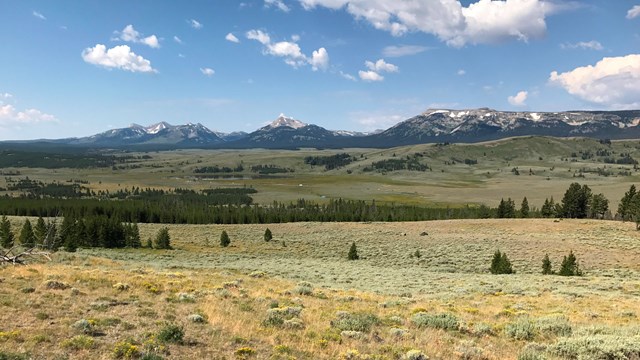 Mammoth Hot Springs Hikes
The trails around Mammoth Hot Springs have a full range of difficultly and environments to explore.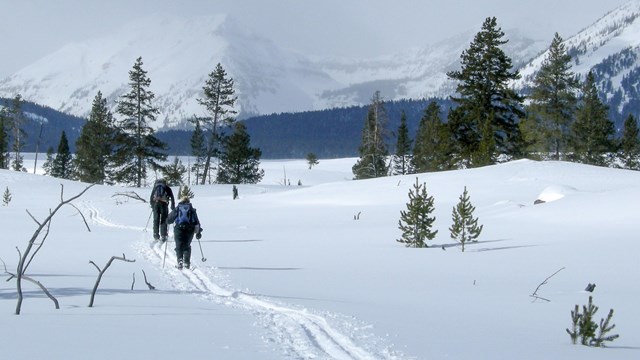 Northern Skiing and Snowshoeing
Discover the skiing and snowshoeing opportunities around Mammoth Hot Springs.
Mammoth Hot Springs Area Knowledge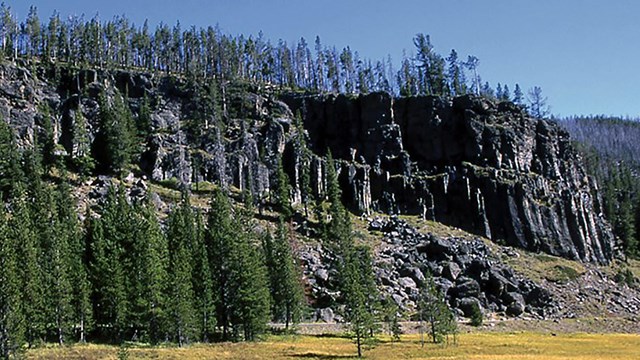 Obsidian Cliff
Obsidian was first quarried from this cliff for toolmaking more than 11,000 years ago and gradually spread along trade routes.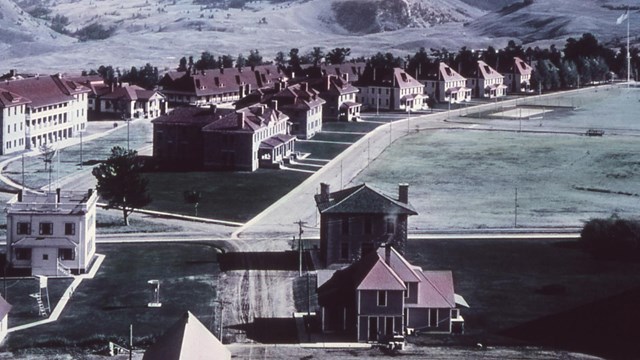 Fort Yellowstone
Explore this historic US Army post built during the park's early years.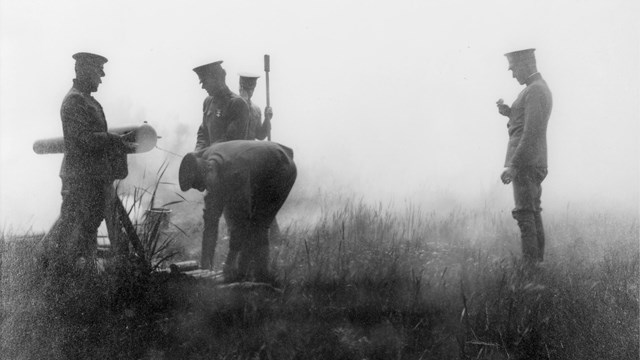 Historic Mammoth
Learn about Mammoth Hot Springs' historical district including the Roosevelt Arch.
Last updated: April 6, 2021