Mammoth Hot Springs Campground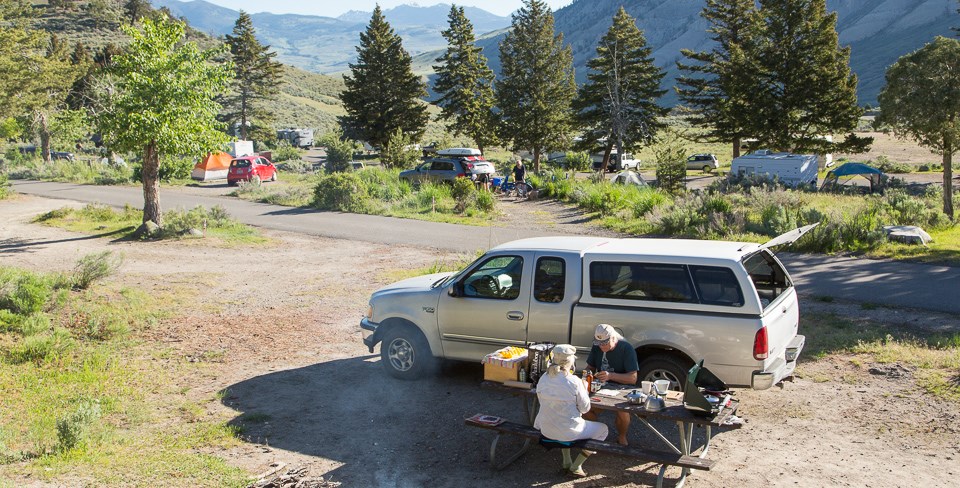 Our only year-round campground, Mammoth is located five miles south of Gardiner, Montana and the park's North Entrance. Situated in a high sage brush steppe above the Gardner River, scattered juniper and Douglas fir trees provide shade during hot summer months. Each campsite has a picnic table and fire pit with grate. Food storage boxes measuring 48 x 22 x 22 are available for shared use.
The campground is close to fishing, hiking, and the famous Mammoth Hot Springs Terraces. Great wildlife viewing opportunities abound with elk and bison occasionally passing through the campground. Services are available at Mammoth Hot Springs and in nearby Gardiner, Montana. Evening ranger programs are offered from June through mid-September in the amphitheater near the back loop of the campground.
Check out our other camping options...
Last updated: September 28, 2018