Madison Campground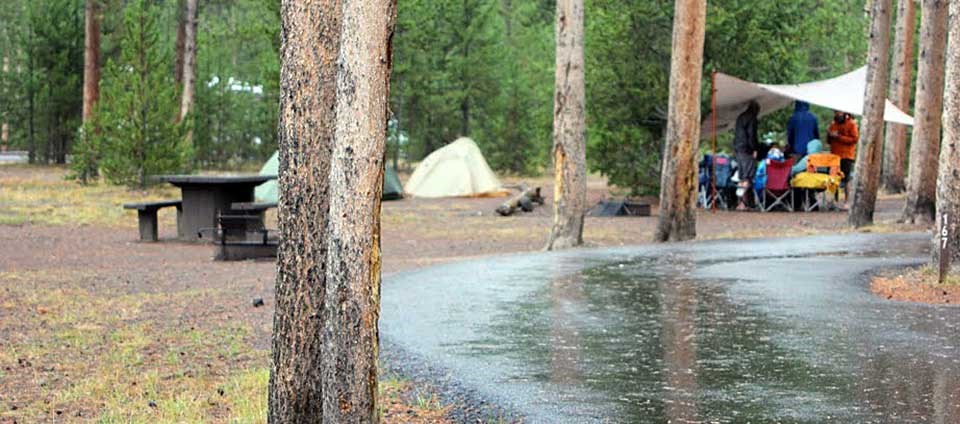 One of our most popular campgrounds due to its central location and long season, Madison sits about 14 miles east from the town of West Yellowstone and 16 miles north of Old Faithful. Each site has a picnic table and fire pit with grate. Restroom facilities are equipped with flush toilets and sinks with running water. Food storage boxes measuring 48 x 22 x 22 inches are available for shared use.
Nearby, the Gibbon and Firehole rivers join to form the Madison, all of which are considered world-class fly fishing destinations. In spring and early summer, nearby meadows teem with wildflowers and grazing bison. In September and early October, you can often hear the bugling of bull elk. Evening ranger programs take place from late May through September at the Madison Amphitheater. The nearby Madison Information Station also offers Junior Ranger activities from late May through early September.
Check out our other camping options...
Last updated: September 13, 2018