Grant Visitor Center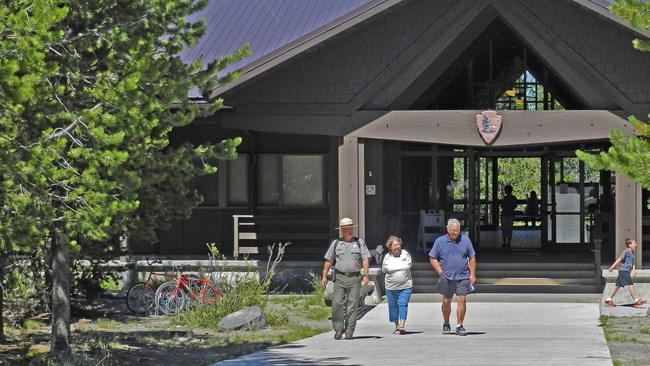 Fire plays an important, natural role in the ecosystems found in Yellowstone National Park and the surrounding region. Learn more about this ecological process in the exhibit hall, gather park information and trip ideas, shop for souvenirs at the park store, join a ranger program, or use the restrooms.
The visitor center and development are named for President Ulysses S. Grant, eighteenth president of the United States, who signed the bill creating Yellowstone National Park in 1872. The facility was constructed during the 1970s and, along with the entire Grant development, was a controversial Yellowstone development due to its location in prime grizzly bear habitat in an area of several major cutthroat trout spawning streams.
Visitor Services
Rangers who can assist with park information and guidance.
Exhibits on fire ecology and the 1988 fire.
Small theater with screenings of Experience Yellowstone and Ten Years After the Fire.
Book and souvenir shopping available in the Yellowstone Forever bookstore.
Restroom facilities and adjacent backcountry office.
Additional Grant Area Information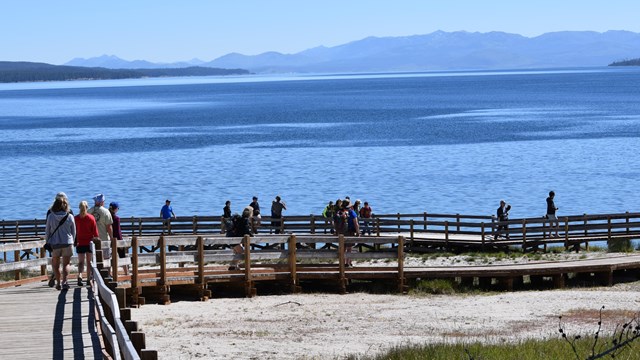 West Thumb and Grant Hikes
Hikes in the south part of the park reward hikers with spectacular lake views.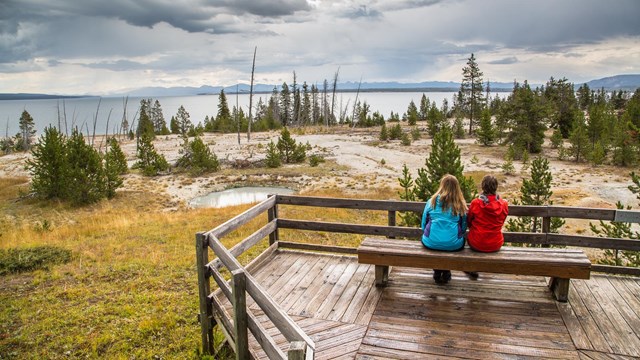 West Thumb, Grant, and the South
Watch boiling hot springs on the shore of Yellowstone Lake.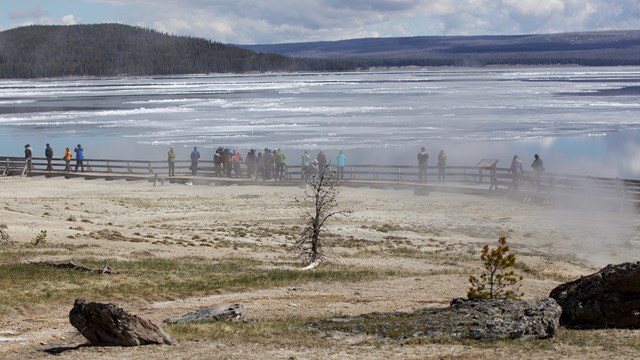 Accessibility in the West Thumb Area
Learn about accessibility options in the West Thumb, Grant Village, and southern part of the park.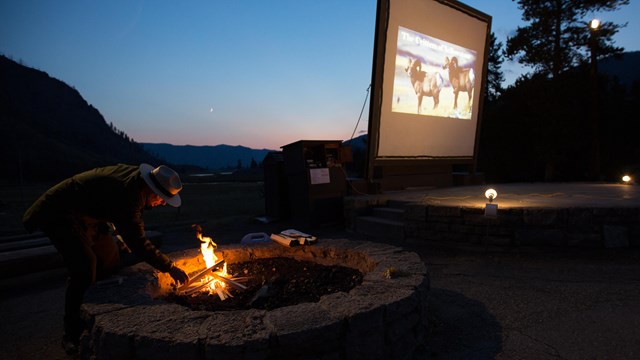 Participate in a Ranger Program
Join a park ranger to further your understanding about this special place.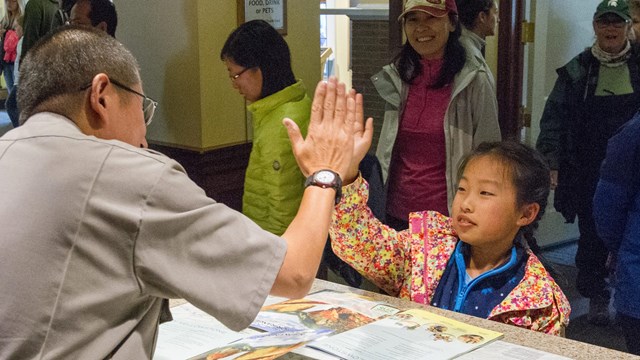 Become a Junior Ranger
This is a great way to experience Yellowstone National Park for you and your family.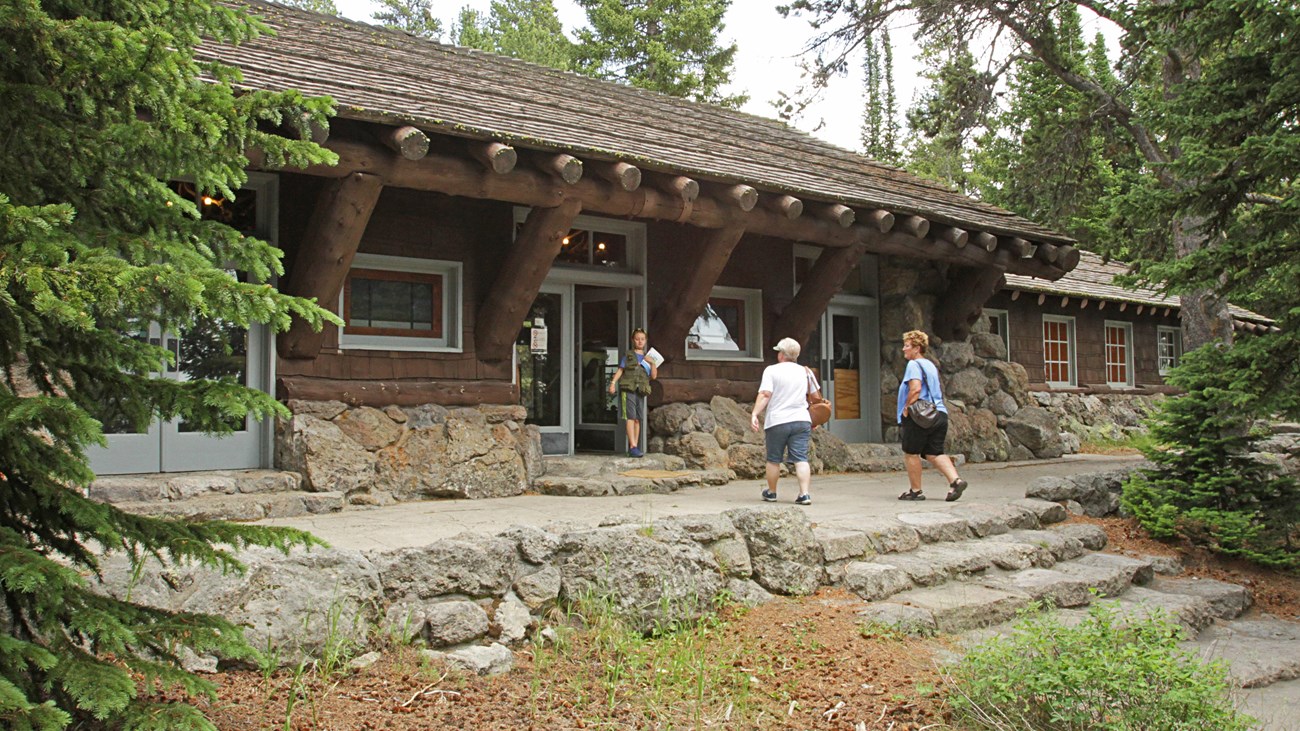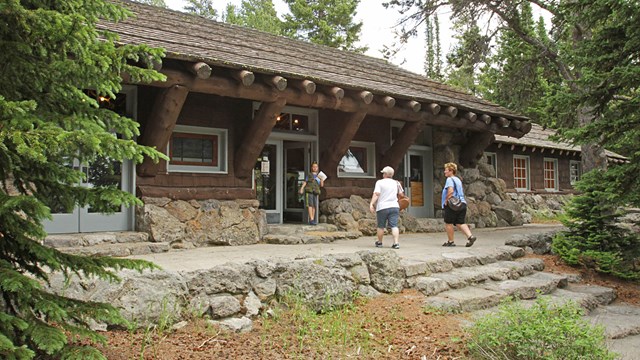 Visitor Centers
Step inside a visitor center and explore the exhibits and interpretive offerings, or talk to a ranger.
Last updated: June 27, 2019