Fish in Yellowstone's Southwest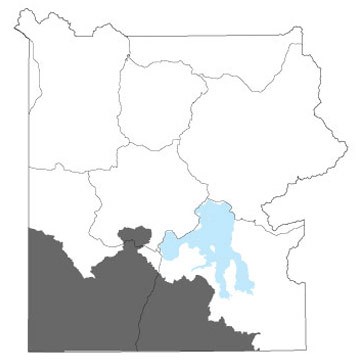 Includes the Snake and Lewis rivers and tributaries; Heart Lake; Lewis and Shoshone lakes; Falls and Bechler rivers and tributaries.
Heart Lake opens July 1.
Possession Limits
Native Trout Conservation Area
Catch and release all native fish.
No possession limit on nonnative fish.
Nonnative Trout Tolerance Area
Waters above Lewis Falls, including Lewis and Shoshone lakes and the Lewis Channel—possession limit of five nonnative fish in combination, only one of which can be a brown trout.
Do not discard lake trout carcasses along the lake shore as they will likely attract bears.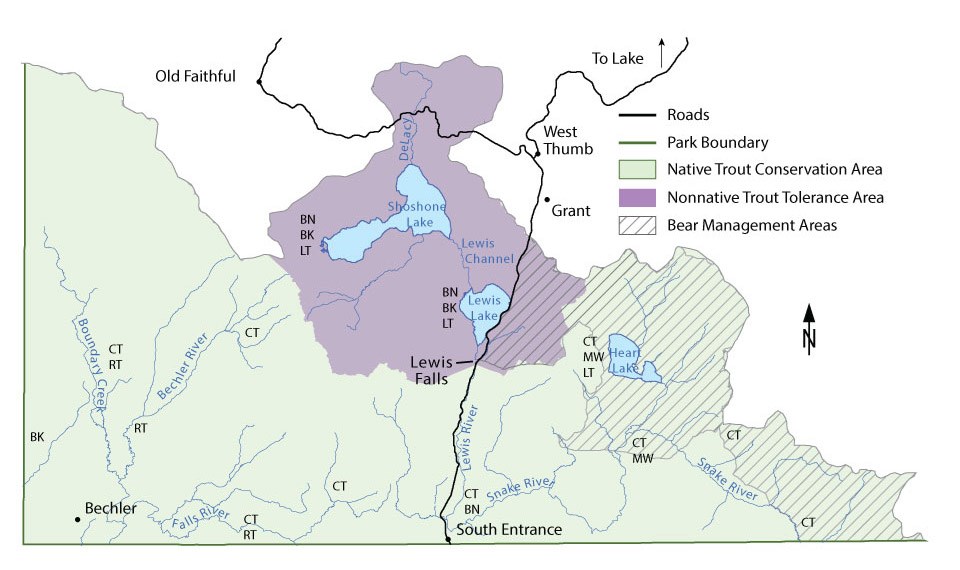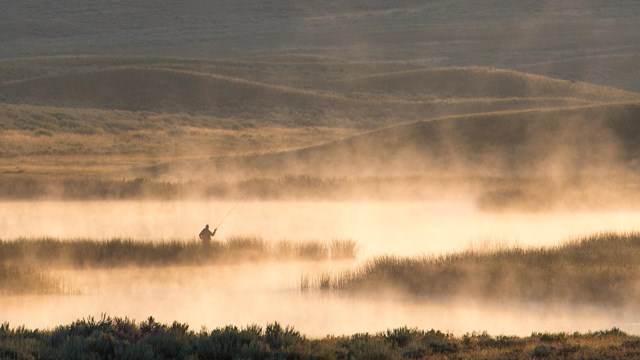 Catch a Fish
Be a responsible angler and understand the regulations before you come.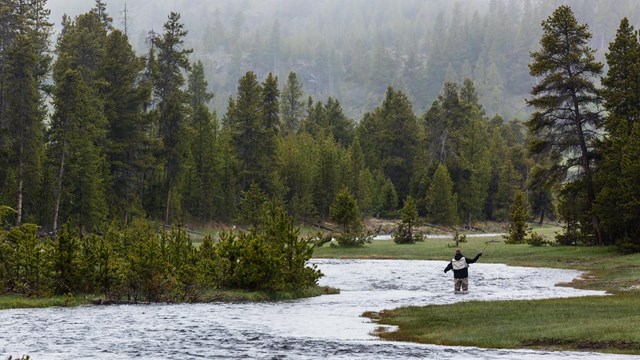 Fishing Regulations (PDF)
Download the Yellowstone Fishing Regulations booklet.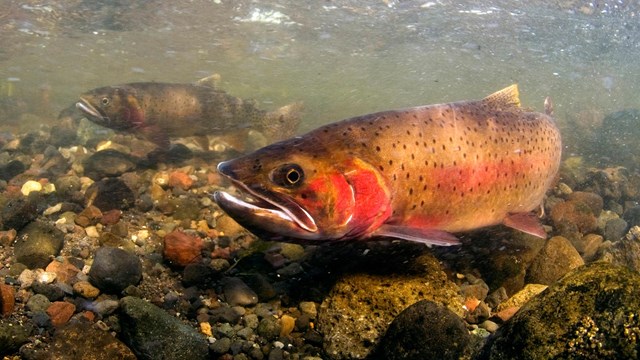 Native Fish Species
Native fish underpin natural food webs and have great local economic significance.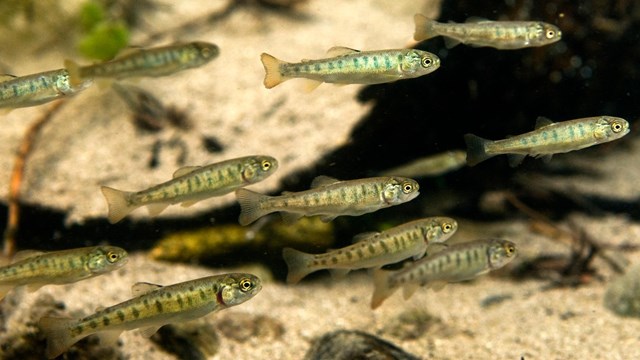 Native Fish Conservation Program
Learn how the Native Fish Conservation Program works to preserve Yellowstone Lake cutthroat trout and to restore fluvial trout populations.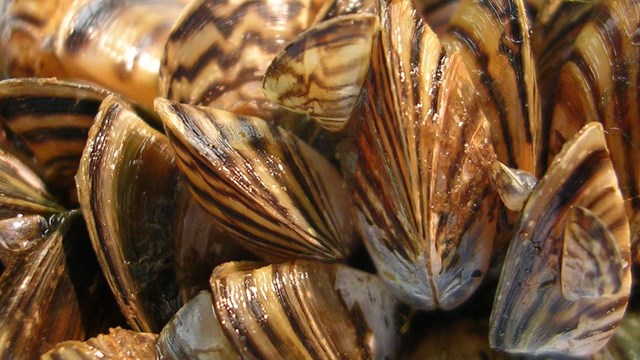 Clean, Drain & Dry
Prevent damaging aquatic invasive species from reaching Yellowstone.
Last updated: May 25, 2023