Fish in Yellowstone's Southeast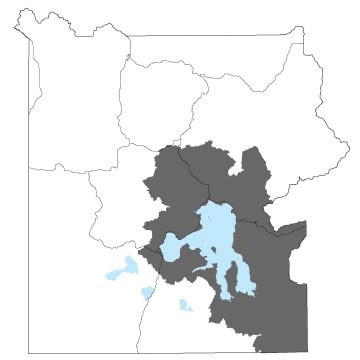 Includes the Yellowstone River upstream of Chittenden Bridge near Canyon, Yellowstone Lake and its tributaries, Middle Creek of the North Fork Shoshone River.
Yellowstone River
Yellowstone River opens July 1.
Permanently Closed to Fishing on the Yellowstone River
Fishing Bridge and an area one mile (1.6 km) downstream (toward Canyon) and 1/4 mile (.4 km) upstream (toward Yellowstone Lake)
The Yellowstone River 100 yards (91 m) up- and downstream of LeHardys Rapids.
The Yellowstone River and its tributaries in Hayden Valley from the confluence of Alum Creek upstream to Sulphur Cauldron.
Yellowstone Lake
Yellowstone Lake opens with the general season.
Streams flowing into Yellowstone Lake, its tributaries, and areas within 100 yards (91 m) of each stream's outlet open July 15. Access to many areas is restricted by Bear Management Area Closures, see the Yellowstone Backcountry Trip Planner for details.
Permanently Closed to Fishing along Yellowstone Lake
The shoreline of Yellowstone Lake from West Thumb Geyser Basin to Little Thumb Creek is closed to protect fragile thermal resources.
Bridge Bay Marina/Harbor and Grant Village Marina/Harbor and their channels to the lake.
Pelican Creek from its mouth to a point two miles (3.2 km) upstream.
Possession Limits
Native Trout Conservation Area
Catch and release all native fish.
No possession limit on nonnative fish. All lake trout must be killed.

Park biologists are conducting a study to determine native cutthroat trout movement patterns and population size in Yellowstone Lake. Park biologists attach a floy tag near the fish's dorsal fin. The tags are typically orange or yellow in color and have a unique identification number.
If you catch a tagged cutthroat:
Record the tag number (photo or written) and release the fish unharmed.
Note the location the fish was caught.
Call or text 406-404-4877 and report the tag number and location of catch.
If the fish accidentally died, please include that detail in your report.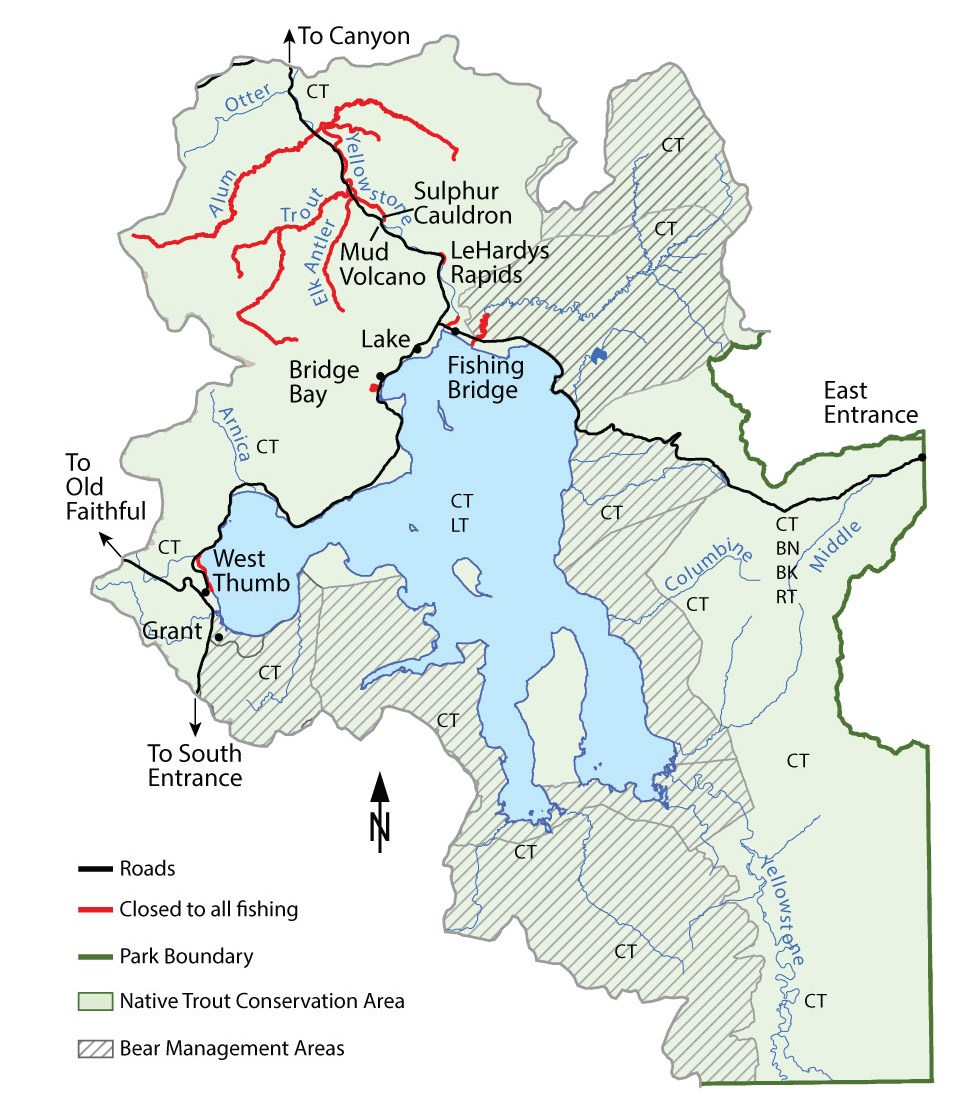 Accessible Ramp & Platform
An accessible fishing area is located at the Grant Village boat launch.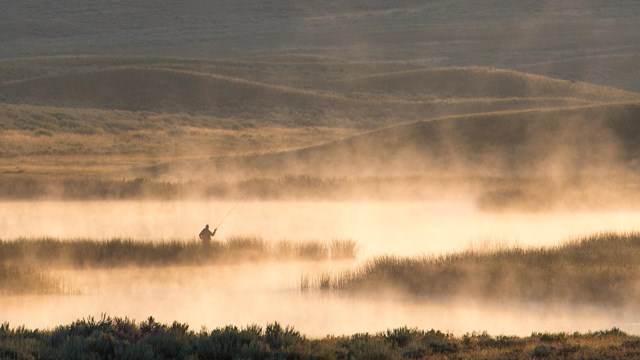 Catch a Fish
Be a responsible angler and understand the regulations before you come.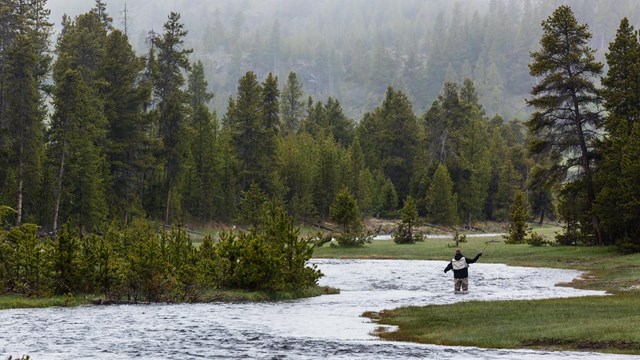 Fishing Regulations (PDF)
Download the Yellowstone Fishing Regulations booklet.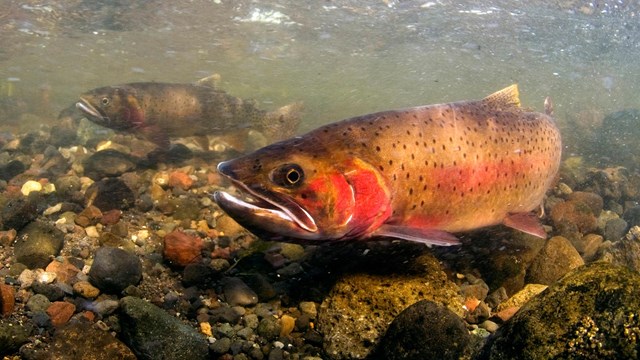 Native Fish Species
Native fish underpin natural food webs and have great local economic significance.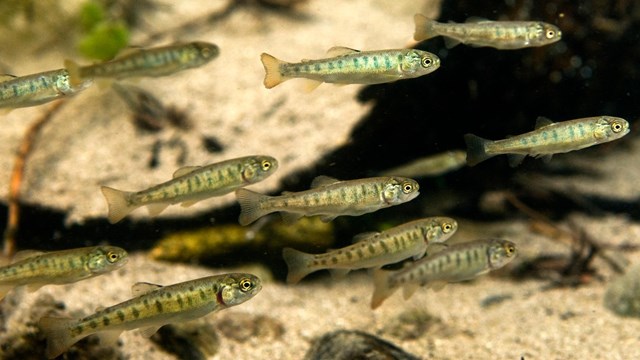 Native Fish Conservation Program
Learn how the Native Fish Conservation Program works to preserve Yellowstone Lake cutthroat trout and to restore fluvial trout populations.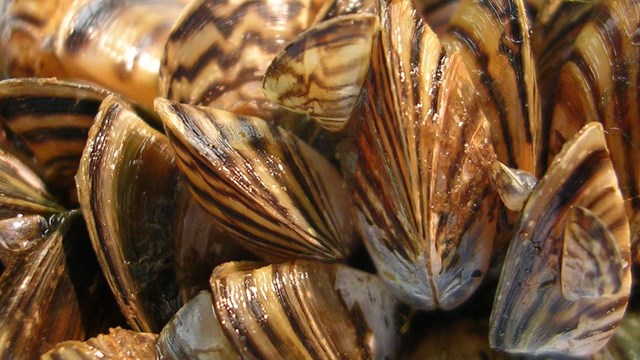 Clean, Drain & Dry
Prevent damaging aquatic invasive species from reaching Yellowstone.
Last updated: May 25, 2023