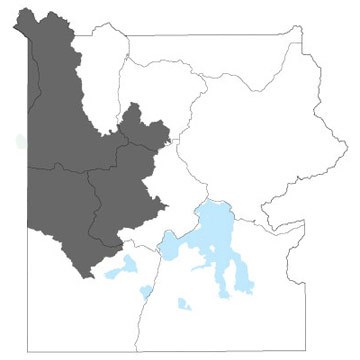 Includes the Madison and Gallatin river drainages, including Firehole and Gibbon rivers and tributaries.
Permanently Closed to Fishing
Firehole River from road bridge .5 mile (.8 km) upstream of Old Faithful to road bridge at Biscuit Basin, 200 yards (182 m) either side of Midway footbridge.
Madison River from Seven Mile Bridge upstream 250 yards (226 m).
Flyfishing Only
Use only artificial flies regardless of the type of rod or line.
Madison River
Firehole River
Gibbon River below Gibbon Falls (not including their tributaries).
Possession Limits
Native Trout Conservation Area
Catch and release all native fish.
No possession limit on nonnative fish.
Nonnative Trout Tolerance Area
Limit of 5 brook trout.
Catch and release all rainbow and brown trout.