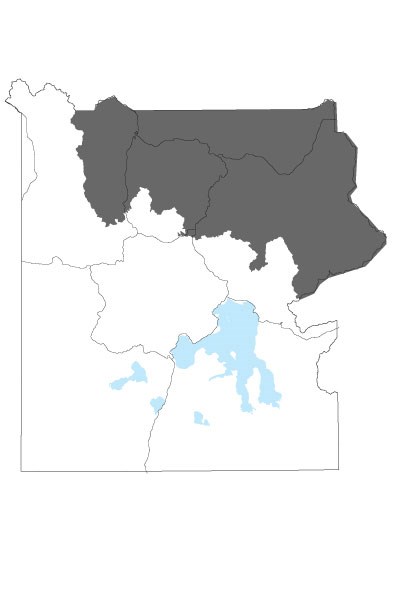 Includes the Yellowstone and Lamar rivers and tributaries between the north park boundary and Chittenden Bridge near Canyon.
Blacktail Pond area is closed to public use and travel, including angling, until July 1 to protect nesting birds and sensitive vegetation.
Only a State of Montana fishing license is required to fish the Yellowstone River, downstream of Gardiner, Montana.
Permanently Closed to Fishing
Trout Lake inlet stream is permanently closed to fishing to protect spawning cutthroat trout.
Yellowstone River, from Chittenden Bridge near Canyon downstream through the Grand Canyon of the Yellowstone to a point directly below Silver Cord Cascade, is permanently closed to fishing to ensure angler safety.
Possession Limits
Native Trout Conservation Area
Catch and release all native fish.
No possession limit on nonnative fish.
All nonnative fish, including rainbow trout, brook trout, and identifiable cutthroat/rainbow hybrids must be killed in these areas:
Lamar River drainage including all tributaries and lakes.
Yellowstone River below Lower Falls and above Knowles Falls, including north side tributaries.
In areas downstream of these locations, killing of nonnative fish is recommended. If you don't know, let it go.