Canyon Campground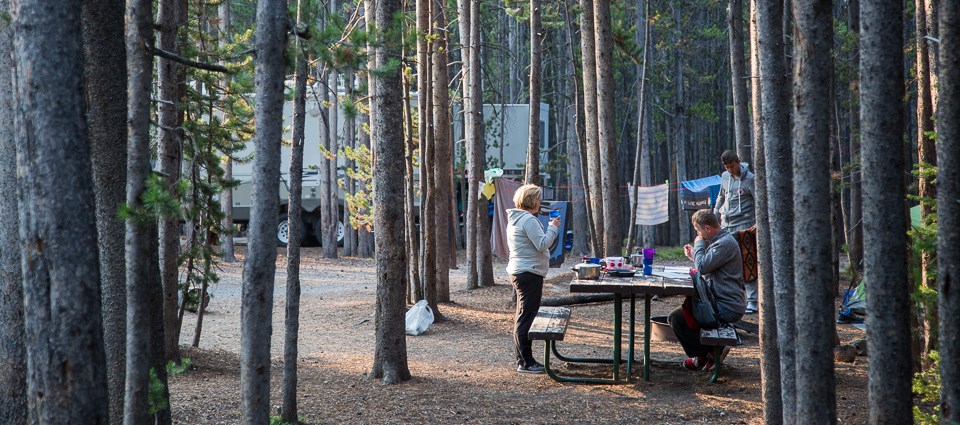 Canyon Campground lies in a lodgepole pine forest at Canyon Village, south of the Washburn range and near the breath-taking Grand Canyon of the Yellowstone River. Each site has a picnic table and fire pit with grate. Food storage boxes measuring 48 x 22 x 22 inches are available for shared use.
Canyon Village offers stores, restaurants, and lodging. Nearby hikes include Cascade Lake, Mount Washburn, and the Canyon Rim trails. Park rangers hosts nightly evening programs from early June through September. Be sure to check out the Canyon Visitor Center where you can explore Yellowstone's supervolcano and other aspects of park geology and wildlife through interactive exhibits.
Check out our other camping options...
Last updated: September 13, 2018