Albright Visitor Center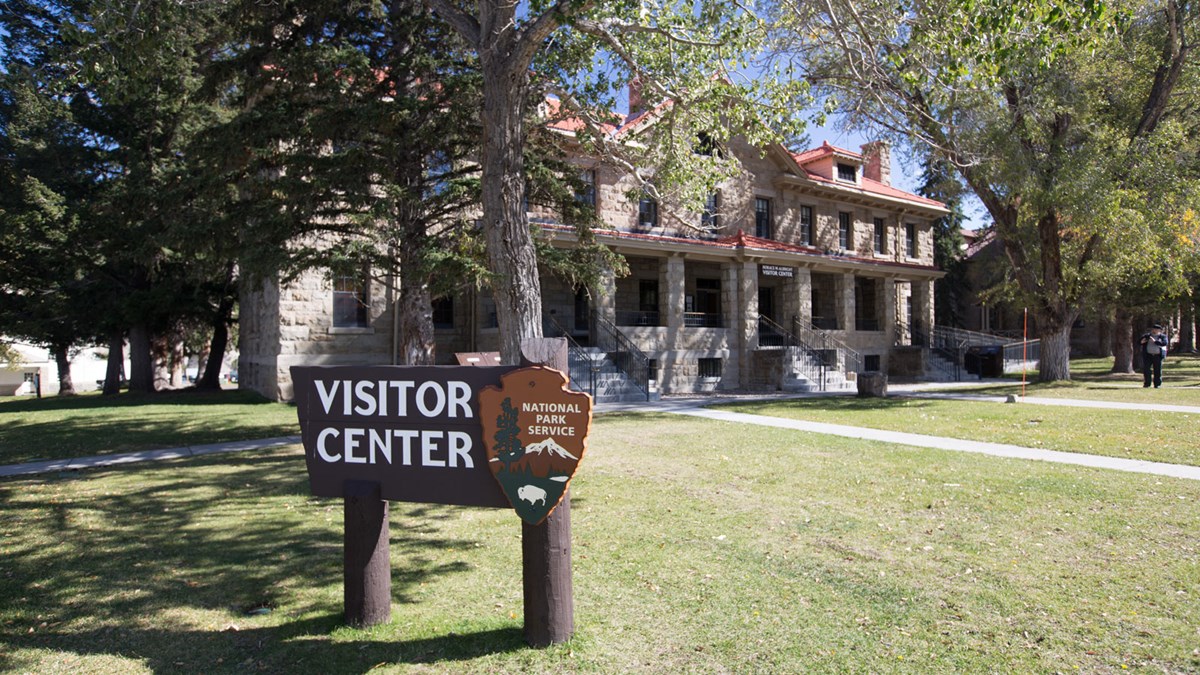 This historic structure was built by the United States Army in 1909 as bachelor officers' quarters for the cavalry troops who protected the park before the creation of the National Park Service.
Exhibits help orient you to Yellowstone's natural and cultural treasures, and provide information for a safe and enjoyable visit by visitors of all abilities.
Highlights
Orientation area with interactive displays offers enhanced trip planning information.
Exhibits illustrate the relationships of Yellowstone wildlife to each other and their home in this mountain landscape.
Park rangers give educational talks and tours throughout the year.
Backcountry camping, boating, and fishing permits are available downstairs in the Mammoth Backcountry Office.
Yellowstone Forever operates a bookstore in the visitor center.
Mammoth Hot Springs
Virtually wander around Mammoth Hot Springs, where the underlying limestone allow large terraces to form above ground.
Exploring the Mammoth Hot Springs Area
Learn about all the different things and ways to explore in the Mammoth Hot Springs Area.
Things To Do
No matter how you like to spend your day, we've got you covered.
Goods & Services
From cell phone service to RV repair, see what's offered in the park.
Accessibility
General information about accessibility in Yellowstone's major areas.
Last updated: June 12, 2018