Audio Postcard - Winter Composition by Andy Willmore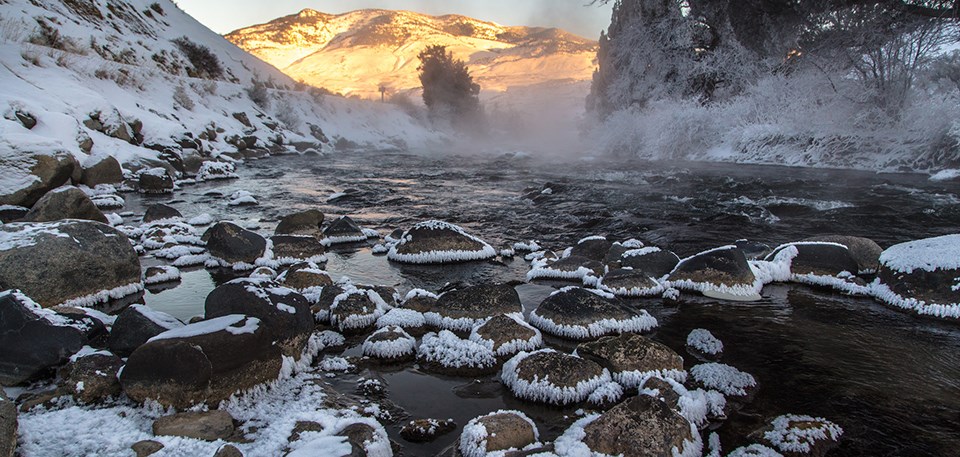 Winter Composition by Andy Willmore

This piece of music and sound features recordings from Yellowstone's coldest season, taking you on a journey with the American dipper as it hunts for food along a river above and below the water's surface.

Credit / Author:

Andy Willmore

Date created:

2020-10-14 00:00:00.0
More Information
Lakes & Ponds

More than 600 lakes & ponds comprise approximately 107,000 surface acres in Yellowstone.

Winter Wonderland

Ready to brave the cold? Check out our tips for enjoying Yellowstone in winter.

Winter Ecology

Winter Ecology

Though the wildlife and plants of Greater Yellowstone are adapted to its cold, snowy winters, surviving the winter season can be a struggle.
Last updated: April 16, 2020