Thermophiles in Time and Space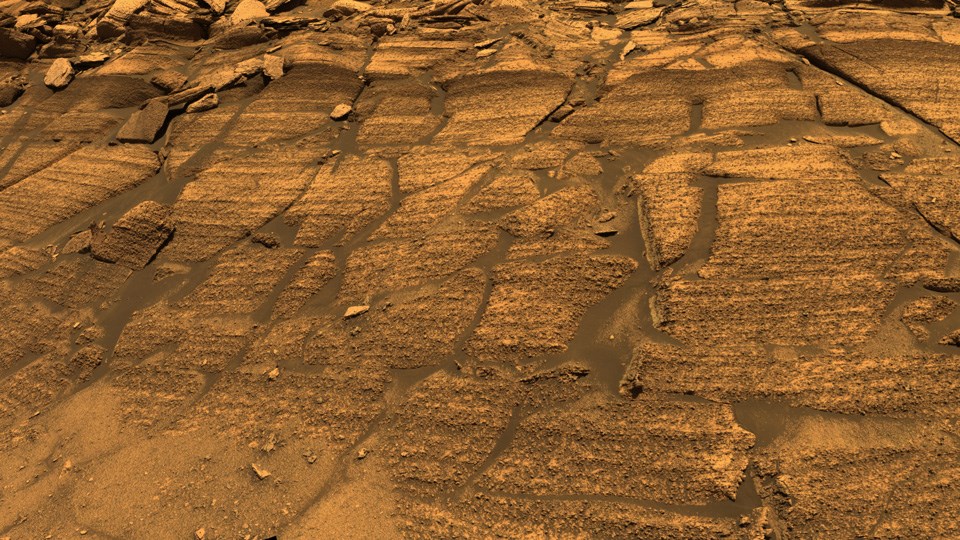 To Mars—and Beyond?
The hydrothermal features of Yellowstone and their associated thermophilic communities are studied by scientists searching for evidence of life on other planets. The connection is extreme environments. If life began in the extreme conditions thought to have been widespread on ancient Earth, it may well have developed on other planets—and might still exist today.
The chemosynthetic microbes that thrive in some of Yellowstone's hot springs do so by metabolizing inorganic chemicals, a source of energy that does not require sunlight. Such chemical energy sources provide the most likely habitable niches for life on Mars or on the moons of Jupiter—Ganymede, Europa, and Callisto—where uninhabitable surface conditions preclude photosynthesis. Chemical energy sources, along with extensive groundwater systems (such as on Mars) or oceans beneath icy crusts (such as on Jupiter's moons) could provide habitats for life.
Similar Signatures
Thermophile communities leave behind evidence of their shapes as biological "signatures." For example, at Mammoth Hot Springs, rapidly depositing minerals entomb thermophile communities. Scientists compare these modern signatures to those of ancient deposits elsewhere, such as sinter deposits in Australia that are 350 million years old. These comparisons help scientists better understand the environment and evolution on early Earth, and give them an idea of what to look for on other planets.
Yellowstone National Park will continue to be an important site for studies at the physical and chemical limits of survival. These studies will give scientists a better understanding of the conditions that give rise to and support life, and how to recognize signatures of life in ancient rocks and on distant planets.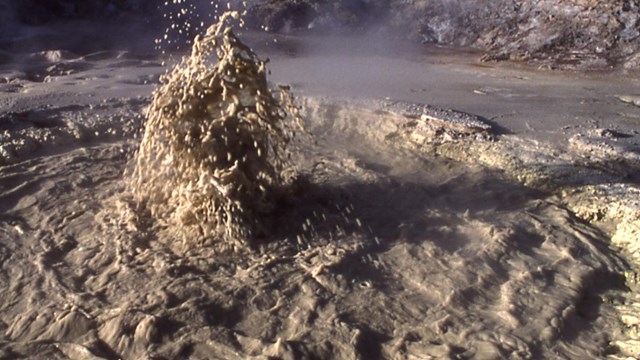 Thermophilic Archaea
Archaea are the most extreme of all extremophiles.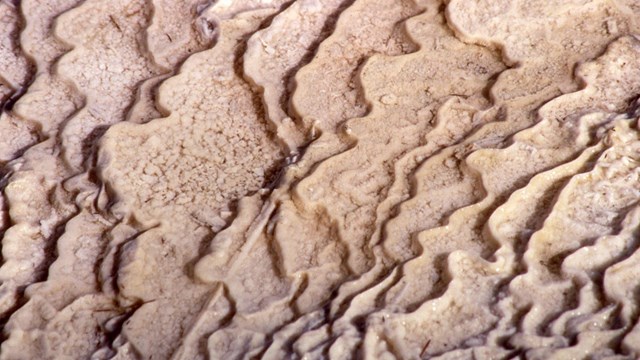 Thermophilic Bacteria
Almost all hot springs and geysers host thermophilic bacteria.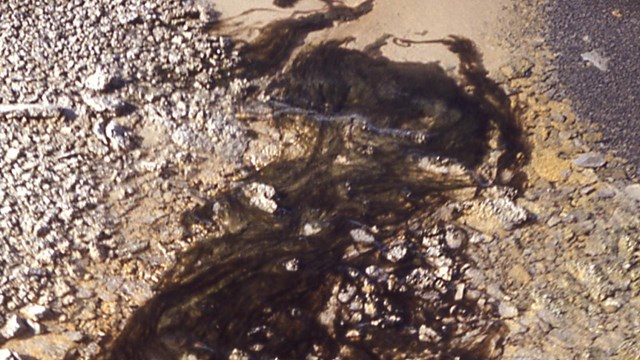 Thermophilic Eukarya
Microscopic plants and animals live in the extreme environments of Yellowstone's hydrothermal features.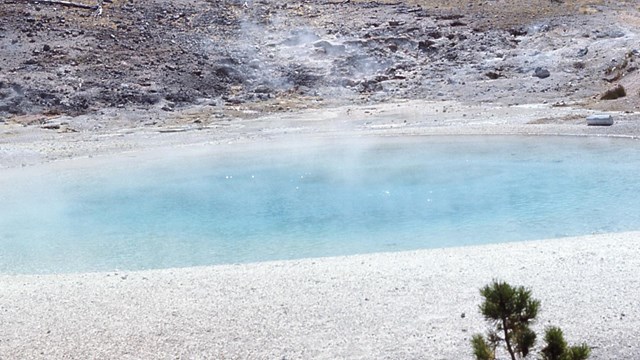 Thermophilic Viruses
Viruses, a logical part of thermophilic ecosystems, have been found in some pools in Yellowstone.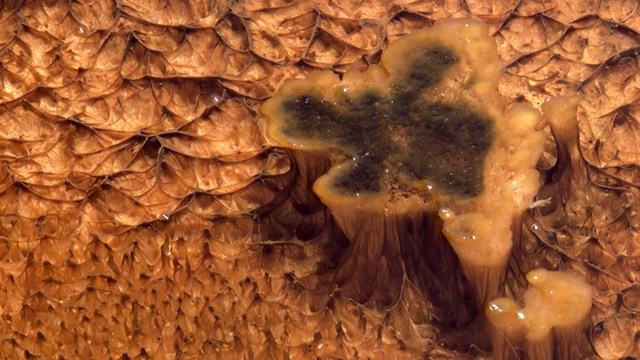 Thermophilic Communities
Thermophilic communities are very diverse, depending on the microbes living there, the pH, and the water temperature.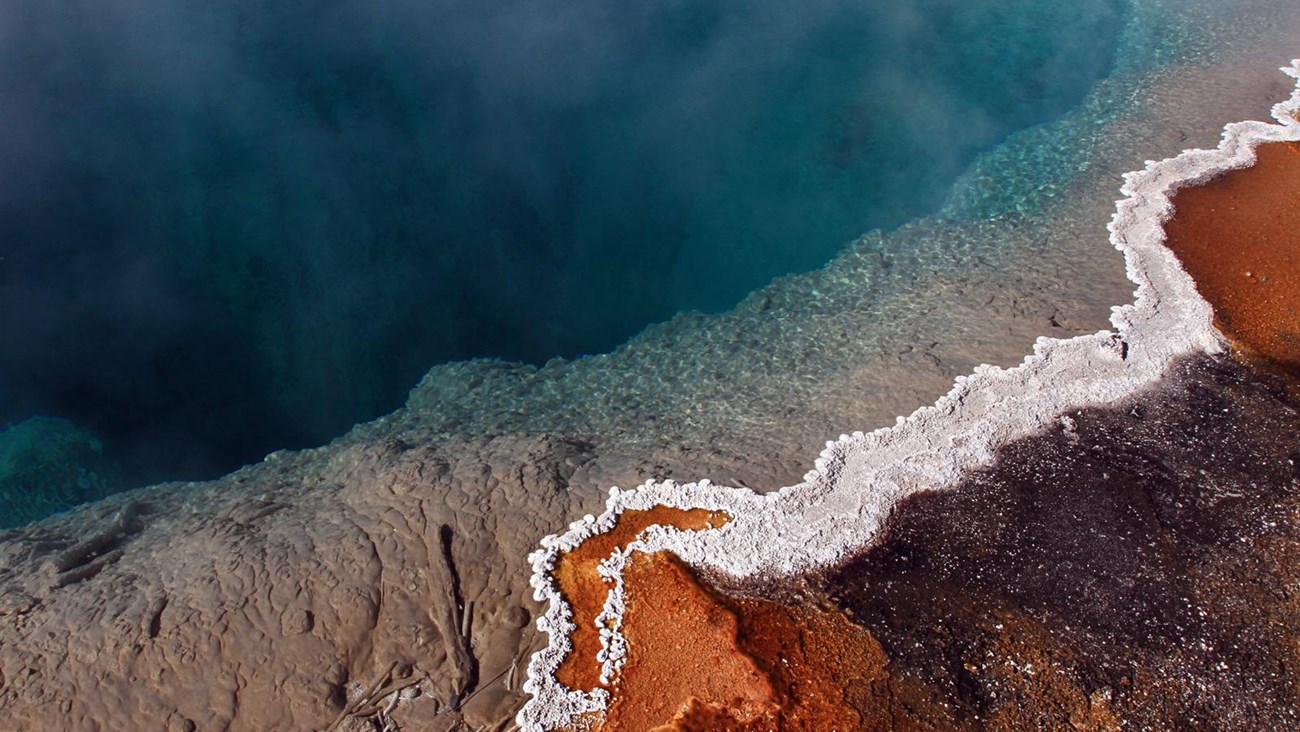 Life in Extreme Heat
Hydrothermal features are habitats for microscopic organisms called thermophiles: "thermo" for heat, "phile" for lover.
Last updated: August 28, 2019