Snowshoe Hare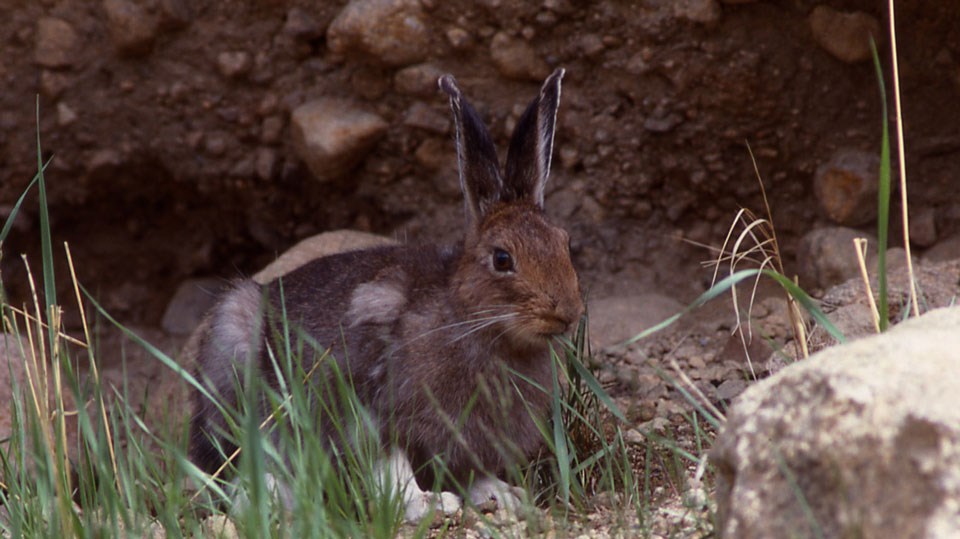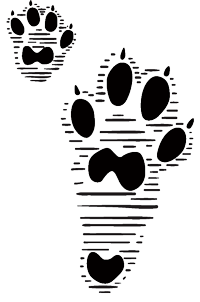 Scientific Name
Lepus americanus
Number in Yellowstone
Common in some places
Where to See
Norris Geyser Basin area
Identification
14.5–20 inches long, 3–4 pounds.
Large hind feet enable easy travel on snow; white winter coat offers camouflage; gray summer coat.
Transition in seasonal fur color takes about 70–90 days; seems to be triggered in part by day length.
Habitat
Found particularly in coniferous forests with dense understory of shrubs, riparian areas with many willows, or low areas in spruce-fir cover.
Rarely venture from forest cover except to feed in forest openings.
Eat plants; uses lodgepole pine in winter.
Preyed upon by lynx, bobcats, coyotes, foxes, weasels, some hawks, and great horned owls.
Behavior
Breed from early March to late August.
Young are born with hair, grow rapidly and are weaned within 30 days.
Docile except during the breeding season when they chase each other, drum on the ground with the hind foot, leap into the air, and occasionally battle .
Mostly nocturnal; their presence in winter is only advertised by their abundant tracks in snow.
Last updated: October 22, 2020