Rubber Boa

Scientific Name
Charina bottae
Identification
Infrequently encountered in Yellowstone, perhaps due to its nocturnal and burrowing habits.
One of two species of snakes in the United States related to tropical boa constrictors and pythons.
Maximum length of 24 inches.
Back is gray or greenish-brown, belly is lemon yellow; scales are small and smooth, making it almost velvety to the touch.
Habitat and Behavior
Eats rodents.
May spend great deal of time partially buried under leaves and soil, and in rodent burrows.
Usually found in rocky areas near streams or rivers, with shrubs or trees nearby.
Recent sightings have occurred in the Bechler region and Gibbon Meadows.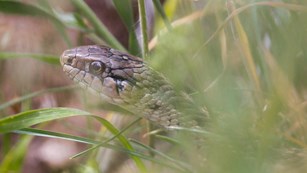 Reptiles
There are six reptile species in Yellowstone.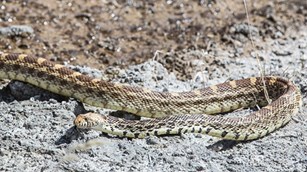 Bullsnake
Bullsnakes are often mistaken for rattlesnakes because of their appearance and behavior.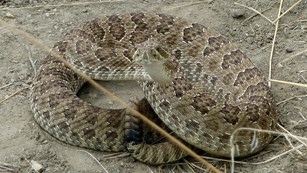 Prairie Rattlesnake
Prairie rattlesnakes are the only dangerously venomous snakes in Yellowstone.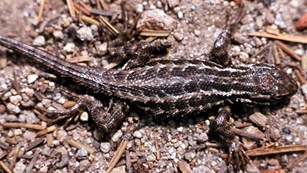 Sagebrush Lizard
The sagebrush lizard is the only lizard in Yellowstone.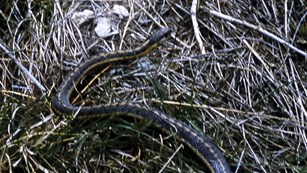 Common Gartersnake
Common gartersnakes are only found in southern parts of the park.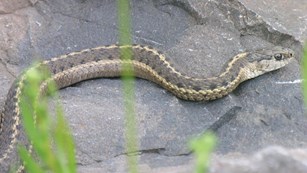 Terrestrial Gartersnake
Terrestrial gartersnakes are the most common reptile in Yellowstone.
Last updated: June 14, 2017