Reptiles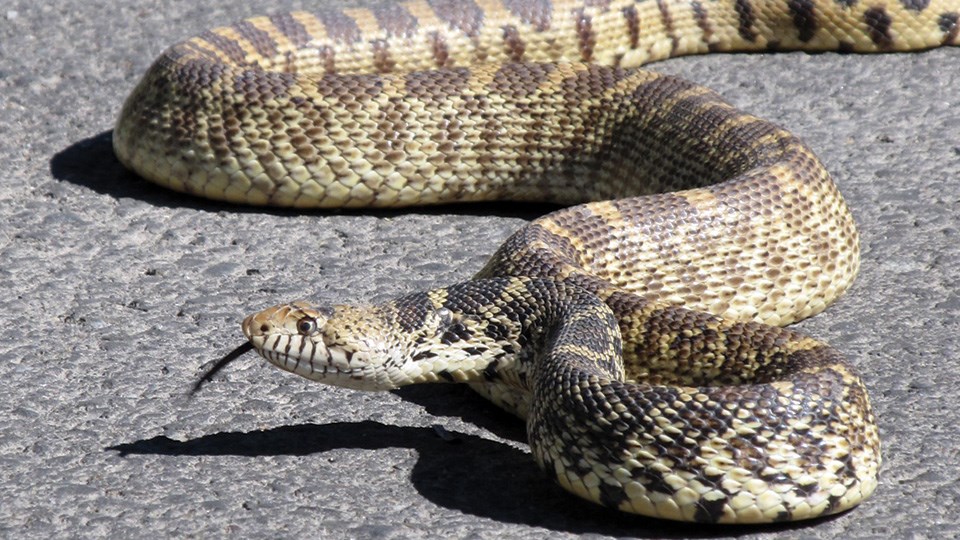 Yellowstone provides a valuable area for the study of reptiles. Information about the status and trends of reptiles here may shed light on declines documented in other high-elevation protected areas of the western United States. Many reptiles congregate to breed or overwinter, and they can be adversely affected by disturbance or loss of key sites.
Resources
Koch, E.D. and C.R. Peterson. 1995. Amphibians & reptiles of Yellowstone and Grand Teton national parks. Salt Lake City: Univ. of Utah Press.
Parker, J. and S. Anderson. 2001. Identification guide to the herptiles of Wyoming. Cheyenne, WY: Wyoming Game and Fish Department.
Patla, D.A. and C.R. Peterson. 1999. Are amphibians declining in Yellowstone National Park? Yellowstone Science. 7(1): 2–11.
Stebbins, R.C. 2003. A field guide to Western reptiles and amphibians. 3rd edition. Boston: Houghton-Mifflin Co.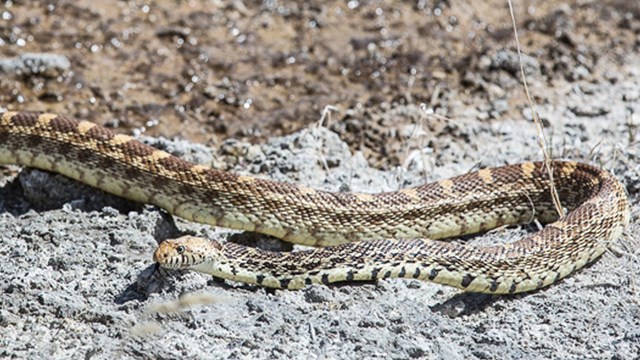 Bullsnake
Bullsnakes are often mistaken for rattlesnakes because of their appearance and behavior.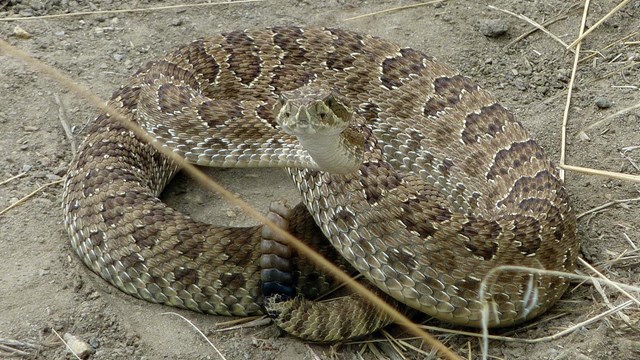 Prairie Rattlesnake
Prairie rattlesnakes are the only dangerously venomous snakes in Yellowstone.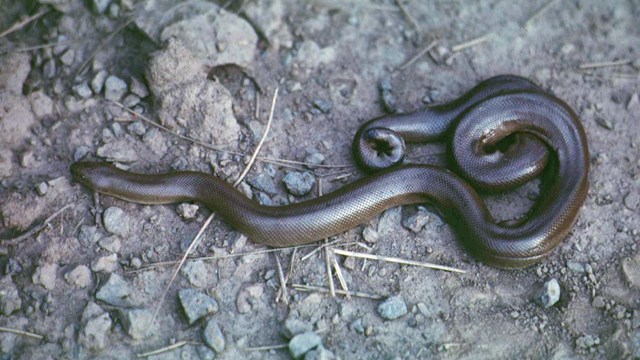 Rubber Boa
Rubber boas are usually found in rocky areas near streams or rivers with nearby shrubs or trees.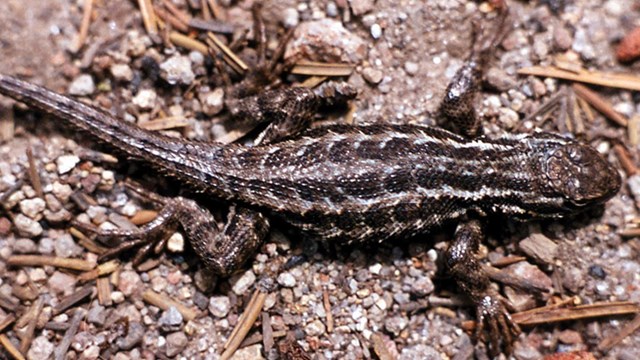 Sagebrush Lizard
The sagebrush lizard is the only lizard in Yellowstone.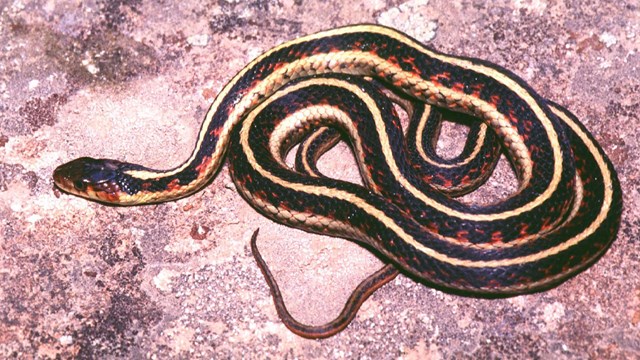 Common Gartersnake
Common gartersnakes are only found in southern parts of the park.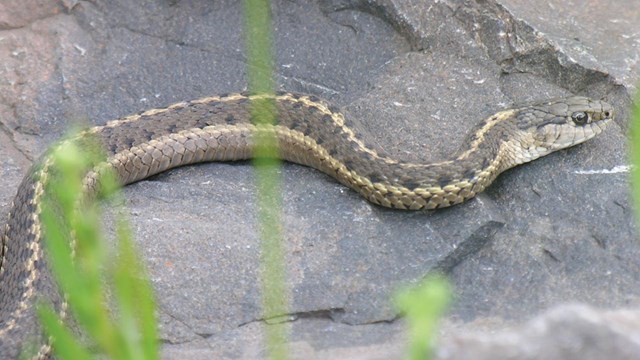 Terrestrial Gartersnake
Terrestrial gartersnakes are the most common reptile in Yellowstone.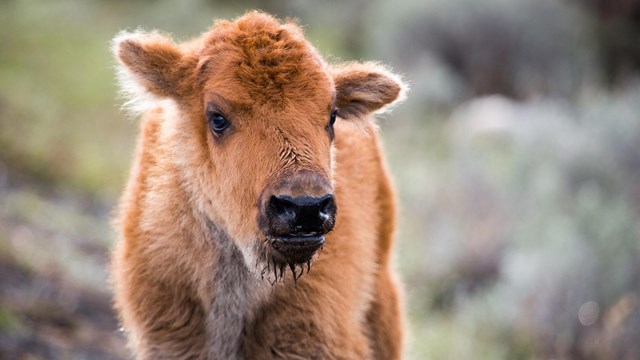 Wildlife
Learn about the park's abundant and diverse species—67 mammals, 330 birds, 16 fish, 5 amphibians, and 6 reptiles.
Last updated: February 1, 2021