Prairie Rattlesnake

Scientific name
Crotalis viridis
Identification
Can be more than 48 inches in length.
Greenish gray to olive green, greenish brown, light brown, or yellowish with dark brown splotches down its back that are bordered in white.
Habitat and Behavior
Only dangerously venomous snake in the park.
Lives in the lower Yellowstone River areas of the park, including Reese Creek, Stephens Creek, and Rattlesnake Butte, where the habitat is drier and warmer than elsewhere in the park.
Usually defensive rather than aggressive.
Only two snake bites are known during the history of the park.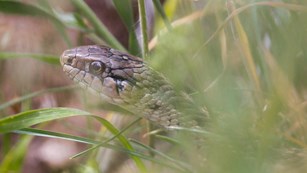 Reptiles
There are six reptile species in Yellowstone.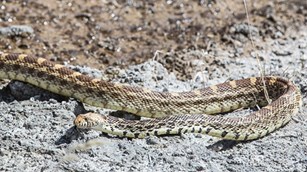 Bullsnake
Bullsnakes are often mistaken for rattlesnakes because of their appearance and behavior.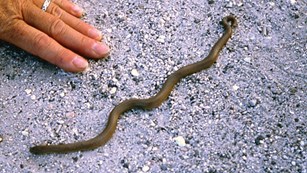 Rubber Boa
Rubber boas are usually found in rocky areas near streams or rivers with nearby shrubs or trees.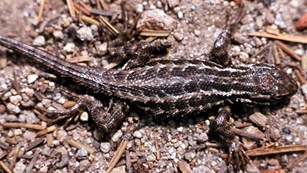 Sagebrush Lizard
The sagebrush lizard is the only lizard in Yellowstone.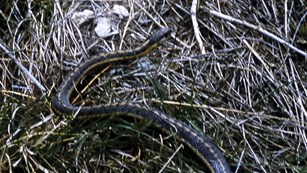 Common Gartersnake
Common gartersnakes are only found in southern parts of the park.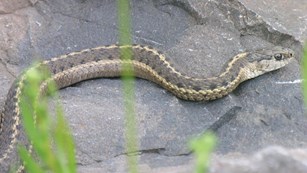 Terrestrial Gartersnake
Terrestrial gartersnakes are the most common reptile in Yellowstone.
Last updated: June 14, 2017