Hydrothermal Plant Communities

Yellowstone is the best place in the world to see hydrothermal phenomenon such as geysers and hot springs. Fascinating and unique plant communities have developed in the expanses of thermally heated ground. Many of the species that occur in the geyser basins are actually species that tolerate tremendously different conditions, and thus grow all over the western United States. Other species, though, are typical of the central Rockies, or are regional endemics.
Hydrothermal plant communities demonstrate in very short periods of time that change is fundamental in any natural system. In a few days, the ground can heat up, perhaps triggered by an earthquake, and kill plants, while an adjacent area may cool, allowing plants to invade a previously inhospitable place.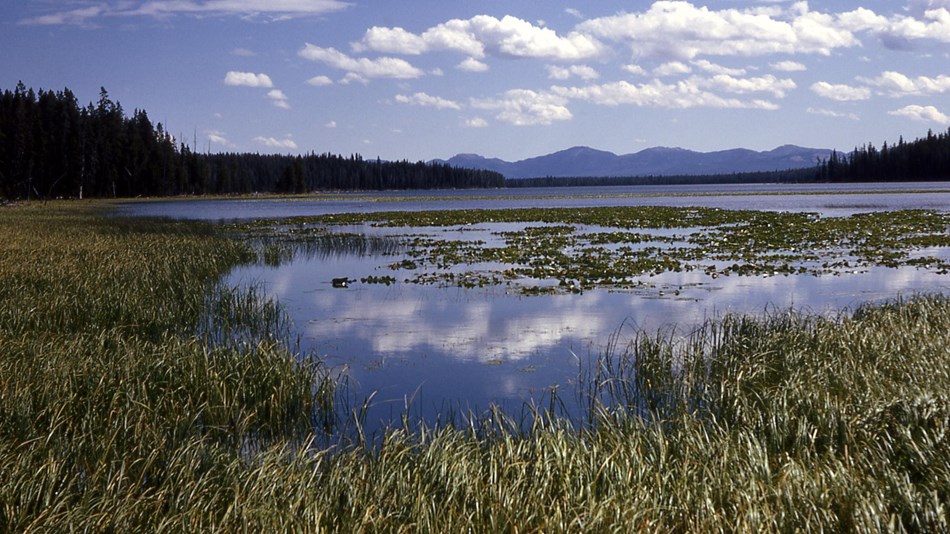 Wetlands
Yellowstone's wetlands include lakes, rivers, ponds, streams, seeps, marshes, fens, wet meadows, forested wetlands, and hydrothermal pools.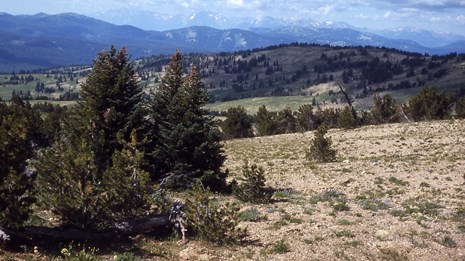 Vegetation & Resources Management Branch
Park employees who inventory, monitor, manage, and research the vast array of plant communities in the park.
Last updated: August 7, 2019