Greater Yellowstone Ecosystem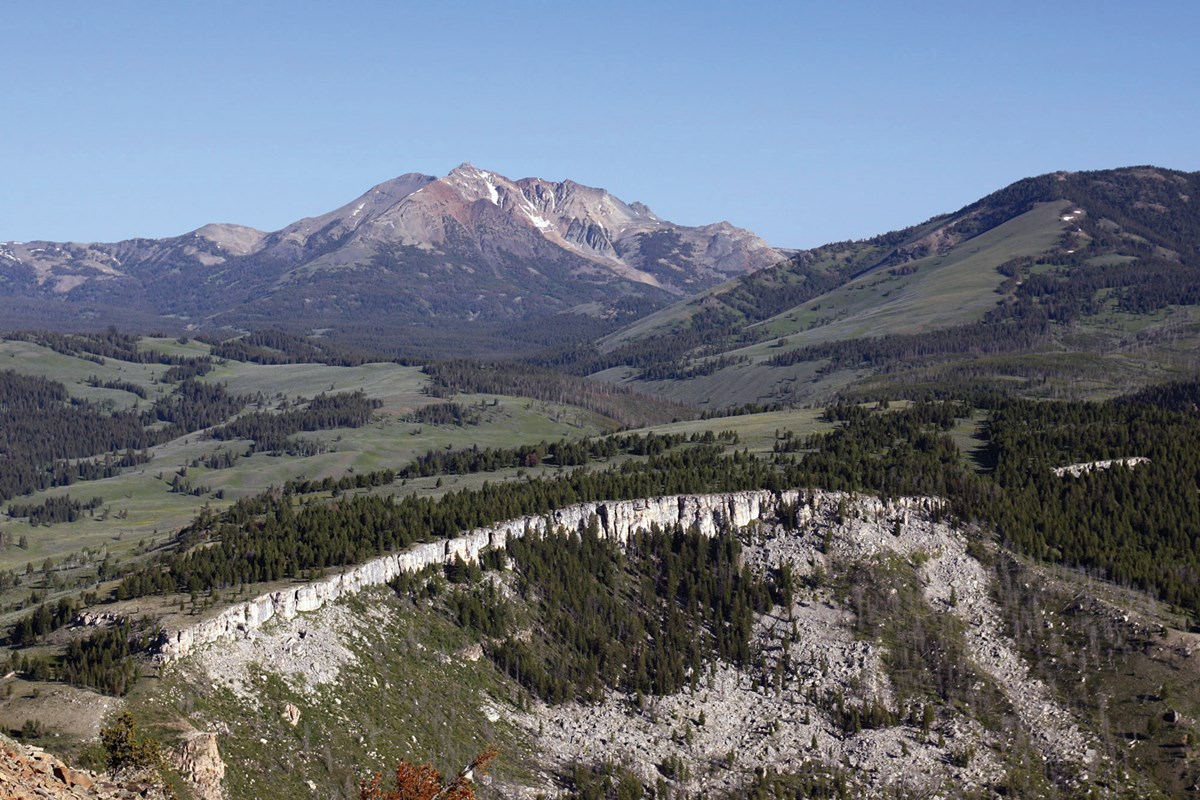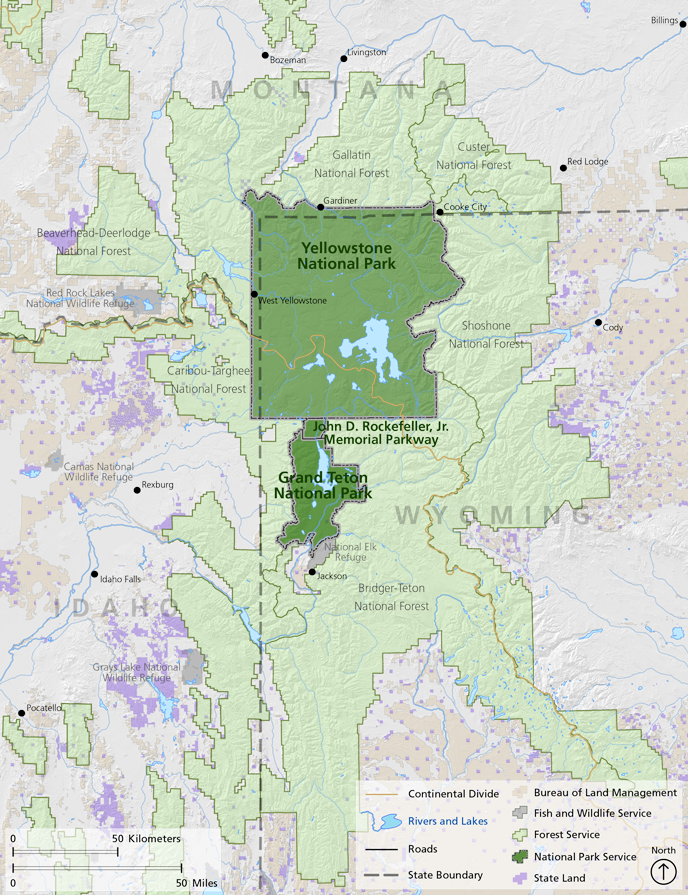 Yellowstone National Park forms the core of the Greater Yellowstone Ecosystem. At 34,375 square miles (89,031 km2), it is one of the largest nearly intact temperate-zone ecosystems on Earth. Greater Yellowstone's diversity and natural wealth includes the hydrothermal features, wildlife, vegetation, lakes, and geologic wonders like the Grand Canyon of the Yellowstone River.
Heart of an Ecosystem
Yellowstone National Park was established in 1872 primarily to protect geothermal areas that contain about half the world's active geysers. At that time, the natural state of the park was largely taken for granted. As development throughout the West increased, the 2.2 million acres (8,903 km2) of habitat that now compose Yellowstone National Park became an important sanctuary for the largest concentration of wildlife in the lower 48 states.
The abundance and distribution of these animal species depend on their interactions with each other and on the quality of their habitat, which in turn is the result of thousands of years of volcanic activity, forest fires, changes in climate, and more recent natural and human influences. Most of the park is above 7,500 feet (2,286 m) in elevation and underlain by volcanic bedrock. The terrain is covered with snow for much of the year and supports forests dominated by lodgepole pine and interspersed with alpine meadows. Sagebrush steppe and grasslands on the park's lower-elevation ranges provide essential winter forage for elk, bison, and bighorn sheep.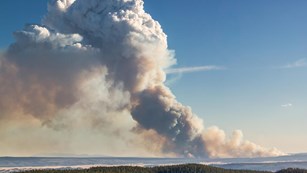 Air Quality
Yellowstone National Park is a Class I airshed. The largest source of particulate matter in Greater Yellowstone is smoke from wildland fire.
Soundscapes
The Greater Yellowstone Ecosystem has many sounds with important ecological functions for reproduction and survival. They form a soundscape.
Dark Skies
Learn about dark skies, and the importance of darkness to humans and wildlife.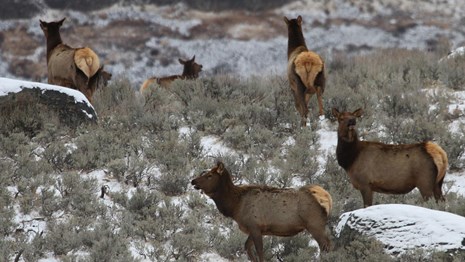 Cycles and Processes
Cycles and processes are essential connections within an ecosystem. The ecosystem is constantly changing and evolving.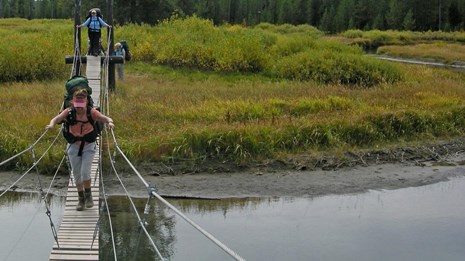 Water
Yellowstone waters provide essential moisture to much of the West. They provide recreational opportunities, habitat, and scenery.
Last updated: March 1, 2018