Golden-mantled Ground Squirrel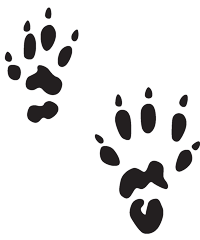 Scientific Name
Spermophilus lateralis
Identification
9–12 inches long, 7.4–11 ounces.
Adult head and shoulders are reddish-brown, their "mantle."
Often mistaken for a least chipmunk (described below); distinguished by larger size, more robust body, shorter tail, and stripes that do not extend onto the sides of the head.
Habitat
Found throughout Yellowstone at all elevations in rocky areas, edges of mountain meadows, forest openings, tundra.
87% of diet consists of fungi and leaves of flowering plants; other foods include buds, seeds, nuts, roots, bird eggs, insects, and carrion.
Predators include coyotes, weasels, badgers, hawks, grizzly bears.
Behavior
Hibernate October to March or April.
Breeding occurs shortly after both males and females emerge from hibernation; one litter of five young per year.
Last updated: October 22, 2020