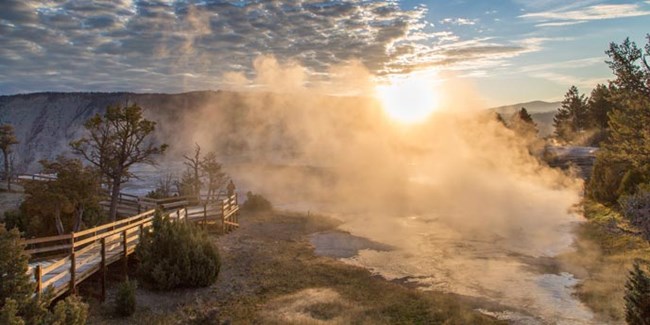 Help Yellowstone Track Visitor Use and Landscape Change
Yellowstone is a dynamic place that changes with every passing year, every season, and even every day. Monitoring the changes to the landscape to assess current conditions, track visitor use, and study visual changes on the landscape is essential to the management of Yellowstone's resources. Photo series are one of the most effective tools to show this type of change over time. New technology allows park visitors to actively participate in the collection of data to document this kind of change and to see the results over time.
Camera stands have been strategically placed throughout the park. Help us monitor changes by taking photographs of the view from the camera stands and posting them to your social media account with the hashtag found on the camera stand. All photos collected will be anonymous with no identification of the originator.