Vegetation & Resources Management Branch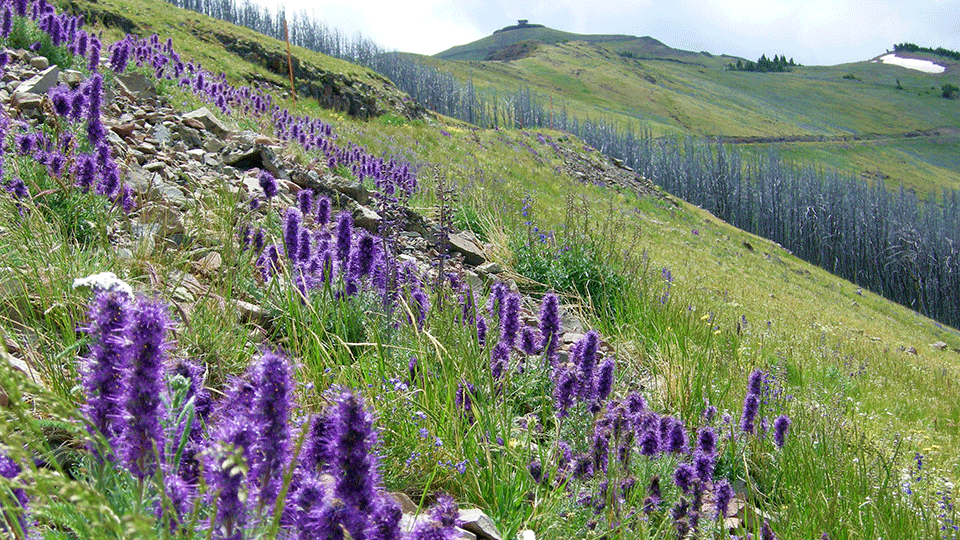 Vegetation communities found in Yellowstone National Park reflect underlying geology, climate conditions and disturbances created by fire, roads and developments, grazing/browsing, non-native species, and a changing climate. In addition to nearly 1,350 native vascular plant species, 217 non-native plant species have been documented in the park. The Vegetation and Resources Management staff inventory, monitor, manage and conduct research on the vast array of plant communities in Yellowstone. These include invasive, non-native plant inventory and control, wetland communities and rare plant survey and protection, vegetation monitoring and ecological restoration, hazard tree management, and aquatic invasive species prevention from establishment in park waters.
The Vegetation and Resources Management Branch includes the following programs:
Vegetation Ecology Program
Resource Management Operations Program
Vegetation Compliance
Publications & Articles
Learn more about how you can help stop Aquatic Invasive Species in Yellowstone and regulations related to boating in the park. Learn more about park vegetation by visiting the Plants pages.
Last updated: May 17, 2017