Modern Management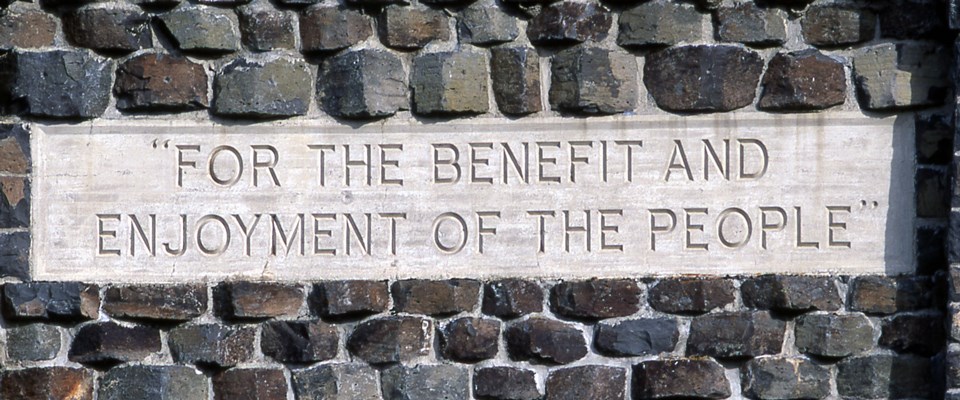 Until the mid-1960s, park managers actively managed the elk and bison of Yellowstone. Elk population limits were determined according to formulas designed to manage livestock range. When elk reached those limits, park managers "culled" or killed the animals to reduce the population. Bison were likewise heavily managed.
In 1963, a national park advisory group, comprised of prominent scientists, released a report recommending parks "maintain biotic associations" within the context of their ecosystem and based on scientific research.
Involving Native Americans
Yellowstone National Park has 27 associated tribes. Some have evidence of their ancestral presence in Yellowstone National Park through ethnohistoric documentation, interviews with tribal elders, or ongoing consultations. Others are affiliated because of documented spiritual or cultural connection to places or resources. Many park resources remain important to these tribes' sense of themselves and in maintaining their traditional practices.
In addition, tribes are sovereign nations whose leaders have a legal relationship with the federal government that is not shared by the general public. Consequently, representatives of Yellowstone's associated tribes participate in consultation meetings with park managers. They bring tribal perspectives to current issues such as bison management. Tribes also comment on park projects that could affect their ethnographic resources.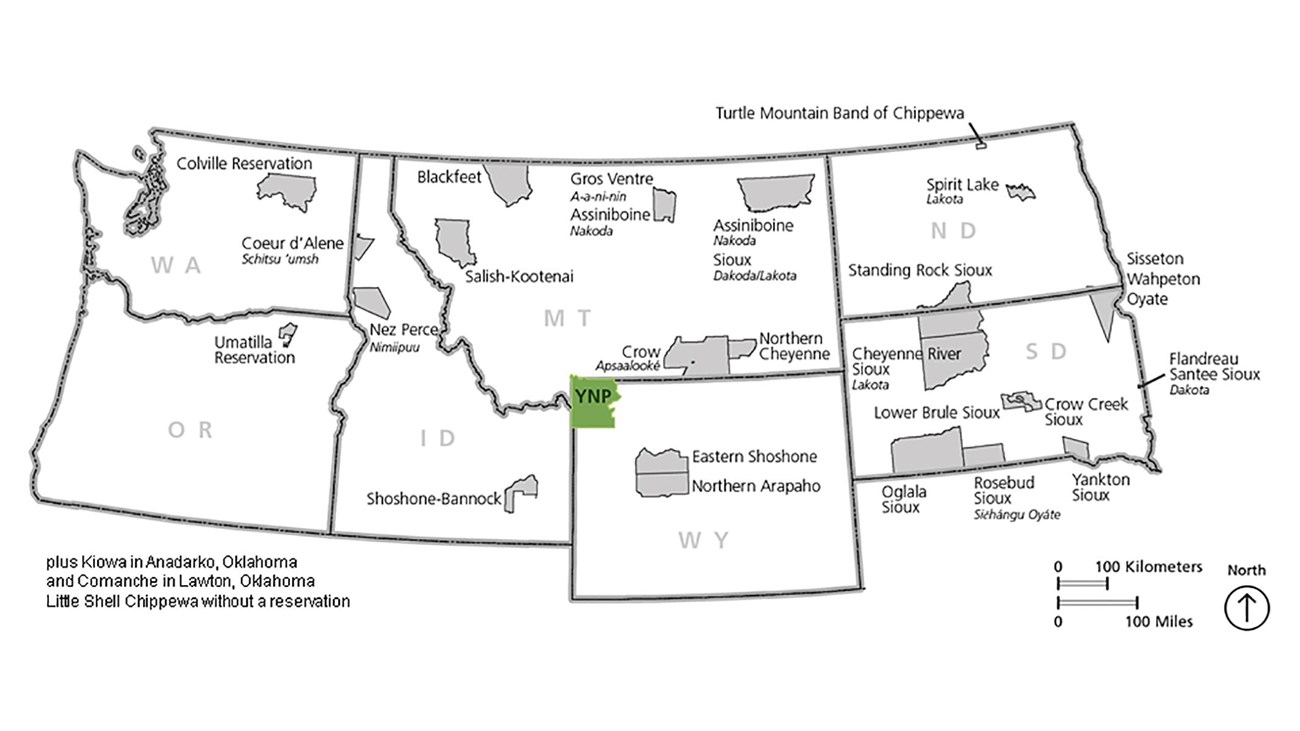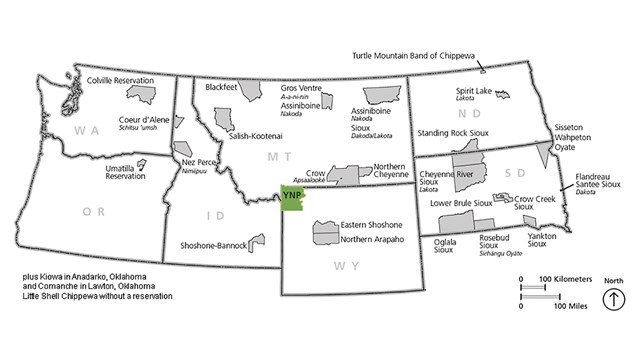 Associated Tribes of Yellowstone
27 tribes have ties to the area and resources now found within Yellowstone National Park.
Complex Issues
Change and controversy have occurred in Yellowstone since its inception, in the last three decades many issues have arises involving natural resources.
One issue was the threat of water pollution from a gold mine outside the northeast corner of the park. Among other concerns, the New World Mine would have put waste storage along the headwaters of Soda Butte Creek, which flows into the Lamar River and then the Yellowstone River. After years of public debate, a federal buyout of the mining company was authorized in 1996.
In an effort to resolve other park management issues, Congress passed the National Parks Omnibus Management Act in 1998. This law requires using high quality science from inventory, monitoring, and research to understand and manage park resources.
Park facilities are seeing some improvements due to a change in funding. In 1996, as part of a pilot program, Yellowstone National Park was authorized to increase its entrance fee and retain 80% of the fee for park projects. (Previously, park entrance fees did not specifically fund park projects.) In 2004, the US Congress extended this program until 2015 under the Federal Lands Recreation Enhancement Act. Projects funded in part by this program include a major renovation of Canyon Visitor Education Center, campground and amphitheater upgrades, preservation of rare documents, and studies on bison.
A Living Legacy
The legacy of those who worked to establish Yellowstone National Park in 1872 was far greater than simply preserving a unique landscape. This one act has led to a lasting concept—the national park idea. This idea conceived wilderness to be the inheritance of all people, who gain more from an experience in nature than from private exploitation of the land.
The national park idea was part of a new view of the nation's responsibility for the public domain. By the end of the 1800s, many thoughtful people no longer believed that wilderness should be fair game for the first person who could claim and plunder it. They believed its fruits were the rightful possession of all the people, including those yet unborn. Besides the areas set aside as national parks, still greater expanses of land were placed into national forests and other reserves so the United States' natural wealth—in the form of lumber, grazing, minerals, and recreation lands—would not be consumed at once by the greed of a few, but would perpetually benefit all.
The preservation idea spread around the world. Scores of nations have preserved areas of natural beauty and historical worth so that all humankind will have the opportunity to reflect on their natural and cultural heritage and to return to nature and be spiritually reborn. Of all the benefits resulting from the establishment of Yellowstone National Park, this may be the greatest.
Last updated: March 30, 2022