History & Culture
Yellowstone National Park has rich human and ecological stories that continue to unfold. People have spent time in the Yellowstone region for more than 11,000 years. Many tribes and bands used the park as their home, hunting grounds, and transportation routes prior to and after European American arrival. Yellowstone was established as the world's first national park in 1872.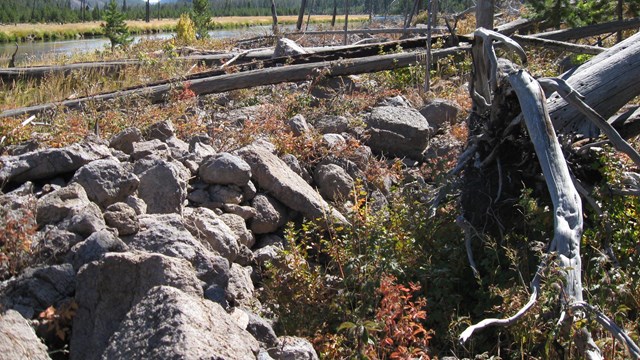 Park History
Learn about Yellowstone's story from the earliest humans to today.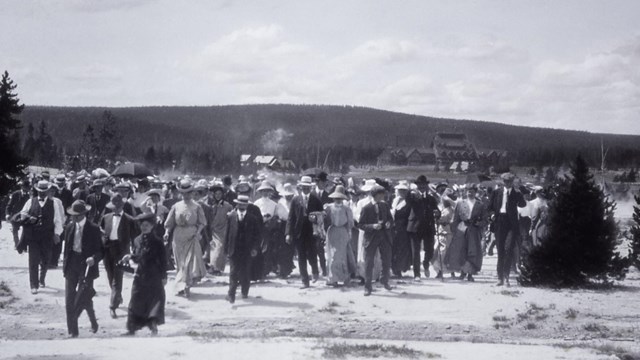 Preserving Cultural Resources
Learn how Yellowstone National Park works to preserve and interpret the human history of the region.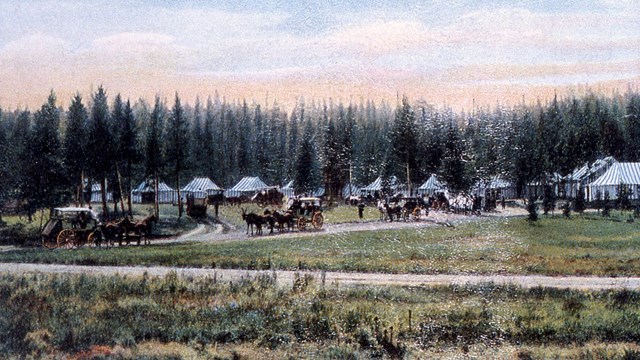 Places
Every place and building in Yellowstone has a story.
Collections
The Heritage and Research Center houses Yellowstone's extensive museum collection, archives, and research library.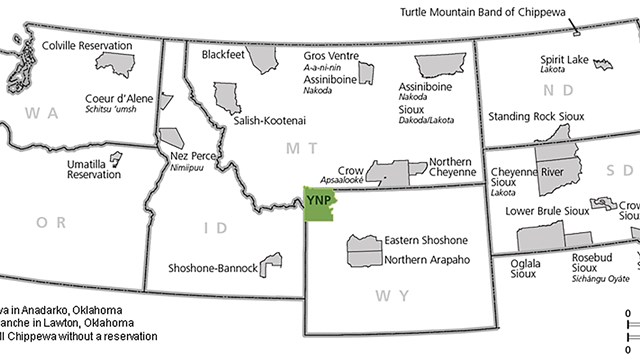 Associated Tribes of Yellowstone
27 tribes have ties to the area and resources now found within Yellowstone National Park.
History Publications
Publications that help tell the history of Yellowstone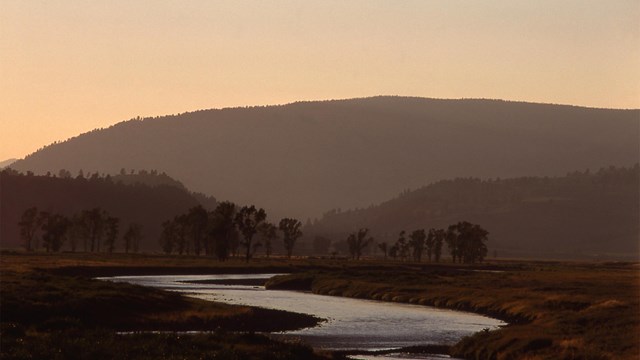 Photo Archives
Over 8,000 archived photos covering a variety of Yellowstone topics.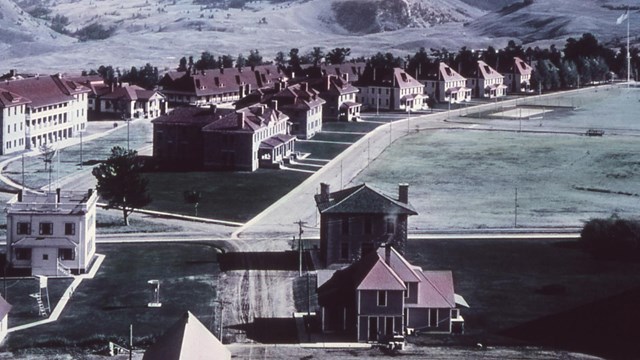 Fort Yellowstone
Explore this historic US Army post built during the park's early years.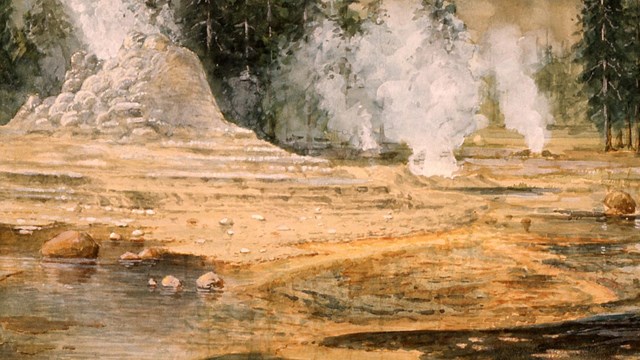 Subject Site: Arts in the Parks
Yellowstone's artistic heritage is part of an important tradition for understanding, sharing, and preserving parks.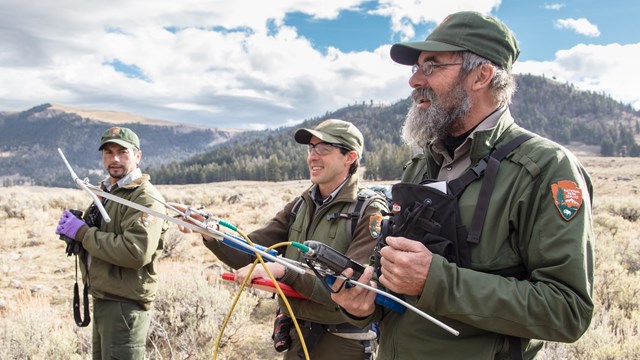 Yellowstone Center for Resources
Scientific efforts underway in Yellowstone National Park.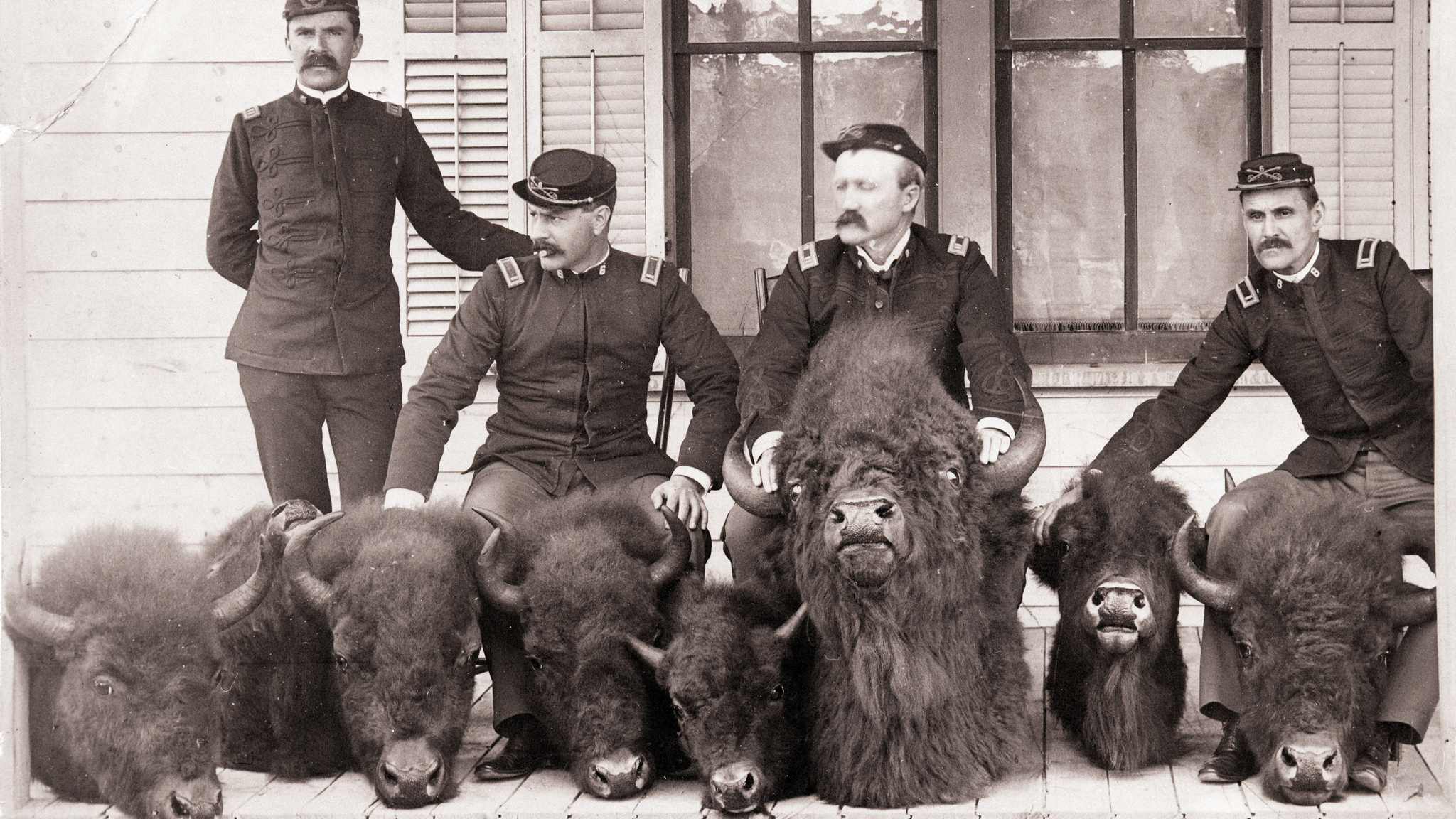 History FAQs
Wonder if Yellowstone was the first national park? Want to know how to access our collections? Check our our History FAQs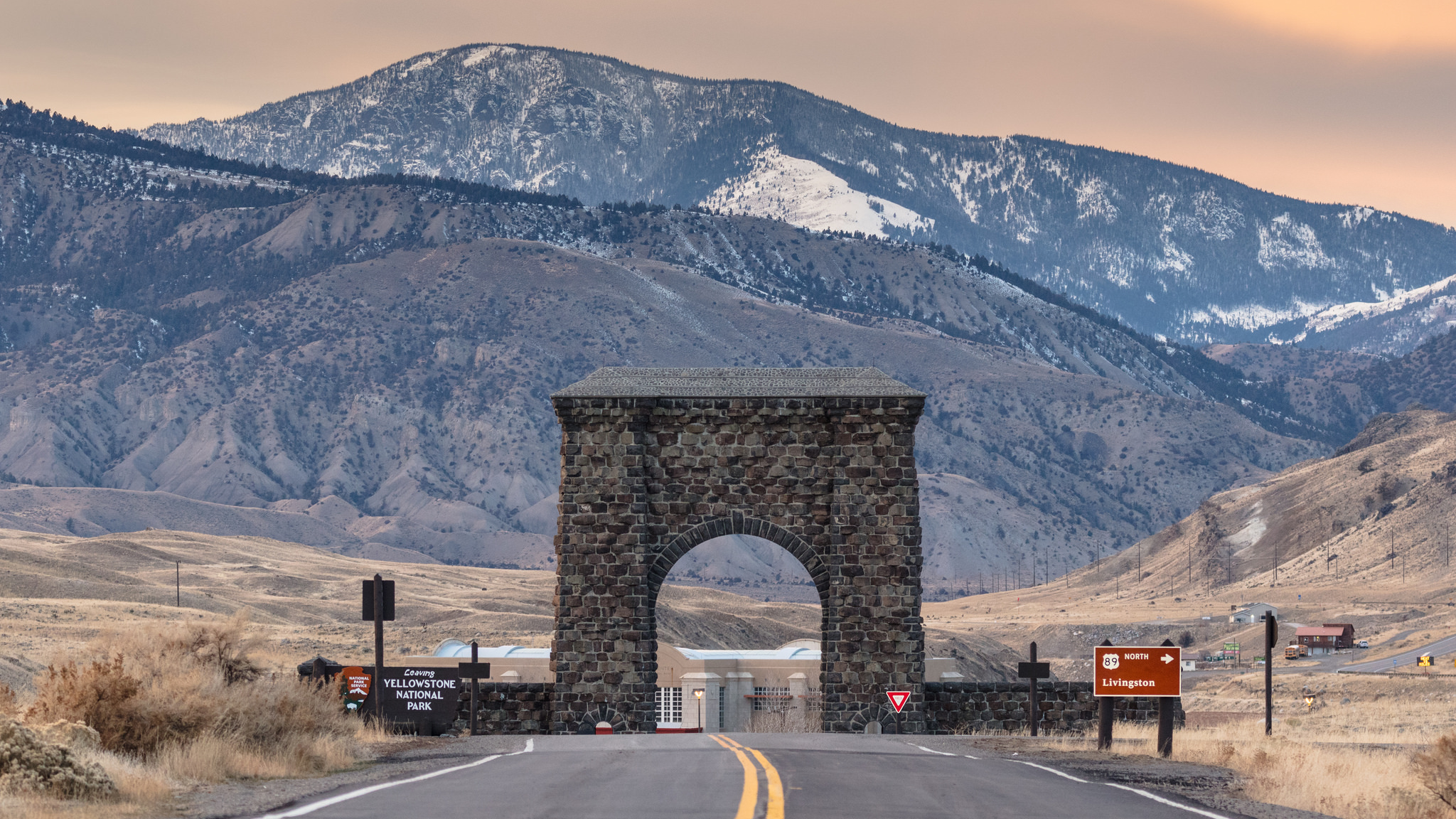 In the Shadow of the Arch
A blog by our archivists will give you a peek into the stacks and storage areas of our library, archives, and museum collections.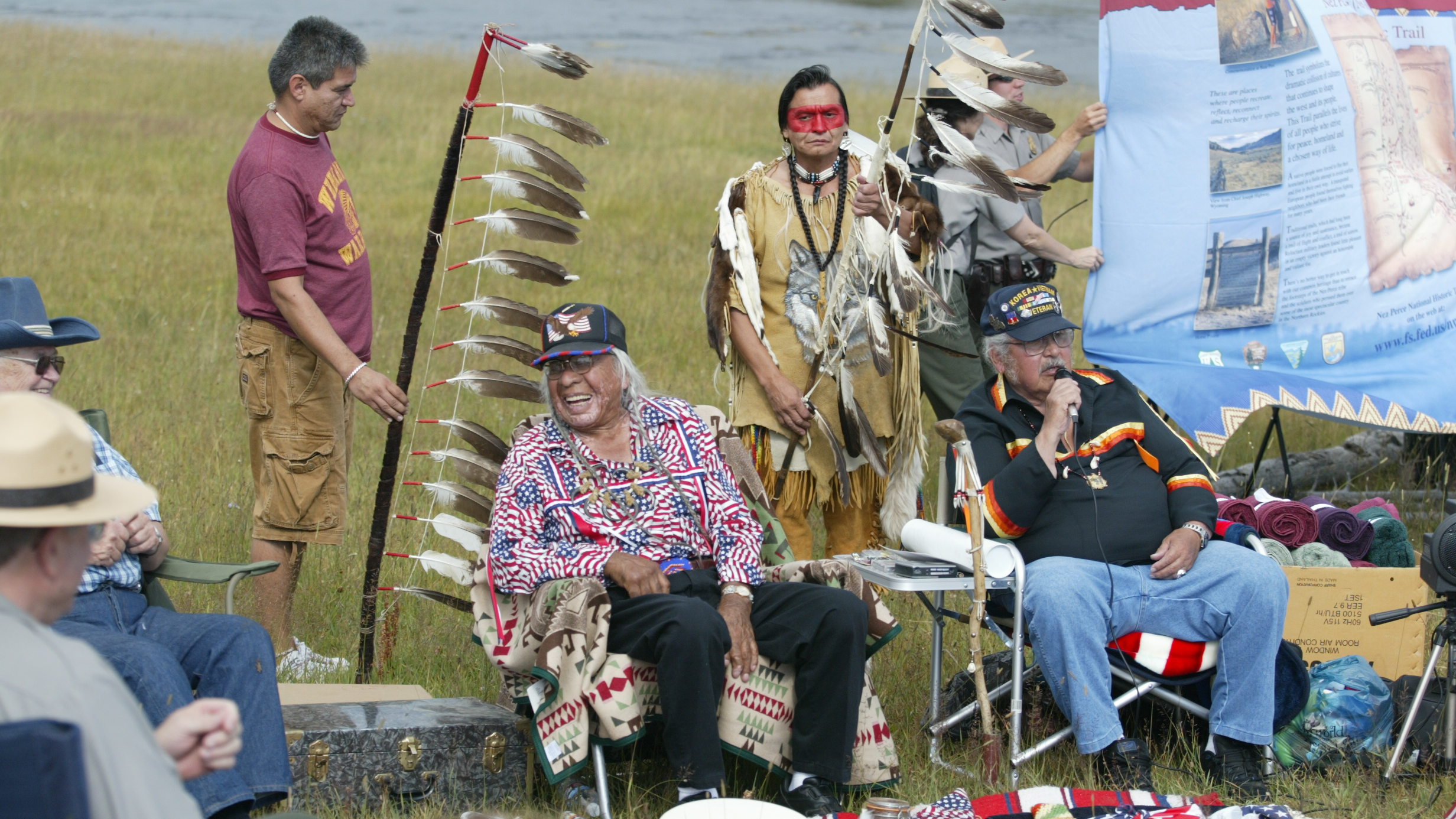 Timeline of Human History in Yellowstone
The human history of the Yellowstone region goes back more than 11,000 years.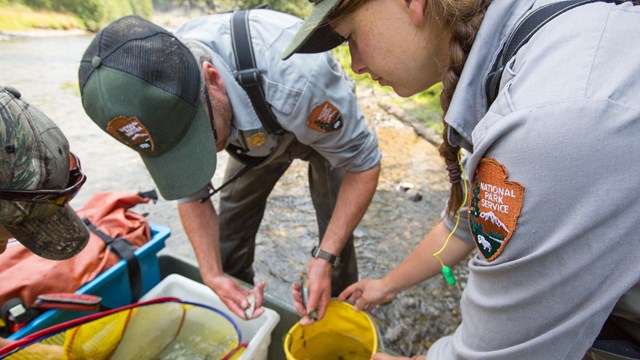 Science & Research
Explore the endeavors that enhance our knowledge of the region and inform preservation decisions.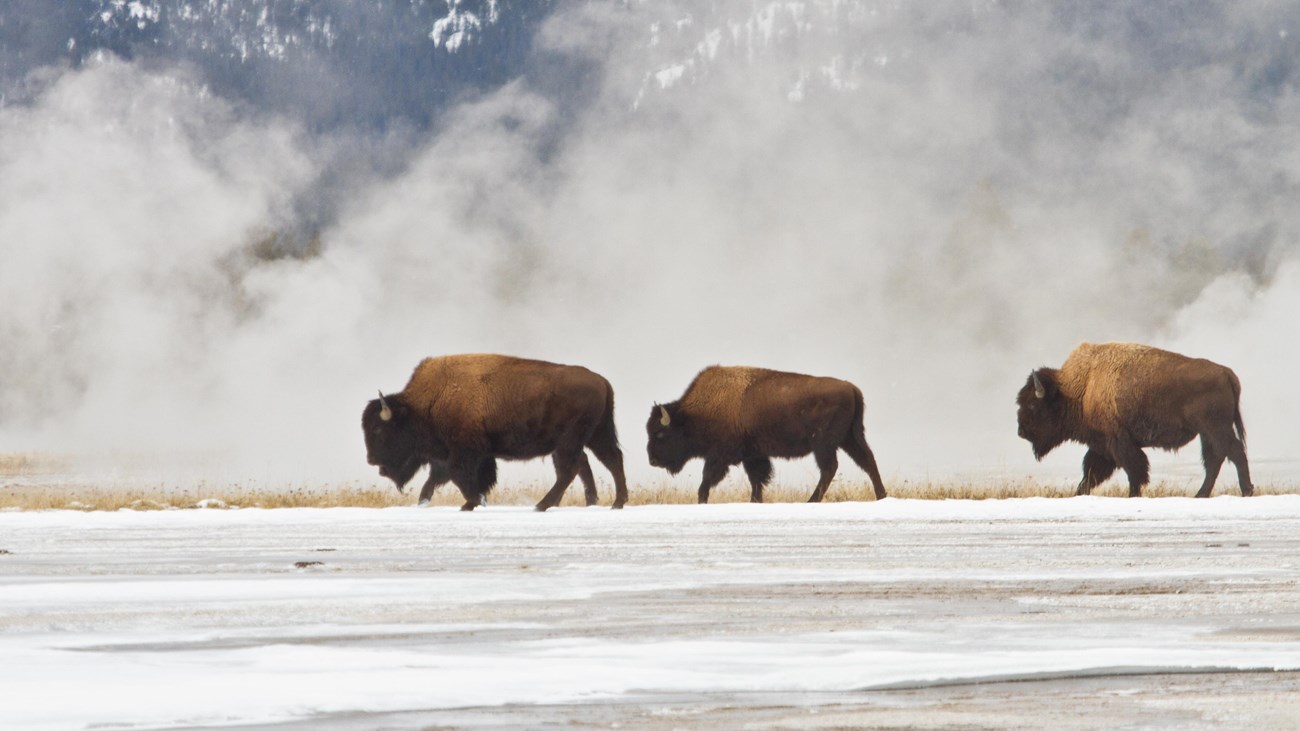 Learn About the Park
Yellowstone is as wondrous as it is complex. The park is at the heart of the Greater Yellowstone Ecosystem, where nature and culture abound.
Last updated: March 15, 2021