Associated Tribes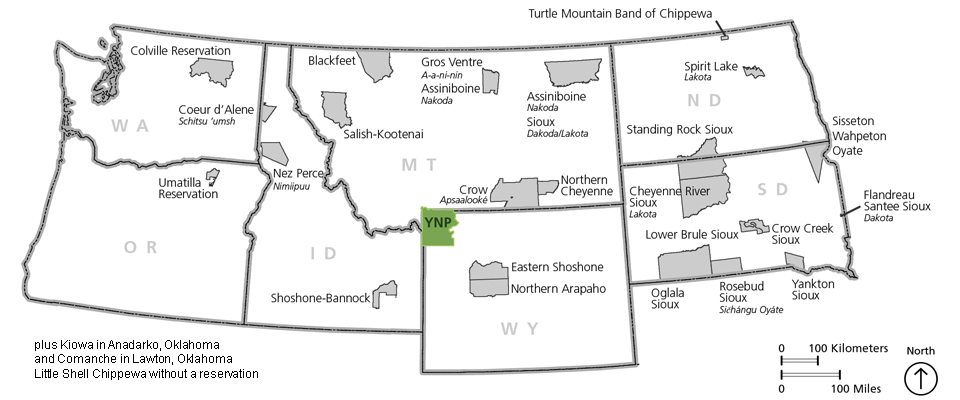 There are 27 current tribes that have historic connections to the lands and resources now found within Yellowstone National Park.
Assiniboine and Sioux
Blackfeet
Cheyenne River Sioux
Coeur d'Alene
Comanche
Colville Reservation
Crow
Crow Creek Sioux
Eastern Shoshone
Flandreau Santee Sioux
Gros Ventre and Assiniboine
Kiowa
Little Shell Chippewa
Lower Brule Sioux
Nez Perce
Northern Arapaho
Northern Cheyenne
Oglala Sioux
Rosebud Sioux
Salish and Kootenai
Shoshone–Bannock
Sisseton Wahpeton
Spirit Lake
Standing Rock Sioux
Turtle Mountain Band of the Chippewa
Umatilla Reservation
Yankton Sioux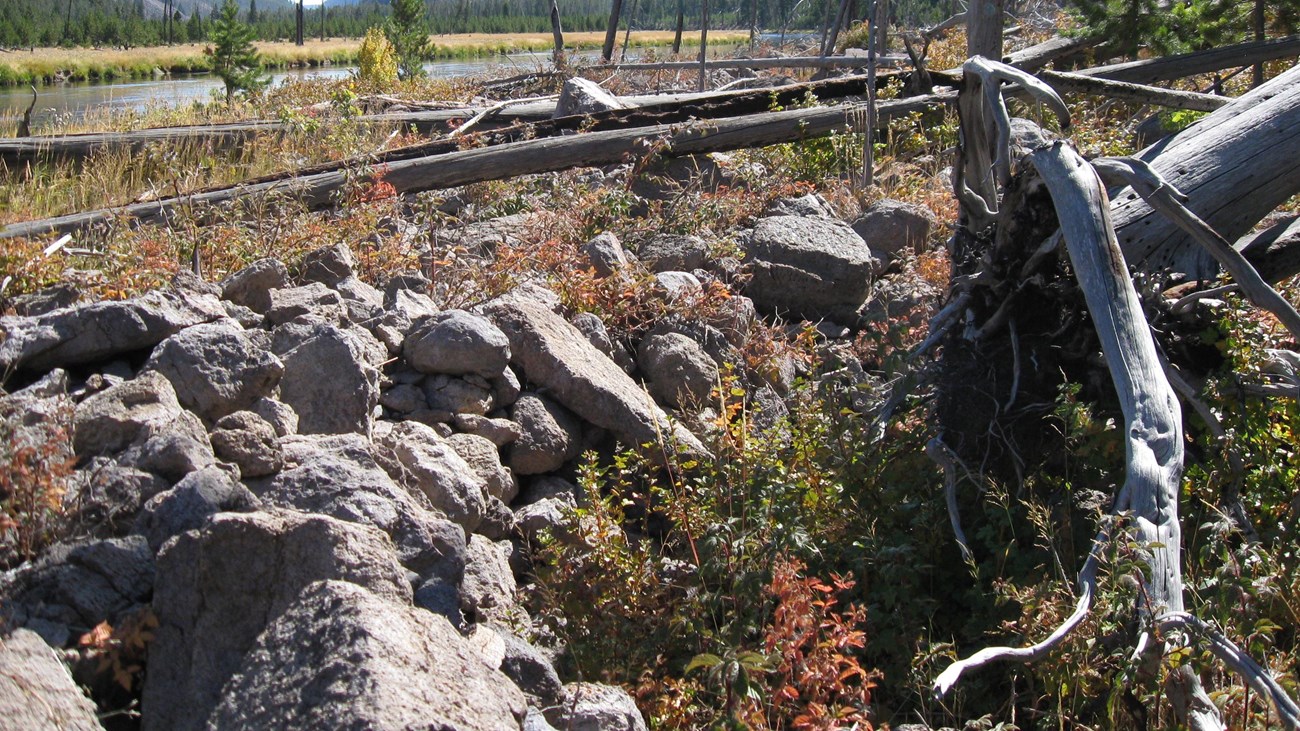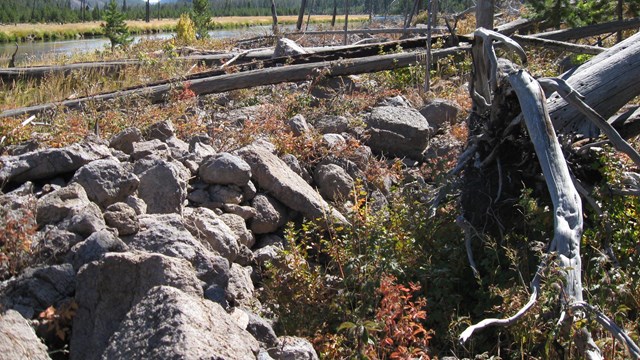 Park History
Learn about Yellowstone's story from the earliest humans to today.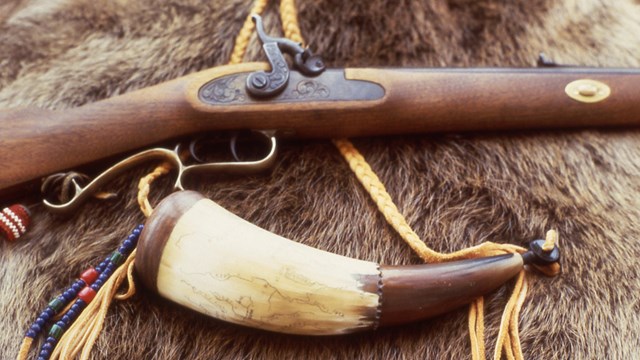 European Americans Arrive
In the late 1700s, fur traders traveled the Yellowstone River in search of Native Americans with whom to trade.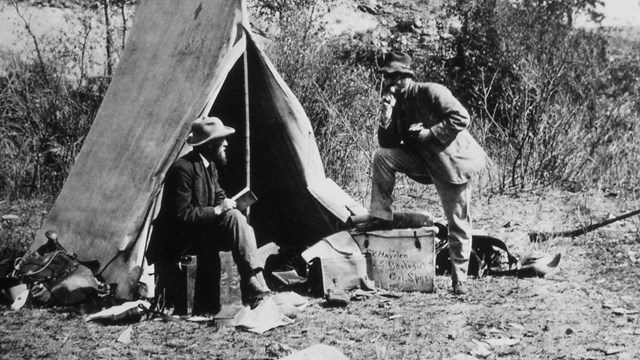 Expeditions Explore Yellowstone
Formal expeditions mapped and explored the area, leading to the nation's understanding of the region.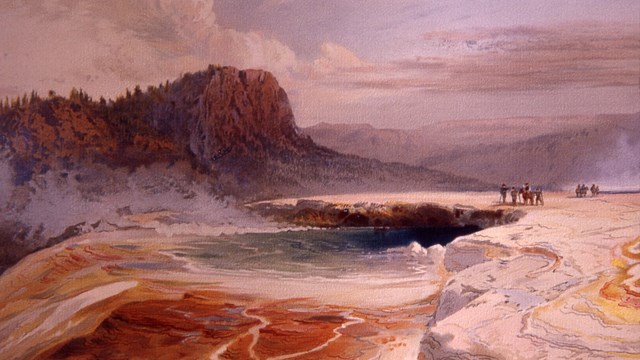 Birth of a National Park
Learn about Yellowstone's early days as a national park.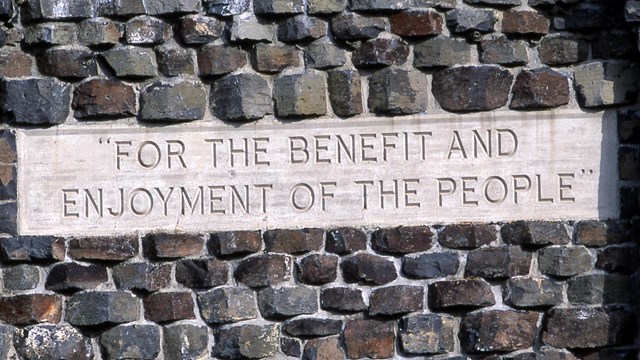 Modern Management
Managing the national park has evolved over time and dealt with some complex issues.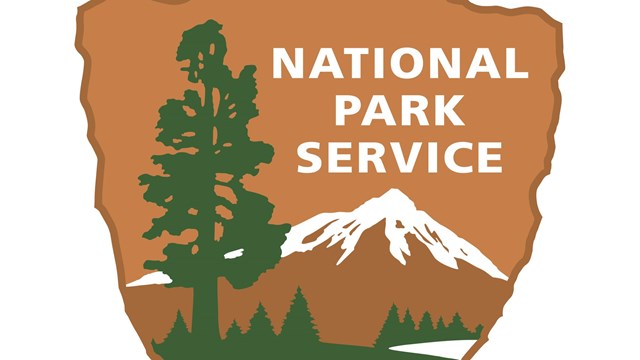 Today's National Park Service
The National Park Service manages over 80 million acres in all 50 states, the Virgin Islands, Puerto Rico, Guam, and American Samoa.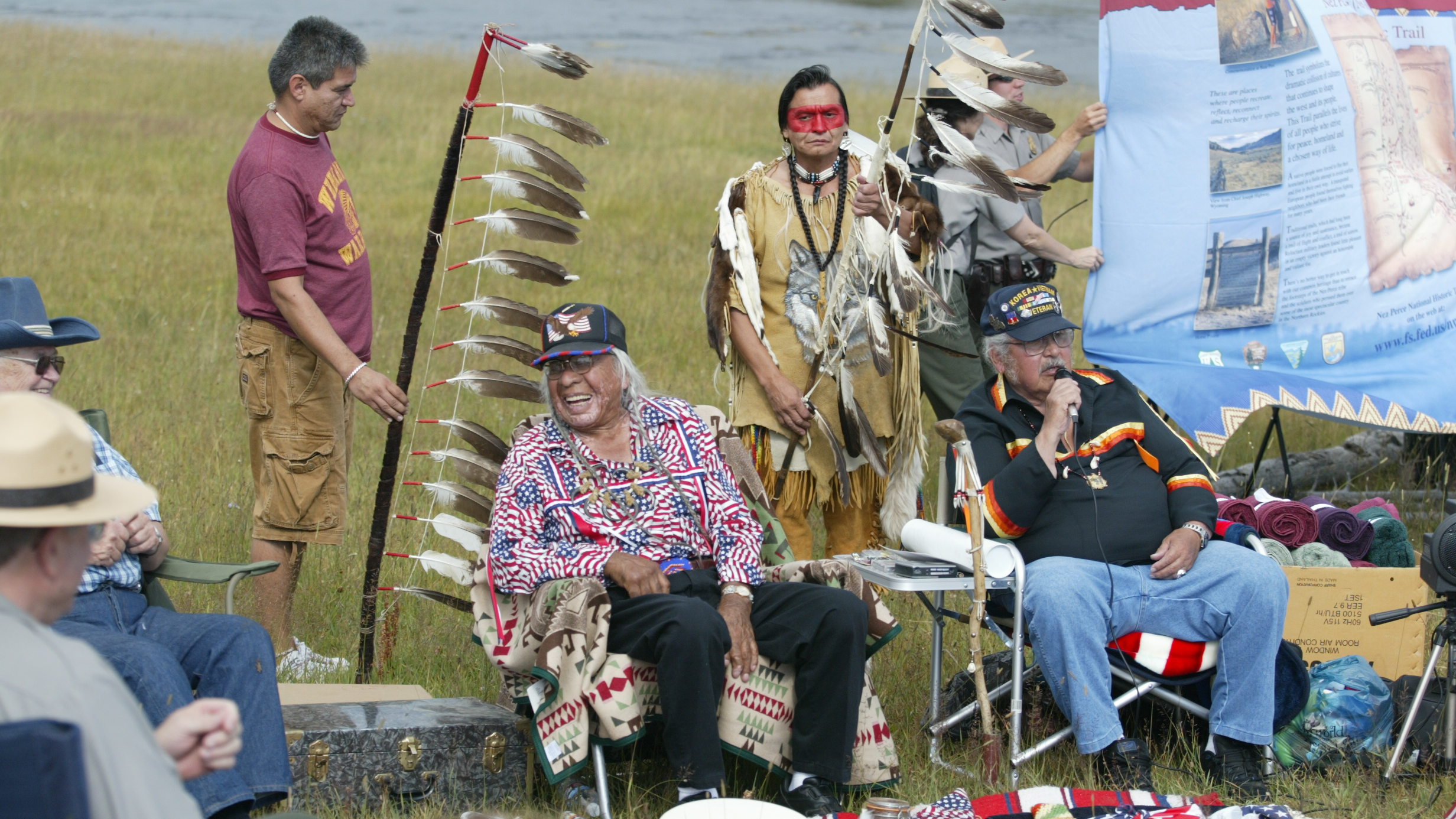 Timeline of Human History in Yellowstone
The human history of the Yellowstone region goes back more than 11,000 years.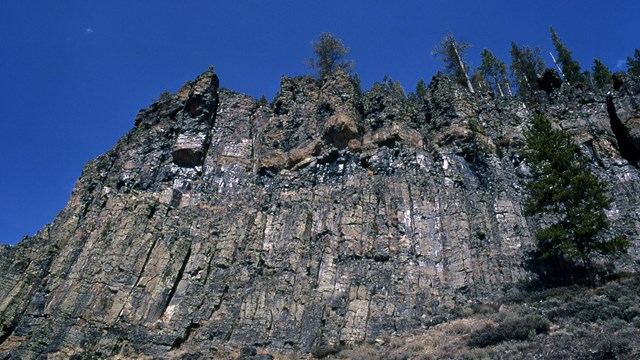 The Earliest Humans in Yellowstone
Human occupation of this area seems to follow environmental changes of the last 15,000 years.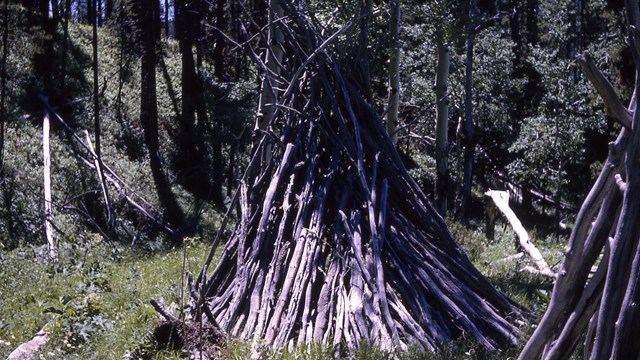 Historic Tribes
Many tribes have a traditional connection to this region and its resources.
Last updated: March 12, 2021