1917 White Motor Company Touring Car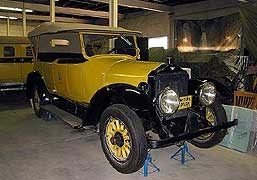 Despite years of resistance from park managers, the first automobiles were officially allowed into Yellowstone in 1915 (on July 31, a Ford Model T became the first to legally enter the park) and horse-drawn vehicles were prohibited by 1917. The Yellowstone Park Transportation Company (Y.P.T. Co.) was designated as the sole park transportation concessionaire, and was required to buy 116 touring cars and motor buses for use in the 1917 summer season. These vehicles, like the stagecoaches, were also painted yellow, and were manufactured by the White Motor Company of Cleveland, Ohio. Drivers were known as "gearjammers", and like their predecessors, the stagecoach drivers, were among the best paid and most envied of concession employees.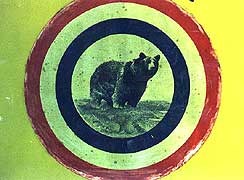 1917 White Motor Company seven-passenger limousine/touring car. Y.P.T. Co. Number 753. Museum Catalog Number YELL 90073. This vehicle has a 4-cylinder engine, vacuum fuel pump system, and double magneto. The ignition and lighting systems were made by Warner and Leece-Neville. It features four doors, front bucket seats, a rear bench seat, and two rear jump seats, as well as a canvas convertible top and a storage compartment under the rear seat for side curtains. The dark paisley carpet on the floor appears to match carpet samples from the Old Faithful Inn. VIPs as well as more affluent visitors to
Yellowstone
toured the park in vehicles of this type, which were later supplemented by
Lincoln
touring cars.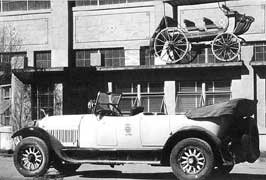 Yellowstone's archives include images of historic vehicles.
Last updated: October 9, 2018