1916 White Motor Company Service Truck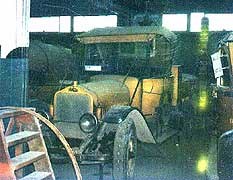 White Motor Company 1916 Model TEB truck converted from eleven-passenger bus, Y.P. Co. 902 (previously Y.P.T. CO. 902). Museum Catalog Number YELL 106384. The 1929 Yellowstone Park Transportation Company Insurance Inventory in the park's archives lists this vehicle as a "Truck Special Body with Holmes #250 Wrecker with V Bar". It has a 4-cylinder G.E.C. engine, and the body is cut even with the back of the bench seat with a utility style body added to the remaining body. A toolbox abuts the seat, with additional toolboxes on the sides of the bed.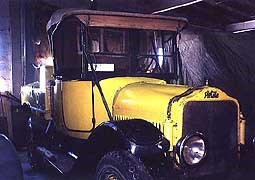 A tripod made of welded angle iron with a hand-powered winch is at the center of the bed. The curbside of the cab has remnants of a second door, the street side does not (possibly indicating that the conversion was done after street side doors were removed from all buses for safety reasons). The front bumper is from a
Lincoln
touring car (at one time, the YPT Company fleet included
Lincolns
used to transport VIP visitors) and was probably added sometime after the initial conversion. The wooden spoke wheels have rubber diamond tread tires manufactured by Goodyear.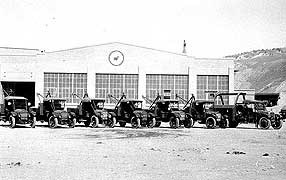 Yellowstone's photo archives include images of vehicles.
Last updated: July 20, 2016