The Yellowstone Research Library has a pretty impressive collection of videos about the Park. As an intern this summer, I got to digitize some of the collection's videotapes.  This involved watching each video as it recorded and checking the quality afterward.  I watched unique footage of Yellowstone's wildlife.  There are many videos discussing the 1988 forest fires, which changed the familiar face of the park and created a much longer-burning debate over fire management fueled by media coverage, misunderstanding of fire ecology, and an understandably emotional public. I learned what makes geysers gush and what makes hot springs flow. There are plenty of films that will explain these things through live footage, charts, cartoons, computer animation, and narration.
                But did you know that you could learn about geology through eagle puppets and a felt board?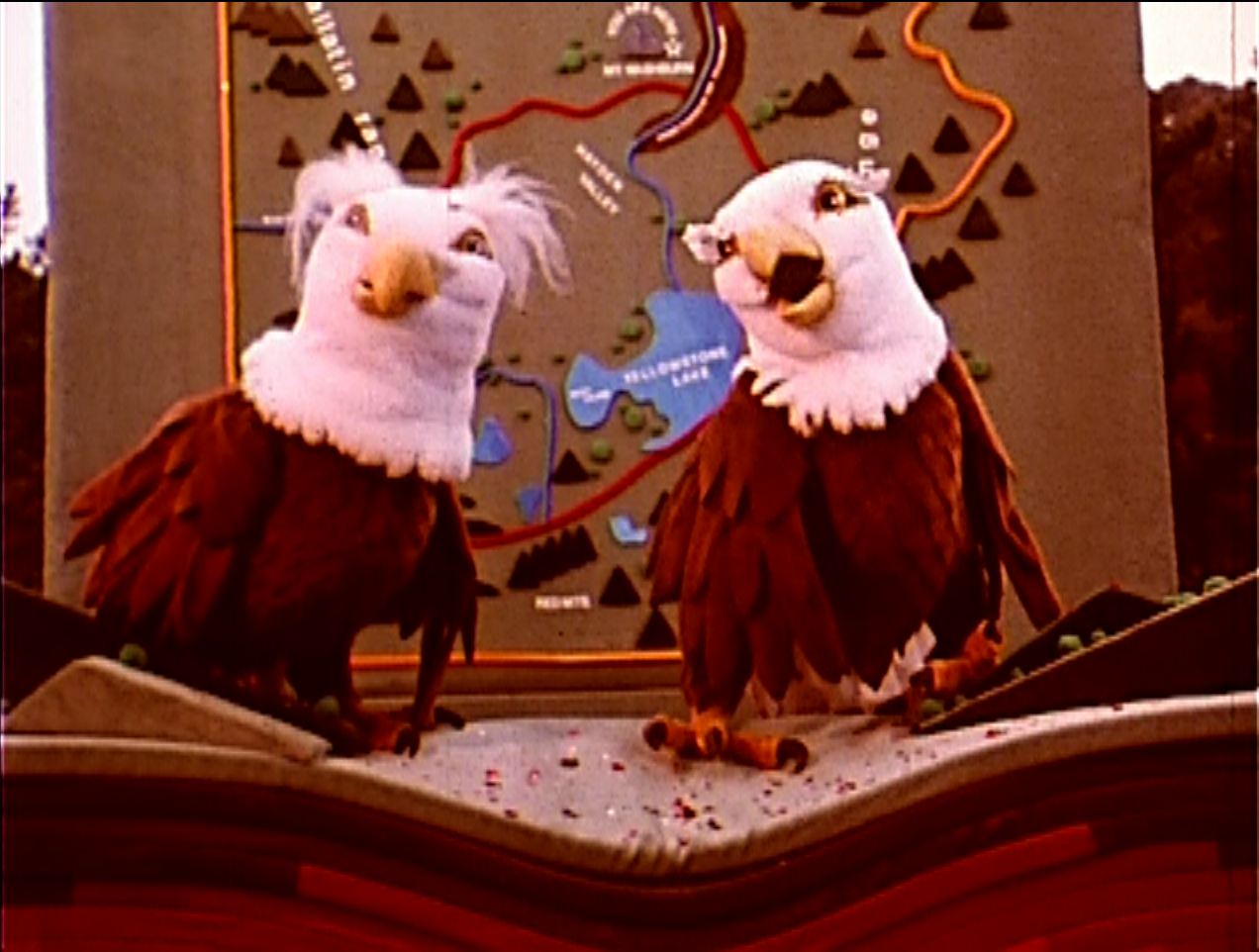 The Faces of Yellowstone [DVD]. (1984). United States of America: Dave Drum Associates.
Or that plate tectonics could be taught through interpretive dance with liberal use of spandex suits and feather boas?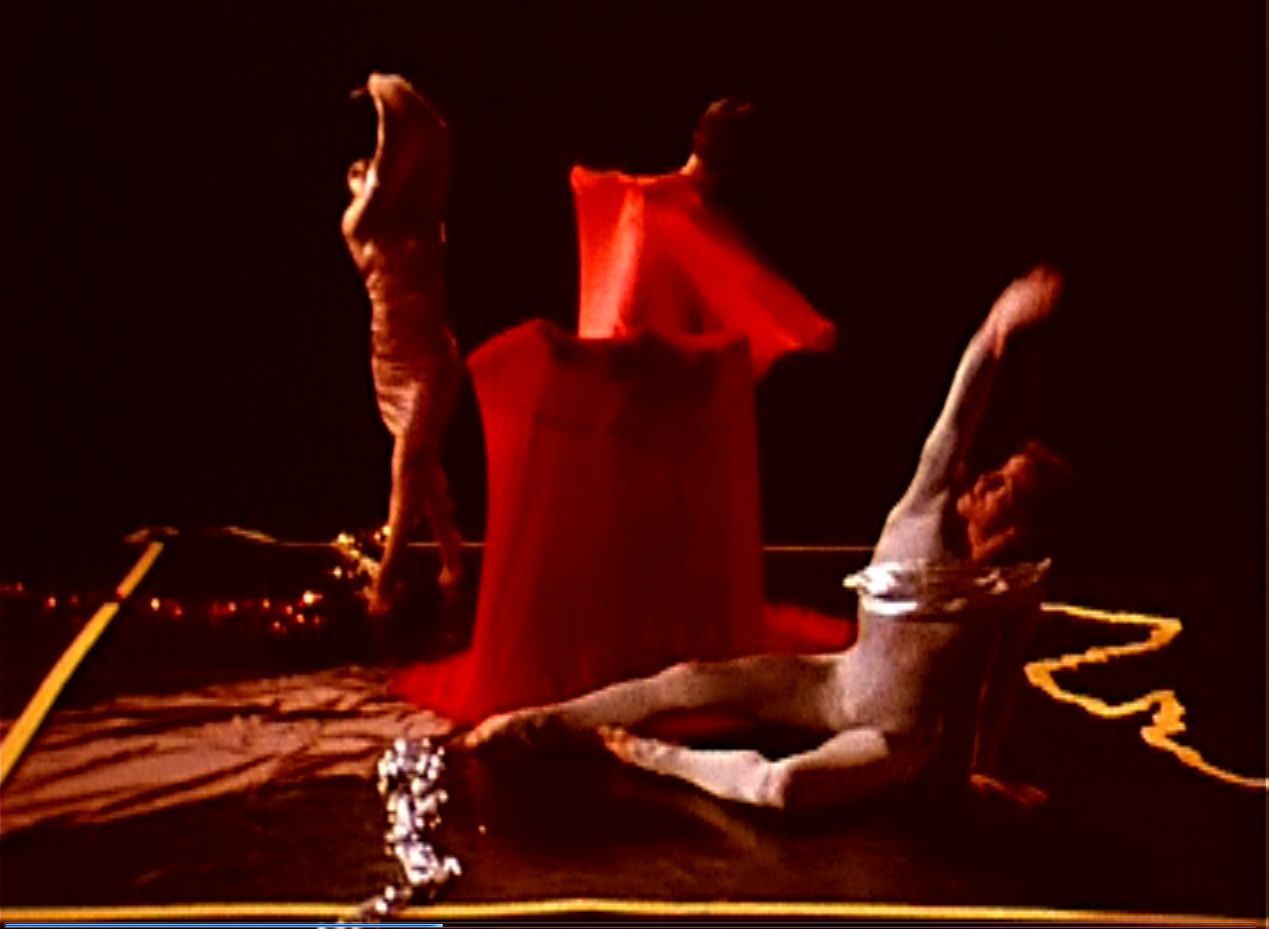 The Faces of Yellowstone [DVD]. (1984). United States of America: Dave Drum Associates.
Well this can happen, and it has, and if you ever want to see it (because let's be honest, words don't do it justice) I highly recommend stopping by the Yellowstone Research Library.
All throughout the summer I have been lucky enough to experience Yellowstone for myself, but by watching these videos I have had the chance to see  how other people see the Park. Though of course many people who view these videos have been to or will go to Yellowstone, I'm sure that for many other people this may be their only glimpse into this amazing park. As an avid and unabashed fan of nature documentaries, I have seen things on film that I may never get the chance to see up close. So while viewing over twenty films in the past few weeks with titles like "Yellowstone Magic," "Yellowstone: The Place Where Hell Bubbled Up," "America's Wilderness: Yellowstone," and just plain "Yellowstone" may sound a bit tedious, it is actually pretty interesting to see what each filmmaker chose to highlight in his or her short film about a park that could be explored for a lifetime.
I point this out to explain that there will be no mean spirited mocking of any of these films. I simply want to highlight a few of the little oddities that stood out somewhere along the way when I had already heard how faithful Old Faithful is, and the immensity of the caldera, and the devastating extent of the 1988 fires, at least ten times. These are some of the moments in the video collection that made me laugh, or stare, or interrupt a coworker so that they could watch a clip. 
<this post will continue with another video next week>