Horace Albright, the first official National Park Service Superintendent of Yellowstone, was born in California and worked hard to gain entry into University of California Berkeley's Law Program. He was a teaching assistant to Professor Adolph Miller, Head of the Department of Economics and, after proving himself as a dedicated worker, was able to travel and work for Miller as his assistant in Washington D.C. when Miller joined the Department of the Interior. After a few years Albright was able to finish his law degree at Georgetown by attending night school and passed the bar exam in both Washington D.C. and California.
Albright also had a long time romance with Grace Noble, a teacher from California. They only went on a few dates before Albright left for Washington D.C. but they did write to each other over a year's time; after which they became engaged and the two were married while Albright was traveling around the United States and working for the Department of the Interior.
By 1914, Albright was working under Stephen Mather, a business man who made his fortune in the Borax industry and who also happened to be an avid lover of National Parks and Monuments. Mather would become Albright's mentor and lifelong friend after the many years they spent working in the Department of the Interior together. In Albright's biography (co-written with his daughter) he reveals that Mather suffered from manic depressive disorder for a majority of his life and especially during the time that the National Park Service was being created. Mather was suffering from one of these episodes when the National Park Service Organic Act, the law that would create the National Park Service, was making its way through Congress in the mid-1910s. Despite this, Albright kept Mather's condition a secret from everyone besides a select few, like Secretary of the Interior, Franklin Lane.  Albright was able to use his influence as Mather's assistant to work with several Congressmen and get the Organic Act pushed through Congress. President Woodrow Wilson signed the National Park Service Organic Act into law in 1916 and Albright was able save the pen President Wilson used to sign the bill. Albright presented it to Mather as a present since he was not able to attend the signing himself.
Albright's story is incredibly inspirational for present and future National Park enthusiasts and people who want to have an impact on the natural environment in a positive way. While Albright would eventually leave the Park Service to become president of his own company his legacy remains. As Yellowstone's first NPS Superintendent, he was especially influential when it came to the parks policies concerning natural resource management, park ranger education, and the inclusion of female park rangers and naturalists, just to name a few. The Albright Visitor's Center is still operating today to provide visitors with a plethora of information concerning Yellowstone National Park.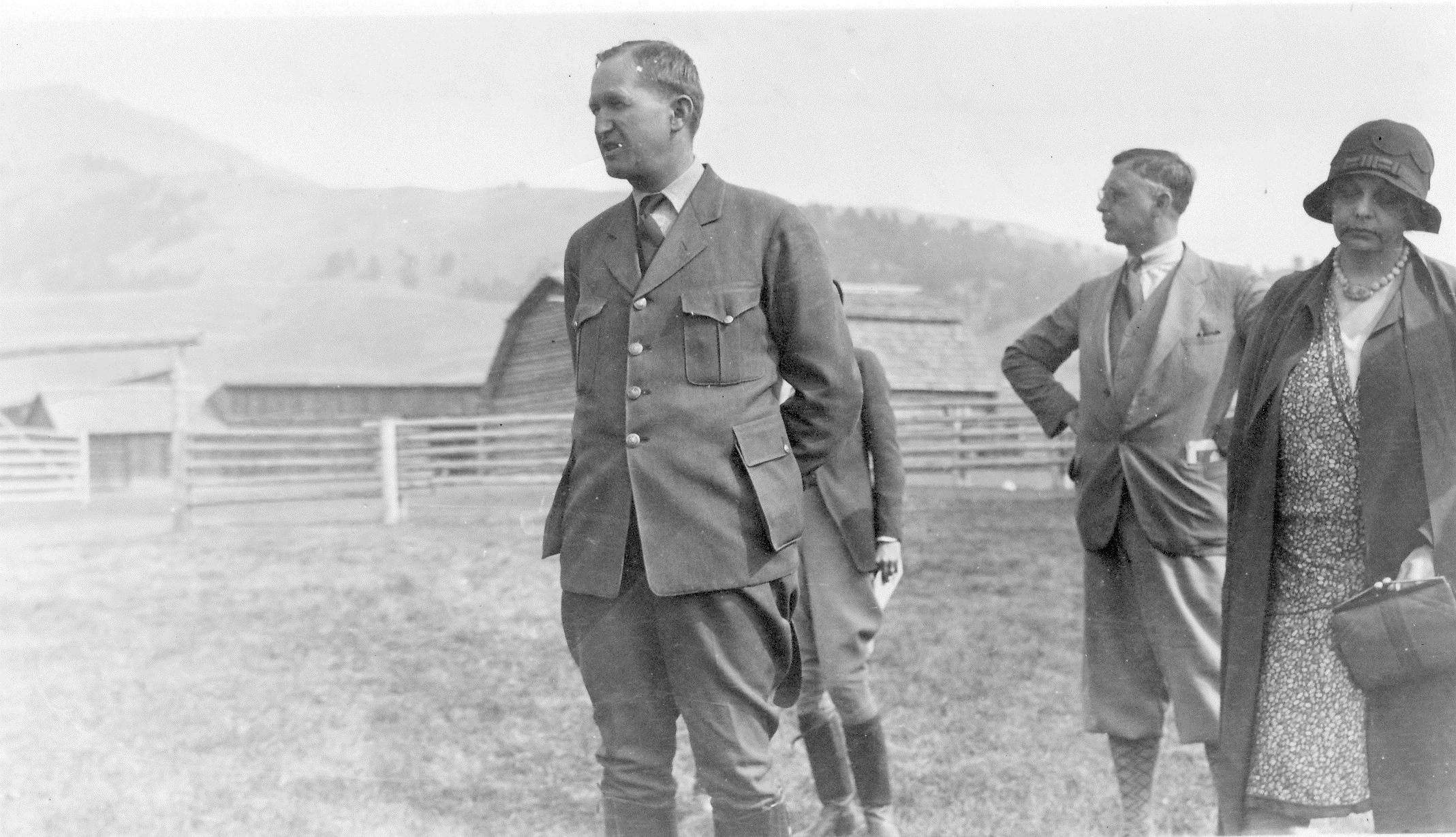 For more information about Horace Albright, Stephen Mather and the creation of the National Park Service a good source is: Horace M Albright and Marian Albright Schenck, "Creating the National Park Service: The Missing Years." University of Oklahoma Press, 1999