News Release
National Park Service plans first ever prescribed fire at Wolf Trap National Park for the Performing Arts
Date:
April 5, 2018
Contact:
Jan Lemons
, 202-536-9071
VIENNA, Va. – Wolf Trap National Park for the Performing Arts is preparing for a small prescribed fire on April 6. The planned fire will be adjacent to the parking lots at the Native Meadow and will cover under an acre of native plants and grasses. The area is contained on all sides by paved roads. This will be the first prescribed fire at the park.
Public and firefighter safety are of utmost importance. Many factors must be in place to conduct a prescribed fire including optimal weather conditions and firefighting resources.
"This is a great opportunity to mitigate the future risk of fire in the area while promoting renewal of the meadow restoration. The prescribed fire will allow native grasses to flourish and reduce the competing non-native species in the meadow," park Superintendent George Liffert said. "Safety is our top priority and we will only conduct the planned burn if conditions are appropriate."
The timing of the prescribed fire is dependent on weather conditions being within required wind, temperature and relative humidity parameters. Wildland fire engines, firefighters and mowed lines work in concert to create buffers and fire breaks to ensure the fire is contained. National Park Service staff will monitor air quality and smoke impacts including visibility on nearby roads. Following the active burn, wildland firefighters will continue to patrol the area to ensure the fire is completely out.
Fire goals include maintaining wildlife habitat, soil nutrition replenishment and controlling woody and invasive species.
Temporary Closures Planned:
From 10:30 a.m. until at least 1:30 p.m. public access to parking lots 1, 2 and 4 will be limited along with access to trail heads from the respective parking areas. Additional trails and areas may need to be closed temporarily if smoke conditions reduce visibility.  
More information about the meadow area is available on the park
website
. Updates to fire plans or associated closures will be posted on the park
website
,
Facebook
and
Twitter
.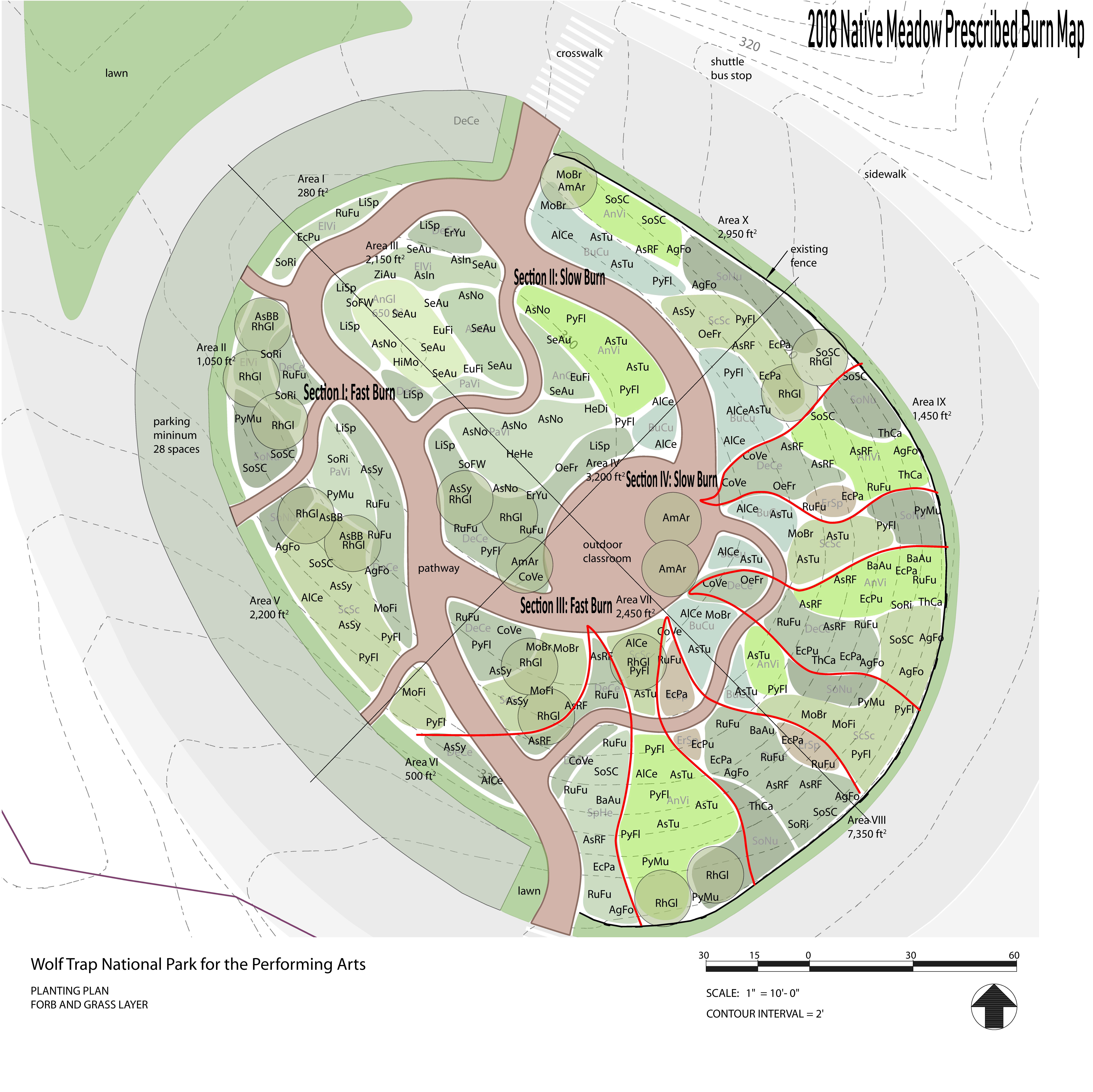 Last updated: April 6, 2018