Filene Center: Past & Present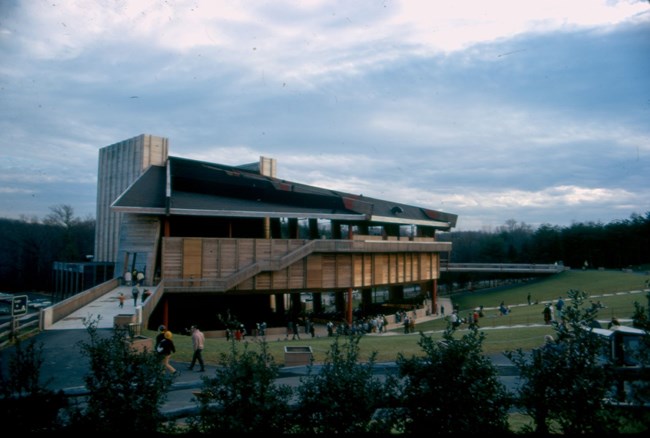 On July 1, 1971, Wolf Trap National Park for the Performing Arts, (then called Wolf Trap Farm Park) officially opened the gates of its premiere performing arts venue, the Filene Center. This 10-story, 6,200+ capacity theater quickly became the flagship attraction in the first and only national park dedicated exclusively to the performing arts. However, after a fire destroyed the structure in 1982, Catherine Filene Shouse in close collaboration with the Wolf Trap Foundation for the Performing Arts and the federal government began a campaign to rebuild the theater. While the new theater (Filene Center II) looks very similar to its original counterpart, there were some key changes made to the structure and capacity of the venue.
Construction of Filene Center II, May - August 1983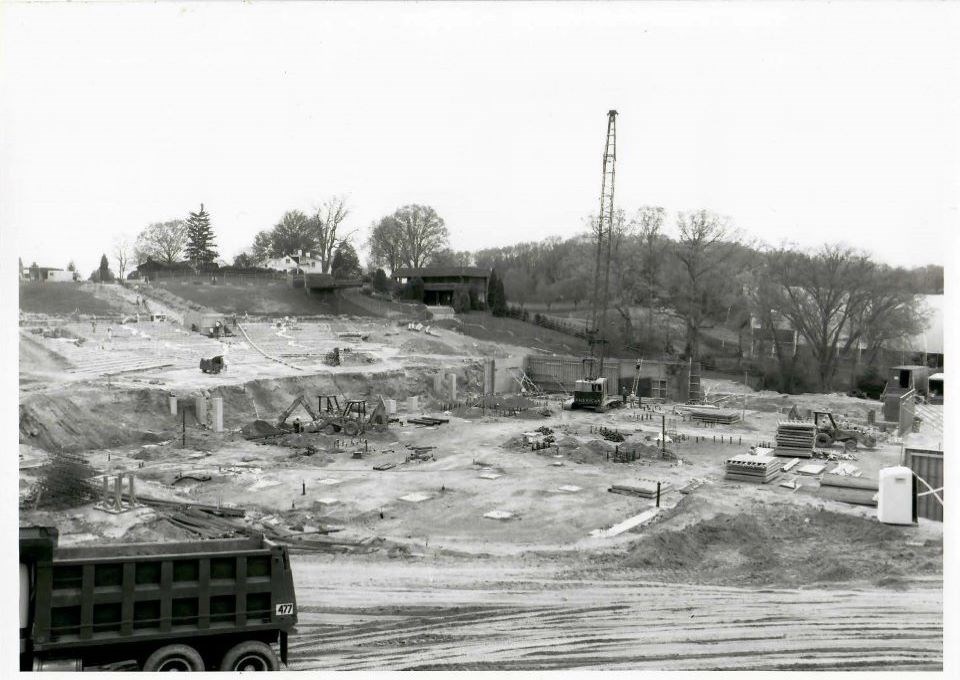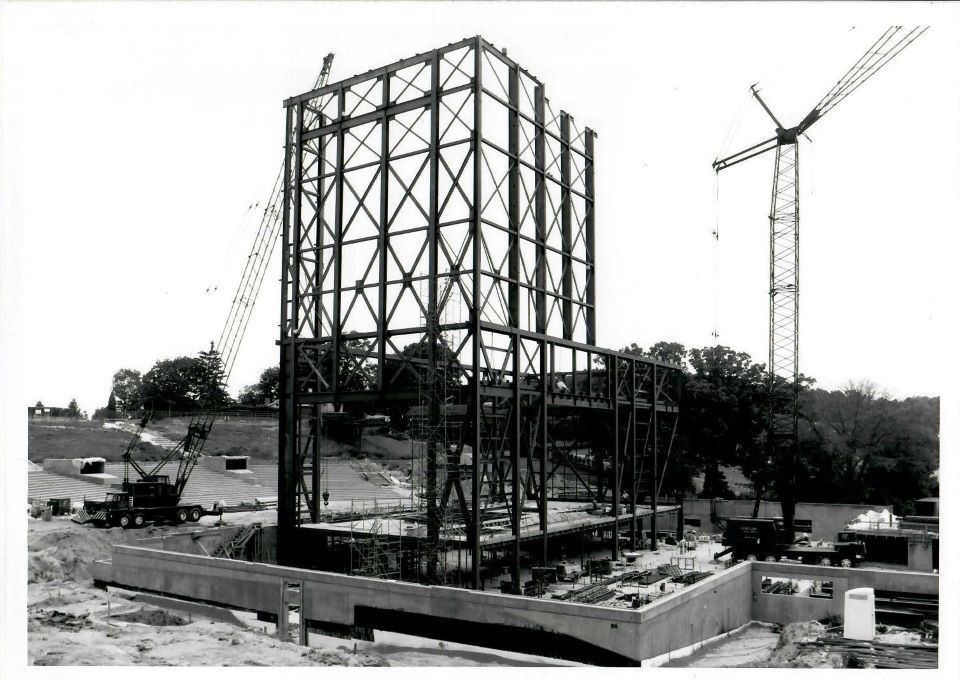 Left image
Filene Center II, May 2, 1983
Credit: Photo courtesy of G & C Construction Corporation, 1983.
Right image
Filene Center II, August 1, 1983
Credit: Photo courtesy of G & C Construction Corporation, 1983.
Filene Center I




(1971 – 1982)

Filene Center II




(1984 – present)

Construction Start

March 1969

December 1982

Opening Ceremony/Dedication

May 27, 1970




Mrs. Richard M. Nixon

June 20, 1984




Mr. Edwin Meese

First Performance

July 1, 1971

July 30, 1984

Wood

Oregon Cedar

Steel beams with fire-retardant Douglas Fir siding

Roofing

Painted aluminum

Copper

Building Height

10 stories

13 stories (125 ft)

Proscenium Arch

70'8" wide x 28'

70' wide x 44'8" high

Number of Fly Lines

109

104

Stage Floor

97' wide x 63'10" deep

125' wide x 60' deep

Total Seating Capacity

6,262

7,028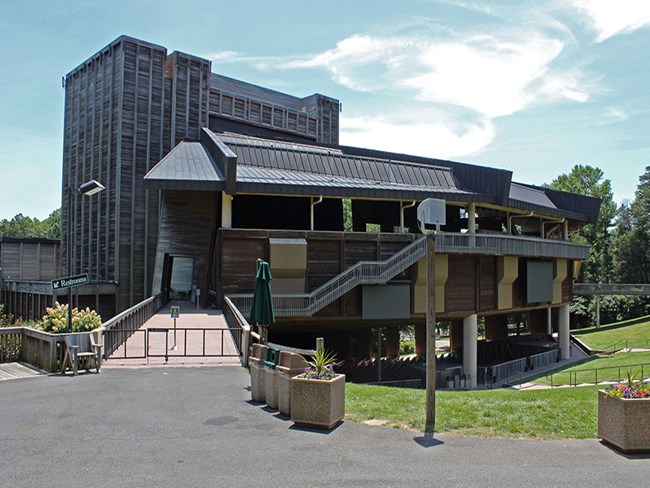 Today, hundreds of thousands of visitors from all over the mid-Atlantic region and the country flock to the Filene Center (II) to enjoy the performing arts in a natural setting. Each year, approximately 70-80 shows are presented at the Filene Center, ranging from rock concerts to ballets, and from operas to folk performances.
Last updated: September 1, 2020