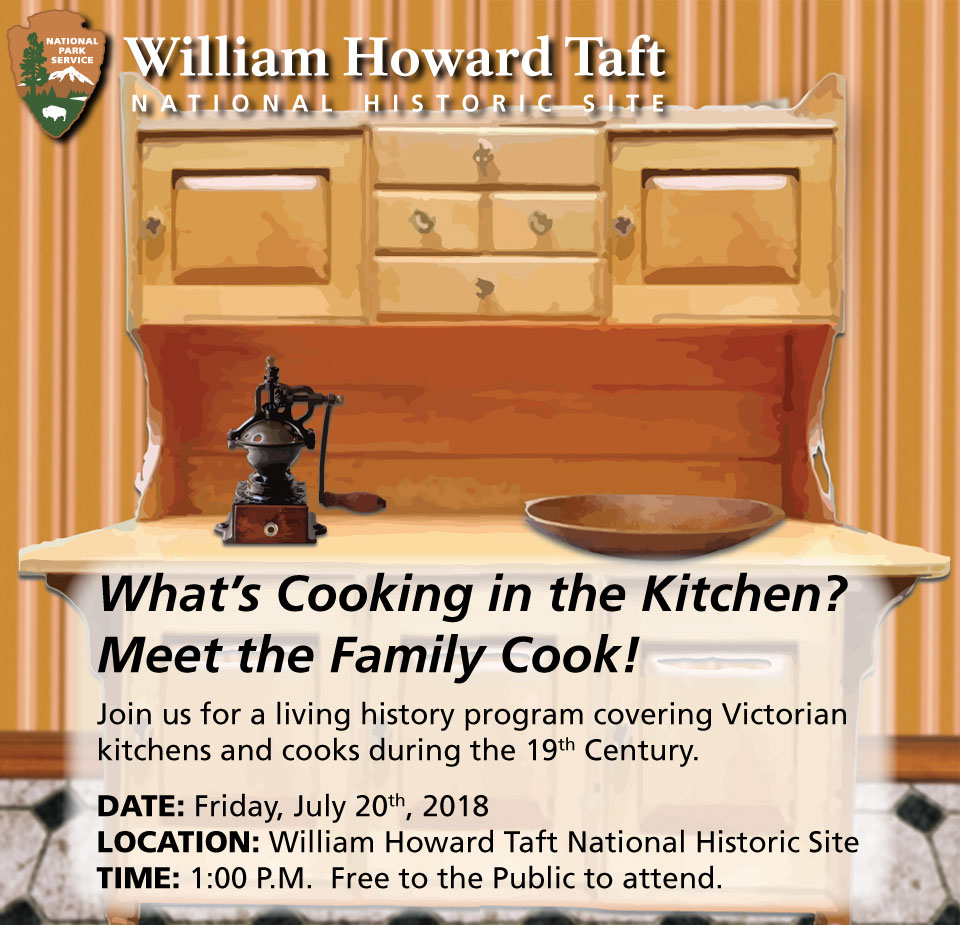 News Release Date:
July 16, 2018
Contact: Reggie Murray, 513-684-3262
What's Cooking in the Taft Kitchen? Meet the Family Cook.

On Friday, July 20th, 2018 at 1 :00 pm, William Howard Taft National Historic Site will host a program about the Taft family kitchen. This re-enactment will give visitors a view into the past and what Victorian kitchens and cooks were like during the 19th Century.

The park's very own Park Ranger, Ruth Hortstman will be portraying the Taft family cook for this costumed interpretation. Ruth Horstman is in her third year as a Pathways Intern with the William Howard Taft National Historic Site. She earned her undergraduate degree in history from Northern Kentucky University. Ruth is enrolled in the Master of Public History program at Northern Kentucky University.

She has been involved with living history since 2001. Ruth co-leads a Civil War education group that teaches living history skills to girls age 13-21. At the Taft House, she portrays the nanny, the cook, and William's Aunt Delia. She regularly presents programs at Ohio Village in Columbus, Ohio, Heritage Village in Sharonville, Ohio and Historic Washington State Park in Washington, Arkansas. Come and take a trip into the past and the Taft kitchen.

Visit the Directions page for maps and directions to the park.