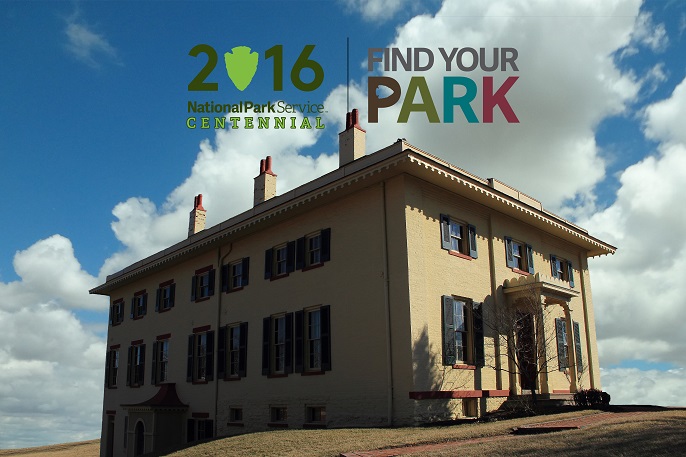 News Release Date:
August 17, 2015
Contact: Kerry Wood, 513-684-3262
Tourism to William Howard Taft National Historic Site Creates $1.9 Million in Economic Benefits
A new report shows 23,609 visitors to William Howard Taft National Historic Site in 2014 spent nearly $1.3 million in local communities near the national park. The report conducted by the National Park Service also shows that spending supported 22 jobs in the local area and had a cumulative benefit to the economy of $1.9 million. Superintendent Brenda Waters said experiences by visitors from all over the world at William Howard Taft National Historic Site help introduce people to this part America's history." Tourism associated with America's 408 national parks is a significant influencer of the national economy, returning $10 for every $1 of taxpayer's money invested in the National Park Service, and it contributes substantially to our local and state economy as well," said Waters. "We appreciate the partnership and support of our neighbors in the greater Cincinnati area and are glad to be able to give back by helping to support local communities such as Mount Auburn."
The $1.3 million spent in 2014 by park visitors in local communities added to William Howard Taft National Historic Site's $800,000 annual park budget brings the cumulative benefit to $2.1 million, said Waters. That money represents salaries paid, houses bought, and goods and services purchased, she said.In addition, she said the park conducts about $50,000 in projects for maintenance of the historic Taft house and the Taft Education Center, which benefits the local economy.Waters said the economic impact of William Howard Taft National Historic Site is growing.
In 2008 the park reported 16,968 visitors with a benefit to local communities estimated at $1.1 million and supporting 20 jobs. The increased number of visitors and spending is good for everyone, said Waters. "Although the National Park Service is unable to spend money on marketing tourism, the tourism dollars generated by Cincinnati's national park are going back into the communities," she said. And while the entire National Park Service's return on investment is more than William Howard Taft National Historic Site's, the growth is a good sign, said Waters.
The peer-reviewed visitor spending analysis was conducted by U.S. Geological Survey economists Catherine Cullinane Thomas and Christopher Huber and National Park Service economist Lynne Koontz. The report shows $15.7 billion of direct spending by 292.8 million park visitors in communities within 60 miles of a national park. This spending supported 277,000 jobs nationally; 235,600 of those jobs are found in these gateway communities. The cumulative benefit to the U.S. economy was $29.7 billion. According to the 2014 report, most park visitor spending was for lodging (30.6 percent) followed by food and beverages (20.3 percent), gas and oil (11.9 percent), admissions and fees (10.2 percent) and souvenirs and other expenses (9.9 percent). You can download the entire report
here
. The report includes information for visitor spending at individual parks and by state. 
You can also visit the
NPS Social Science website
for more information about visitor spending effects in the national parks.
A visit to Cincinnati's only national park includes a free ranger guided tour of William Howard Taft's boyhood home, self-guided exhibits, and an introductory video on Taft's life and career. Tours are conducted at 2038 Auburn Avenue, Cincinnati, Ohio, throughout the day from 8:00 a.m. to 4:15 p.m. All activities are free and reservations are not required. Driving directions, a map, calendar of events, and other useful information for William Howard Taft National Historic Site, the birthplace and boyhood home of our 27th President and 10th Chief Justice of the United States, can be found
here
. Plan your visit soon!