A Life of Public Service
A visit to the William Howard Taft National Historic Site is an opportunity to learn about the only man to be President of the United States and Chief Justice of the Supreme Court of the United States. Our staff will provide a Classroom Experience based on Taft's early years. Before you arrive for your Field trip someone will visit your school to discuss the program you are interested in.

Please note: The maximum number of students on a school group is 50. If there are more than 50 students, school coordinators must choose two separate dates.

Contact us if you are interested in having a Park Ranger as a Guest Speaker at your facility.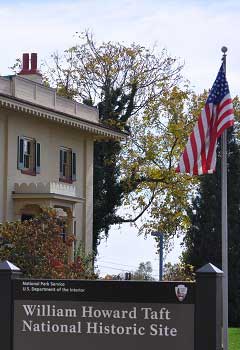 Last updated: August 12, 2019