Date:
May 16, 2018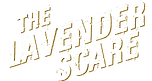 Park Rangers of the President William Jefferson Clinton Birthplace Home National Historic Site will present a screening of "The Lavender Scare". The 1 hour and 17 minutes documentary tells the little-known story of an unrelenting campaign by the federal government to identify and fire all employees suspected of being homosexual in 1953. 
The screening will take place inside the historic site's visitor center at 177 S. Hervey St. in Hope, AR on Friday June 8, 2018 at 3:00 p.m.. 
June is National Lesbian, Gay, Bisexual and Transgender Pride Month and Texarkana's Day of Pride is Saturday June 9th. 
For more information about the film click on www.thelavenderscare.com and for more information about Texarkana's Day of Pride click on www.equalitytexarkana.org.  
There is no fee for the event and it is open to the public. For more information contact the historic site at 870-777-4455.