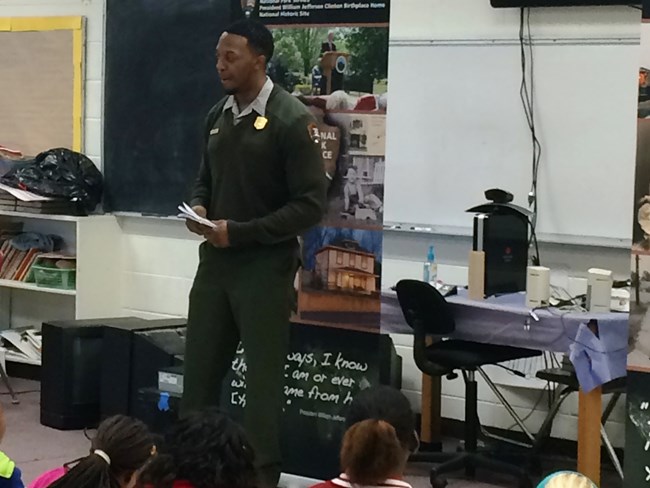 Park Rangers Available to Speak to Students/Civic and Social Organizations
Park Rangers welcome the opportunity to present programs to your classroom or social and civic groups.
Programs are prepared on subjects around President Clinton's childhood and the National Park Service.

To reserve a Park Ranger's program email WICL_Visitor_Center@nps.gov or call 870-777-4455.