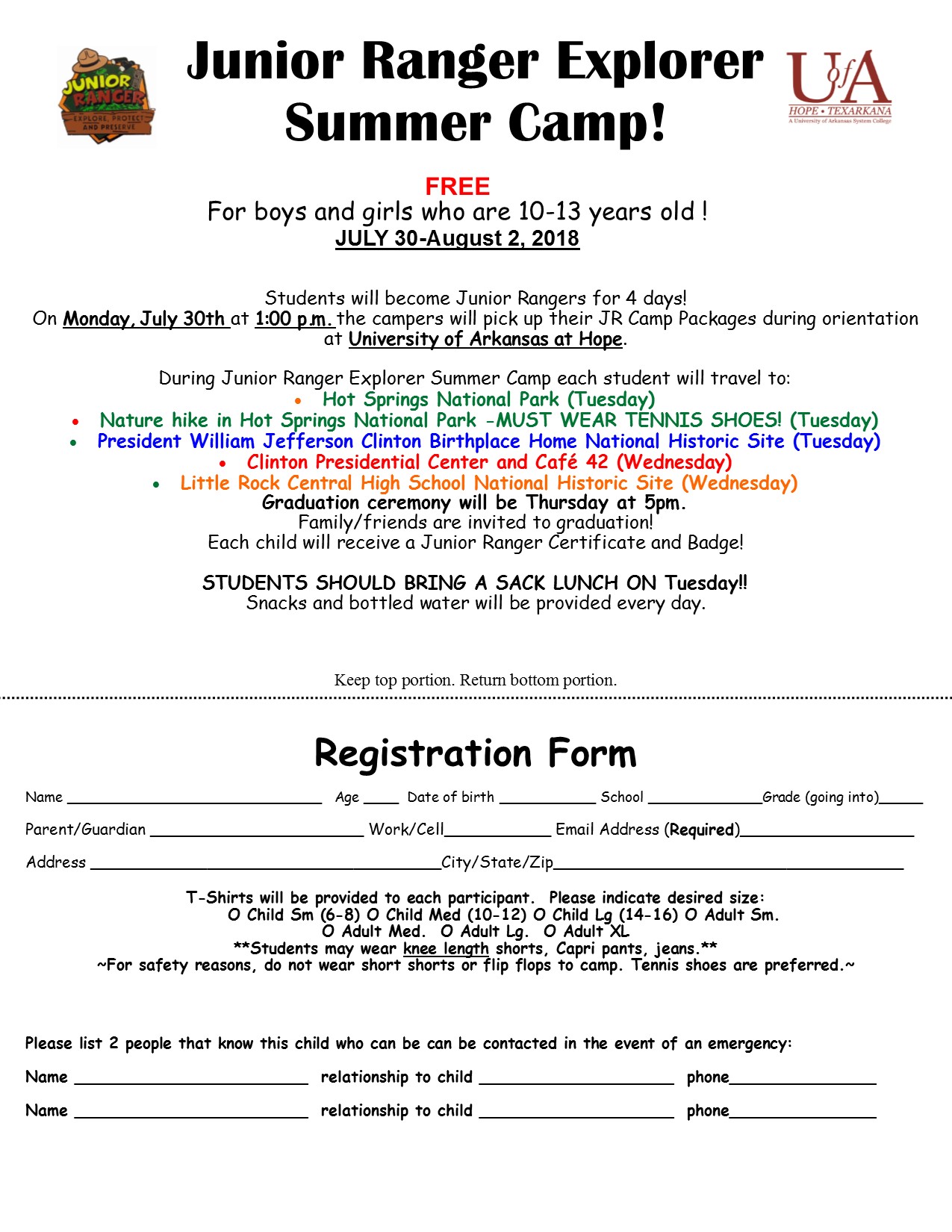 News Release Date:
May 12, 2018 The 7th Annual Jr. Ranger Summer Explorer Camp will include field trips to Little Rock, Hot Springs and Hope, AR. 
The four day camp is free and open to the first 35 students ages 10-13 to register.
Registration is first come and first serve and forms may be returned to the visitor center of President Clinton's Birthplace Home National Historic Site and to the campus of UAHT to the office of Industry Outreach and Community Education. 
Registration starts May 14, 2018 and will be opened until spaces are filled. 
Call the historic site at 870-777-4455 for more information.