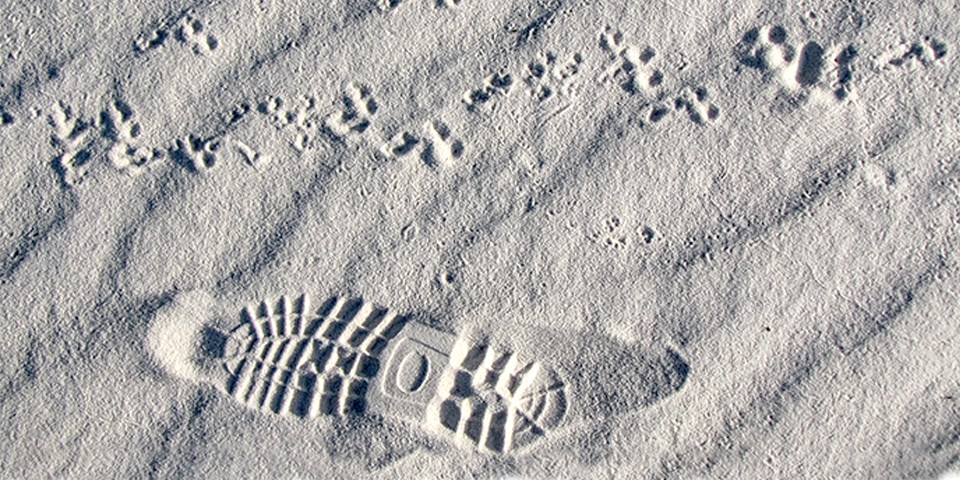 With increasing visitation rates it is important to minimize our impact and leave as little evidence as possible of our visits to the wilderness, different parks, and other special places. Trips that include awareness and the use of minimum-impact practices preserve natural conditions of the outdoors which make the adventure enjoyable and allow others the same experience.
Leave No Trace, in short, means to leave the places that you visit the same way that you found them or better, whether you are picnicking, hiking, or backcountry camping. At its heart, Leave No Trace is a set of seven principles which can be applied in any natural setting to minimize human impacts on the environment. Following the Leave No Trace principles and combining them with your personal judgment, awareness, and experience will help protect the park's precious natural and cultural resources, as well as preserve the park experience for you and for future visitors!
White Sands National Monument is a beautiful place. Enjoy the pristine beauty that these shifting dunes offer and have offered to other visitors for many years. As you visit the dunes, be sure to do your part to make sure that White Sands stays beautiful for future generations by following the guidelines below.