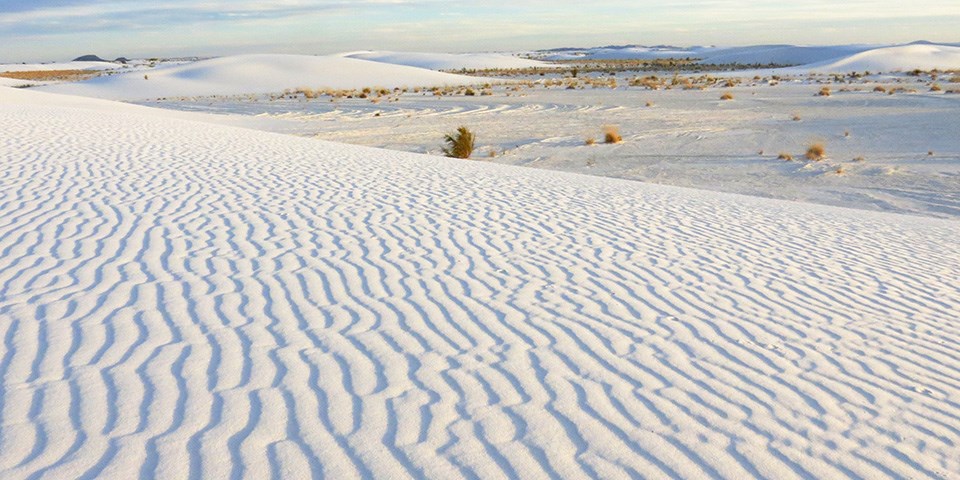 White Sands National Monument is open daily year-round except for December 25, Christmas Day. Hours of operation vary throughout the year. Below is the detailed listing of the monument and visitor center opening and closing hours for the current year.
Unexpected Closures
During the winter and occasionally throughout the year, the monument may unexpectedly close due to unsafe road or extreme weather conditions. As a result, this website may not contain the most current and up-to-date closure information. Monument staff will do their best to notify the public of closures via other available means. In case of unexpected closures, the information will be made available, in order of priority, in the following media:
Local radio stations KUPR-FM 91.7 and KRWG-FM 90.7
New Mexico Department of Transportation Road Conditions
Due to missile testing on the adjacent White Sands Missile Range, it is occasionally necessary for visitor safety to close the road into the monument for periods of up to three hours. U.S. Highway 70 between Alamogordo and Las Cruces is also closed during times of missile testing. Visitors on a tight schedule are encouraged to call the monument at 575-479-6124 the day before arrival to confirm hours of operation.