Riley and Friends Leave No Trace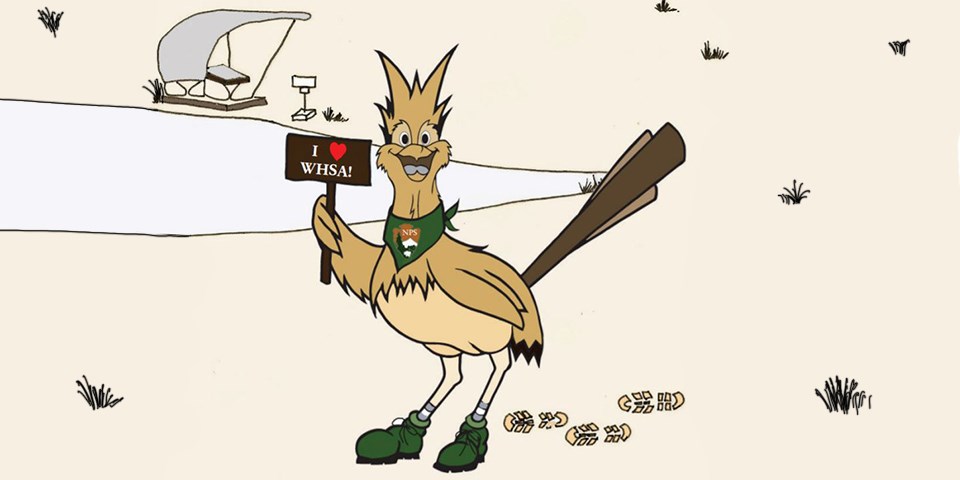 Help Riley and friends to Leave No Trace! Leave no trace means leave the land like you found it. It is important to take care of the area you visit so others can enjoy the dunes just like you.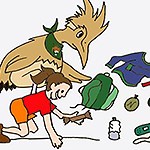 Riley Wants You to be Prepared!
Being prepared for your visit to White Sands will help you have a fun and safe visit to White Sands.
To be prepared for your visit, Riley recommends:
1. Wear a hat, sunscreen, and sunglasses. The sun is strong in the dunes!
2. Bring and drink lots of water. Park rangers recommend one gallon of water per person per day.
3. Bring food with lots of energy like granola bars and trail mix. You will need a lot of energy to sled up and down the dunes!
4. Bring extra clothes. It may be warm when you first arrive, but even in the summer, the nights are cool.
5. Bring a friend! Always hike with a friend—it is safer and more fun.
6. Learn about what you can do a White Sands before you visit. Our
Plan Your Visit webpage
has a lot of ideas for fun things to do at White Sands!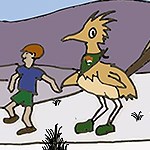 Riley Wants you to Take Care of the Land!
Walk around the edges of the dunes gently. Don't trample over plants, animal holes, and places below the dunes that have plant life. The place below the dunes is the interdune area with tiny living organisms on it. These living organisms help plants grow and without it they would die!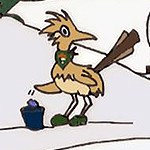 Riley Wants you to Keep Special Places Clean!
Pick up all your trash when you leave. This means foods, too. Certain foods can hurt the animals living in the park. Always pick up your animal's poop. Can you imagine getting it on your shoe or sledding through it? Ew.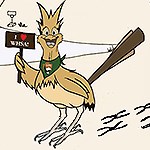 Riley Wants You to Leave Only Footprints
Everyone wants to enjoy the park when they come to visit. How can others enjoy the park if you take plants, sand, or artifacts? Can you imagine everyone taking home as much sand, plants, or artifacts as they wanted? There would be no sand, plants, or artifacts left. Make sure you leave the dunes just as you found it. And most importantly, Riley wants you to leave the sand behind too! Collecting sand is not allowed.

White Sands' neighbor is White Sands Missile Range. The missile range tests missiles and rockets. Sometimes these things explode and pieces of missiles and rockets land in the park. Sometime these pieces are be dangerous and may explode! If you see anything metal don't touch it. Tell a grown up so they can tell a park ranger.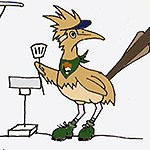 Riley Wants You to Say, "No to Campfires!"
When you go to other parks you can usually have a campfire, but at White Sands fire actually melts and ruins the sand! Make sure your parents use a portable stove for cooking. There are grills in all the picnic areas that you can use while picnicking.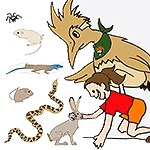 Riley Wants You to Respect Wildlife!
Riley has a lot of animal friends at White Sands. Some of his animal friends can be venomous, or they bite with poison. Make sure you stay a safe distance away.
Don't ever feed his animal friends because human food can hurt them. There is plenty of food for all of Riley's friends in the dunes.
Some of Riley's friend's live in the sand pedestals so make sure you don't dig into them and only use soft touches when touching them. You wouldn't want someone destroying your home would you?
Many of Riley's friends are scared of our pets including dogs because they may chase the wildlife. Keep your pets on a leash at all times to make sure they don't chase the wildlife. Also, sometimes dogs love White Sands so much they run away and don't come back.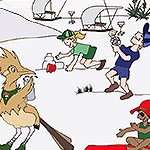 Riley Wants You to Respect other Visitor's Space!
Many visitors come to White Sands for the beauty and peace of nature. Riley wants you to have fun, and be considerate of other visitors' feelings that are close to you. Would you want someone playing loud music when you want quiet? Would you want someone running in front of your camera when taking a picture? Help everyone have a good time by thinking of others.
Last updated: December 27, 2019