Places
Established in 1933, White Sands National Park protects a portion of the world's largest gypsum dunefield. While federally protected for more than 80 years, this landscape has left an indelible mark on humans and humans on it for more than 10,000 years. From historic travel routes to the Trinity site, the places in and around the Park tell a story of hardship, resilience, and ingenuity of both man and nature.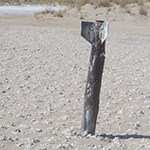 In response to the bombing of Pearl Harbor in 1941, the U.S. military established a permanent presence in the Tularosa Basin during World War II creating the Alamogordo Bombing and Gunnery Range, known today as Holloman Air Force Base, and White Sands Proving Grounds, now White Sands Missile Range. It was at White Sands Missile Range that some of the German scientists, including Werner Von Braun, who were instrumental in the conception and development of the V-2 rocket, relocated after World War II.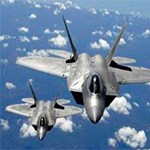 Have you ever heard a window-rattling sonic boom from a passing jet? If you visit the park and hear one, do not be alarmed. Holloman Air Force Base and White Sands National Park share a boundary. The 49th Wing -- host wing at Holloman Air Force Base -- supports national security objectives by deploying worldwide to support peacetime and wartime contingencies.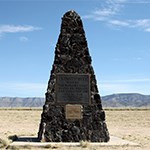 The first atomic bomb was tested on July 16, 1945, 65-miles north of White Sands. The detonation site is known as the Trinity Site and is one of the key places associated with the Manhattan Project.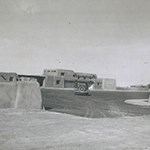 The park's visitor center, as well as three of the living quarters to the east of it, and the adobe fence between the visitor center and the living quarters are all considered historical. These buildings are an excellent example of the Pueblo Revival architecture modeled after the Pueblos and Spanish missions in early New Mexico.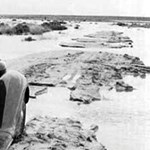 People have been traversing the Tularosa Basin for over 10,000 years. Evidence of their roads and trails cross the basin floor, but who traveled these roads? Where were they going? And what were they doing?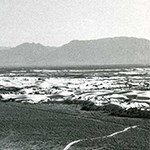 White Sands National Park History
On January 18, 1933, President Herbert Hoover established White Sands National Monument to protect a portion of the world's largest gypsum dunefield and additional features of scenic, scientific, and educational interest.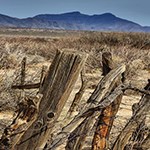 At the end of the ice age, 20,000 years ago, Asiatic hunters and gatherers crossed the Bering Land Bridge into Alaska. These early cultures pursued dwindling herds of Pleistocene mammoth, camel, horse, bison and other now-extinct species into most of North and South America. Fossil footprints left by these huge animals can still be found on the alkali flats along the edges of Lake Lucero.
Last updated: September 3, 2022