White Sands Missile Range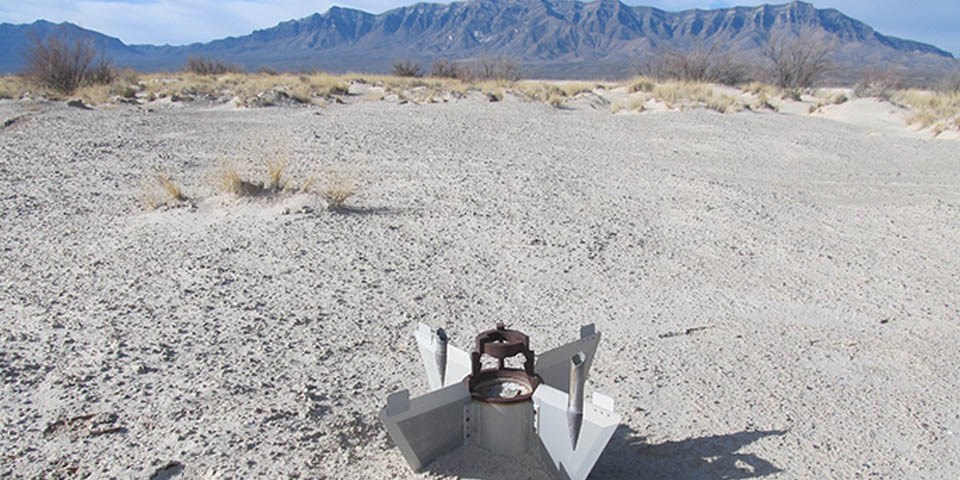 White Sands Missile Range (WSMR), our next-door neighbor, has had a historic past and an impressive mission for today's security. The bombing of Pearl Harbor during World War II took place on December 7th, 1941. This caused the United States Government to respond. The U.S. military established a permanent presence in the Tularosa Basin during World War II, creating White Sands Proving Grounds, which is now called White Sands Missile Range, as well as the Alamogordo Bombing and Gunnery Range, known today as Holloman Air Force Base.
White Sands Missile Range was also one of the key locations of the Manhattan Project, which developed the first atomic bomb during World War II. The testing of the first atomic bomb took place in 1945 at the Trinity site on WSMR, 65 miles north of White Sands National Monument.
After World War II, White Sands Missile Range became home of some of the German scientists, including Werner Von Braun, who were instrumental in the conception and development of the V-2 rocket. Managed by the U.S. Army, WSMR has supported and continues to support essential defense and space exploration programs for all branches of the military services and NASA, as well as other forms of scientific research.
You may wish to visit the WSMR Museum and Missile Park or to sign up for the annual public visit to the Trinity site. Details on these opportunities and information on scheduled safety closures of Highway 70 and White Sands National Monument due to rocket launches please visit their website at www.wsmr.army.mil.
Additional Resources: White Sands Missile Range and Trinity Site, Launch Complex 33, The Monument and the Military
Last updated: September 12, 2016