Picnic Areas and Beaches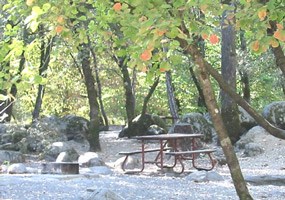 Picnic Areas
Visit Whiskeytown's beautiful shaded picnic areas with tables, fire grills and restrooms located at Brandy Creek, Oak Bottom and at the Whiskey Creek boat launch area. Large groups can reserve Whiskey Creek Group Picnic Area located directly across the lake from the Whiskey Creek boat launch ramp. There is a picnic site at Crystal Creek Falls which has 2 sites. This site offers a beautiful view of Crystal Creek falls. The site is located on Crystal Creek Road approximately 2 miles south off Highway 299.
Handicap accessible picnic sites, fishing piers and beach access are located at Oak Bottom and Brandy Creek. Whiskey Creek also has an accessible fishing pier.
Do not feed wildlife - it is against the law and may result in a citation. Do not leave food unattended, store out of sight in a secured vehicle.
Arrive Prepared to Picnic in a Wild Area
Wildlife getting into visitor's things day and night has been a big problem for people and animals alike. But visitors have been working to help. Whether this is your first visit or your 20th, take these easy actions to ensure a clean site to have a clear conscience and enjoy your stay!

Anything that has a smell or has touched food, even if it's clean —food, condiments, drinks, trash, recycling, cookware, and plates/utensils— attract wildlife and pests.

Prevent wildlife from ruining your park visit and avoid fines and confiscation of your food and belongings by coming prepared.

Pack your picnic to make storing your scents EASY!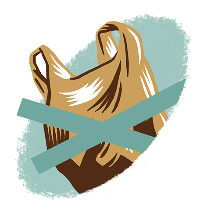 Don't depend on bags and carboard boxes for your food, drinks, and cookware! Wildlife recognize these as easy targets. If you do bring them, be sure to put them away inside your car.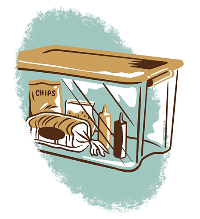 Pack picnics in storage tubs with lids and/or cooler. That way, they're easy to take in and out of your vehicle and will be protected from wildlife and other pests while you picnic.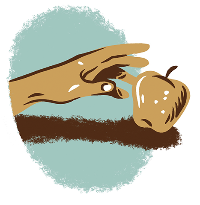 Stay within arm's reach of all food, cookware, and trash. If you're nearby, the wildlife are less likely to try and sneak a snack.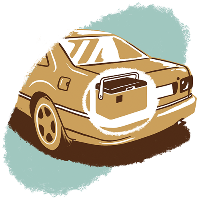 Store anything scented inside your vehicle to protect your belongings from wildlife or from confiscation by a ranger if you're not at your picnic site.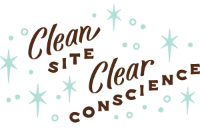 Properly storing food and maintaining a clean picnic area will allow you to focus on enjoying your time in the park. So be sure to properly pack up your picnic!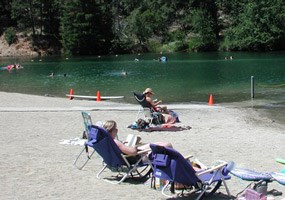 Beaches and Swimming
Most visitors to Whiskeytown come for its cool, clear waters. Swimming, wading, and scuba diving takes place along the shorelines or at one of the parks designated beaches. Beaches are located at Oak Bottom, Brandy Creek and East Beach.
Swim at your risk in these areas. Know your limits and never swim alone. Watch children closely in and near water.
Pets are not allowed on the swim beaches, adjacent picnic areas and grounds or within the swim area buoys at Oak Bottom, Brandy Creek, East Beach or the Whiskey Creek Group Picnic Area.
Picnic and Beach Areas

Updated: 11.02.20

Area
Status
Tables
Grills
Large
Groups
Garbage
Recycling
Drinking
Water
Restrooms
Notes
Brandy Creek Beach

Facilities are closed for the season

54
35
♦
♦
♦
♦
♦
Parking is limited to the gravel lot adjacent to JFK Memorial Drive. Access by foot is still available.
Brandy Creek Marina

Open

7
4
♦
♦
♦
♦
Whiskey Creek Marina

Open

16
9
♦
♦
♦
♦
Clear Creek Picnic Area

Open

6
5
♦
♦
♦
Crystal Creek Falls

Open

3
3
♦
♦
♦
* Picnic area is .25 miles/.4 km down a paved trail from parking lot and restroom.
Carr Powerhouse

Open

2
-
♦
♦
♦
♦
♦
* Large, open grassy area.
Oak Bottom Beach

Open

20
13
♦
♦
♦
♦
♦
* Beach store open in summer.
Oak Bottom Marina

Open

7
-
♦
♦
♦
♦

Whiskey Creek Group Picnic Area

Boat in Access Only from 9am - 8pm
No vehicle access
No reservations until further notice

1: 7

2: 4

3: 3

1
1
1
♦
♦
♦
♦
* Whiskey Creek Group Picnic Area is a day-use area available only by reservation, and is open during the summer season.


Last updated: November 9, 2020