Levi Tower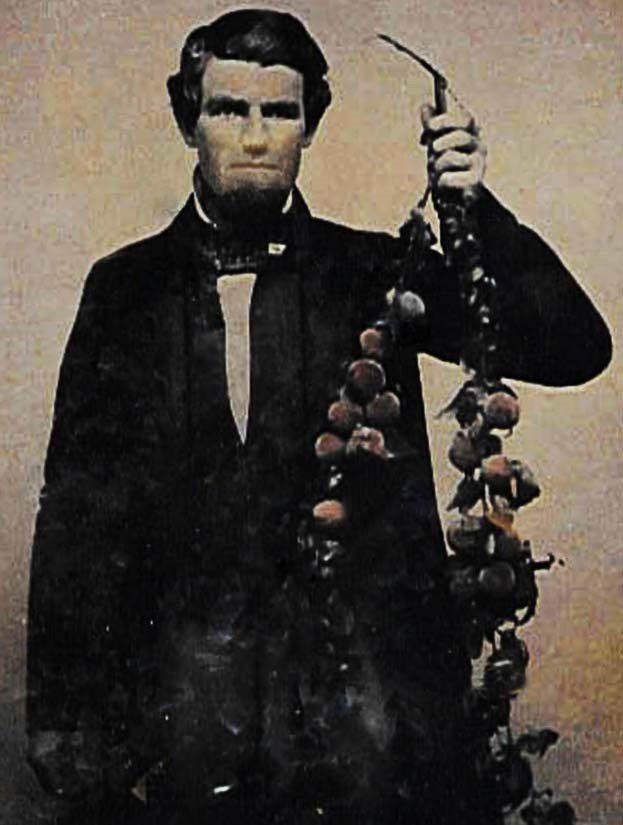 Levi Tower and his Tower House hotel are the namesakes of the park's Tower House Historic District. Tower House was also the name of the small community and voting district located around the hotel. Who was Levi Tower?

Born in Rhode Island on September 10, 1820, Levi Tower was struck with Gold Fever in the late 1840s. Sailing around South America's Cape Horn and arriving in northern California in 1849, Tower met international businessman Charles Camden and the two became best friends and business partners. By 1850, the duo were residing in what is now the Tower House Historic District.

Tower soon purchased property and created the Tower House Hotel. To increase business, he formalized a road leading from the town of Shasta (locals refer to the town today as Old Shasta) to his hotel and also planted substantial fruit orchards to supply hotel guests and area residents with fresh food. Tower purchased additional hotels in Shasta and Redding and also became an early Shasta County politician.

Unfortunately, by the mid-1850s, the hotels in Shasta and Redding had burned down and Levi Tower was struggling to stay financially afloat. Marriage and love life was unkind to Tower as well. Levi brought his sister Philena out to the gold fields and Philena and Charles Camden instantly took a liking to each other. In the first double wedding ceremony in Shasta County history, Philena and Charles were married alongside Levi Tower and one Mary Shuffleton. Yet in a sad sort of irony, Tower also has the distinction of being the first divorcee in Shasta County history; his marriage to Mary did not last and Mary actually remarried soon after the divorce. As divorce during this time was often considered controversial and scandalous, one can only wonder why the relationship soured so quickly and why Mary remarried so quickly.

Many of Tower's businesses failed and he was even forced to sell the Tower House Hotel. By the late 1850s, Charles Camden had even bought Tower's property. In a show of the friendship, however, Charles leased the orchards back to Tower. The fruit orchards did remain successful.

Becoming ill from typhoid fever, Tower died at age 45 in 1865. His tombstone and final resting place is located within the Tower House Historic District about a 15 minute stroll from the parking lot trailhead.
Last updated: September 18, 2020