Wildflowers of Whiskeytown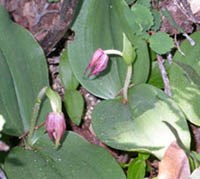 A diverse array of wildflowers can be seen blooming in Whiskeytown from April to June in the lower elevations around the lake. Higher elevation wildflowers in Coggins Park and on Shasta Bally reach their peak from June to August after the snow melts.

Wildflowers frequently seen along the trails and roads of Whiskeytown include lupines, brodiaeas, iris, poppies, phlox, sunflowers, buttercups, and monkey flowers. Whiskeytown has many beautiful California native wildflowers for you to discover.

Please help us protect these unique natural treasures by taking only pictures and memories. Cutting flowers is not only a federal offense but more importantly it prevents other visitors from enjoying the beauty Whiskeytown has to offer.


Last updated: March 1, 2015